Danéa Gauthier-Wiebe is a member of Group 8 of the Canadian Conservation Corps.
This experience has been a whirlwind.
There are no other words to explain it. Well perhaps I can think of a few more: exciting, amazing, excellent, inspiring… you get the picture.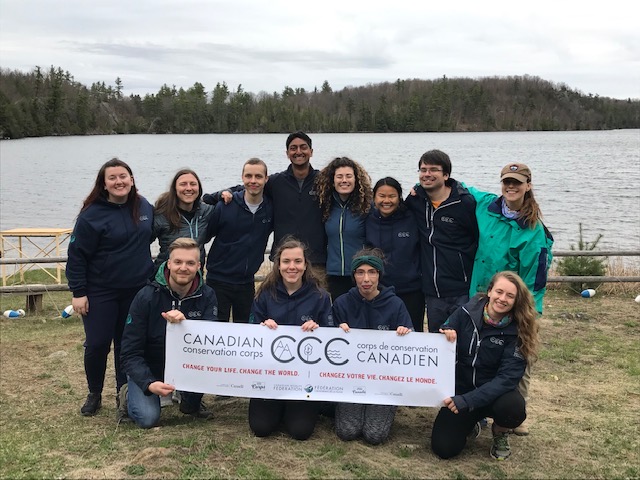 I had been in the midst of looking around for a new job – one that would get my foot in the door of the environmental world – when I came across an advertisement from the Canadian Conservation Corps. Intrigued, I saved the link and returned to my job applications. However, I was unable to get the picture out of my mind and decided to open up the website for the CCC. This program was perfect!
I'm a firm believer that when an opportunity comes your way while you're looking at another, it's not a sign that should be ignored. Unexpected opportunities have led me to amazing experiences in the past, and I had a feeling that CCC was the experience I was meant to have this summer.
Fast forward and here I was on May 8, in the Ottawa airport, my duffel bag in tow, looking for a friendly but equally confused-looking (as we really did not know all that much about what this summer would be) gang of 20-some-odd year olds. These were the people I was going to be spending the next month with.
It didn't take long for us to go from strangers who met at an airport to a close-knit group of friends. After all, we were basically at adult summer camp. When else do you bunk up with a group of strangers, cook together, eat together, sing together? And when I say sing, I really mean sing. Every day. All day.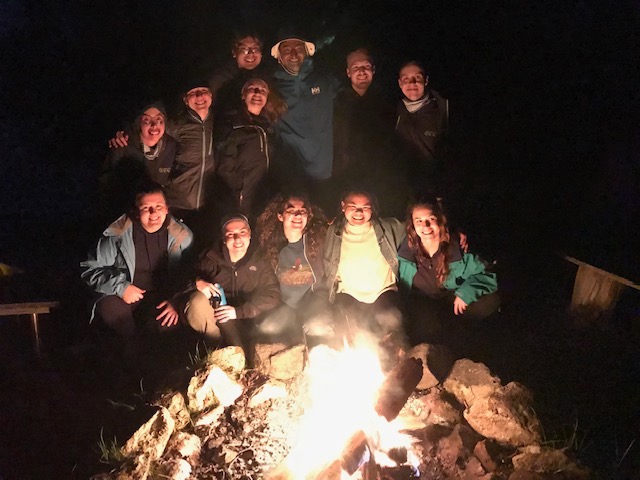 The CCC had such amazing facilitators to help our group — a past CCC participant as well as a Youth Leadership Specialist. Leading up to our big Outward Bound wilderness journey, we became CPR and First Aid certified, brushed up on our knowledge of conservation, talked about the Stage 2 placements, and enjoyed the beautiful camp Opemikon where we were based. Canoeing out on the water, late night fires, and all the summer camp games you can imagine – this was a week for the books!
Let's skip forward two weeks – after the wilderness journey — and we were back at camp for five more days. Now it was time to debrief our trip, get a few more certifications under our belts, and practice our leadership skills. And of course, we found out where we each got placed for Stage 2! But let's save that for another day, shall we!