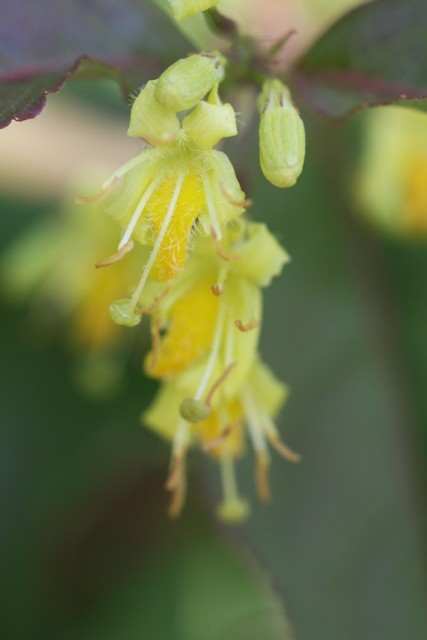 [PHOTOS: CWF]This week I've noticed lilies and irises blooming around town. In our own wildlife-friendly demonstration garden here at CWF headquarters, bees are busy with our blooms, as are both tiger and black swallowtails and other butterflies I saw flying busily around the gardens. So many plants from last week continue to bloom with one noticeable addition this week. Diervilla lonicera, or dwarf bush honeysuckle, is sporting its small yellow flowers. It is a low growing bush that has a sort of creeping habit.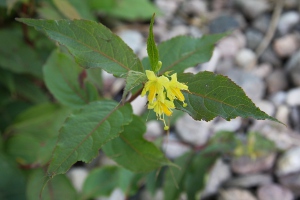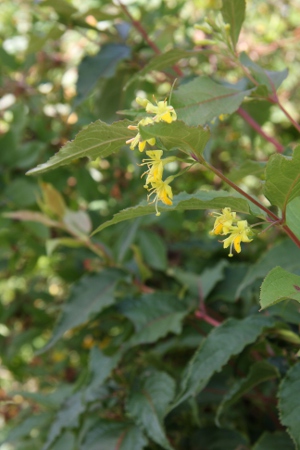 In addition to our birds, insects, frogs and toads, a shy garter snake was spotted this week among some pallets by Darla Halpin and captured on film (or on camera, or whatever the current expression is) by Alain Wheatley, two longtime CWF employees!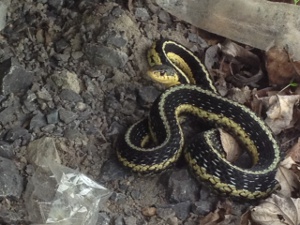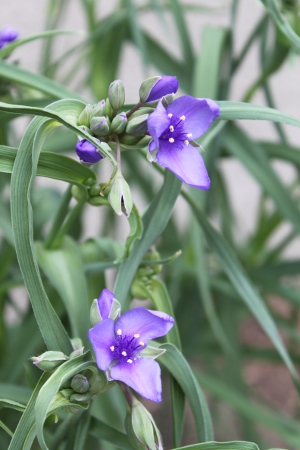 Spiderwort is a grassy type plant but with stunning purple flowers.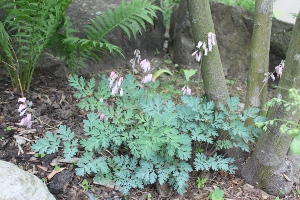 Our western bleeding heart is still going strong after all these weeks…and is much bigger too!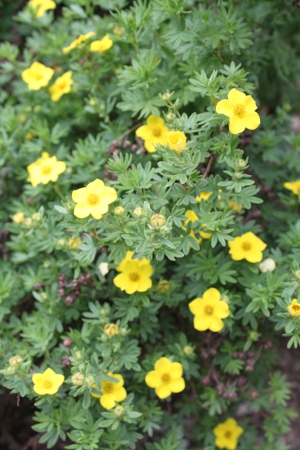 Potentilla is a small shrub that bears yellow flowers for a few weeks.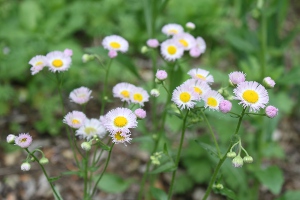 Fleabane can look weedy if on their own, but grouped together or as an accent plant can be delightful.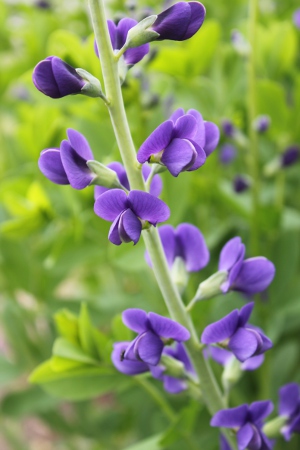 These false blue indigo flowers are so beautiful, they catch my eye every year. Below you can see them growing overall, in our front sign bed.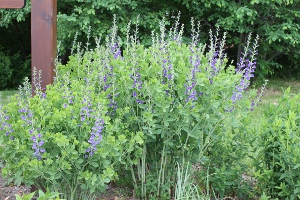 Remember to check our Native Plant Encyclopedia and on-line maps, both of which have new photos uploaded each season. To help you identify butterflies, caterpillars and the snakes in your garden, order your Wild About... poster here!