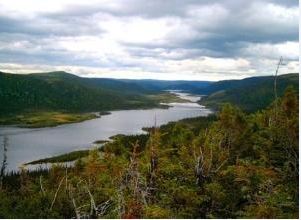 You can find the Main River in Newfoundland running through a spectacular range of wilderness landscapes; from its headwaters in Long Range Mountains, to tundra-like barrens, through softwood forests, grasslands, even an 8 km canyon, all before emptying into the Atlantic Ocean.
It is considered a relatively short river at only 57 kilometres long but that doesn't mean it doesn't have much to offer. The Main River was designated a Canadian Heritage River in 2001, it is considered one of the last wilderness rivers in Newfoundland and delivers a fantastic white-water canoeing experience.
And of course, one can't forget to mention the abundance of wildlife found here. The balsam fir and black spruce forests provide habitat for caribou, moose and the endangered Newfoundland marten. Black bear, snowshoe hare, beaver, mink, lynx, red fox, and river otter can also be found within its watershed.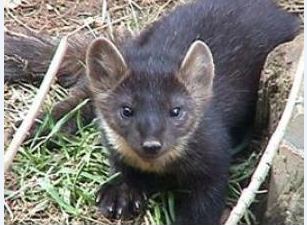 Image Credit: Newfoundland Marten
Osprey, bald eagle, and the great horned owl are some of the larger bird species you may see as well as numerous waterfowl including common goldeneye, green-winged teal, and the red-breasted merganser.
And there's Atlantic salmon – in fact the Main River has one of the healthiest populations of Atlantic salmon in all of Newfoundland.
There's also an oasis of plant life including cranberry, orchids, pitcher plant (Newfoundland and Labrador's provincial flower), bunchberry, wintergreen, lilies, lichens and mosses.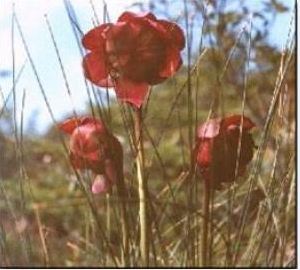 The Main River definitely sounds like an area full of natural beauty.