Guest blogger Jason George is a wildlife photographer and CWF Wildlife-friendly Certified Gardener.
I love wildlife. I think that Canada has some amazing wildlife.
~Jason George
So, a little bit about my experience with my newly certified Wildlife Garden and why I do it.
I'm a wildlife photographer @jasongeorgephotography on social media. I love wildlife but I know sometimes it's tough to go travel to far destination to photograph cheetahs in Africa or sloths in Costa Rica. Fortunately, I think that Canada has some amazing wildlife. So I decided to turn my backyard from what it once was to a wildlife-friendly space. I continue to try to make improvements.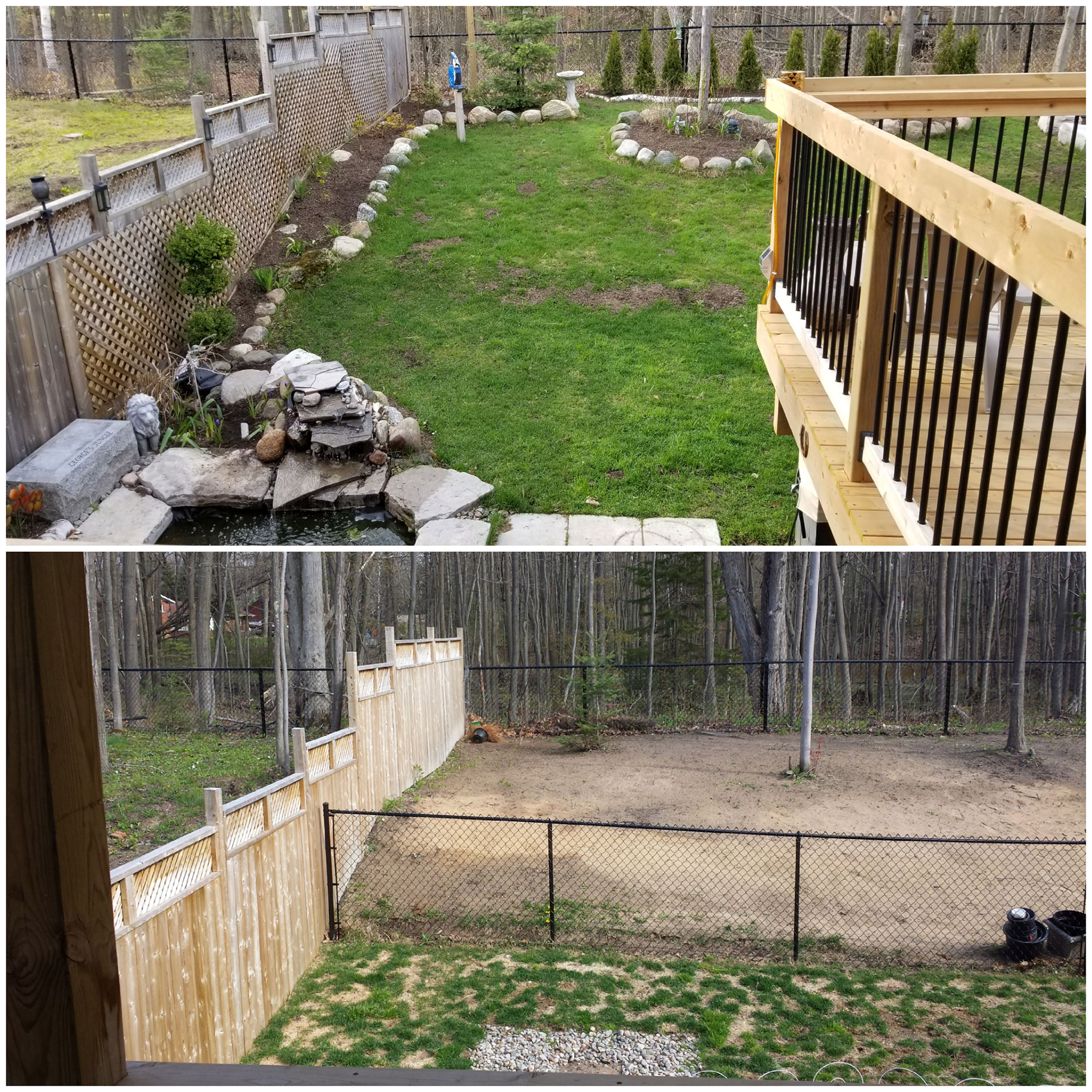 When I first moved in it was mostly sand and blotchy grass. I know that I love the sound of water so I started with the idea of building a pond and adding some gardens with different trees and flowers that I like. I'm also a little bit lazy so I plant perennials so they come up every year.
I also wanted to create some privacy for myself. What better way to do that than natural trees? I picked pines, cedars and evergreens (homes for animals) instead of leafy trees as to not have to rake more leaves in the fall time.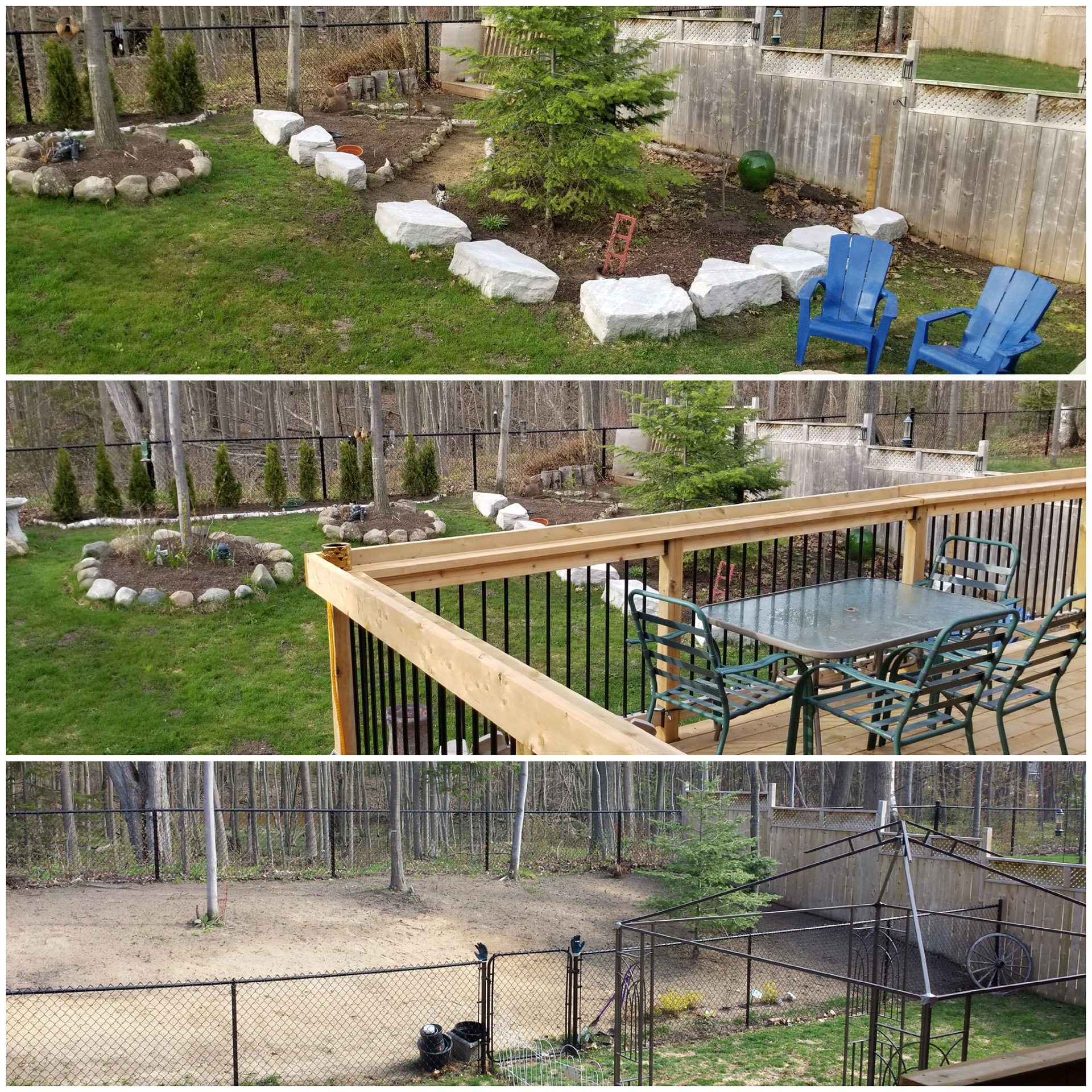 I've loved the process of designing and creating my wildlife habitat over the past three years. I've got a lot of exercise doing it. I plan to keep modifying this year but I'm getting close to a finished product, I think. I now have endless hours of joy sitting back there listening to the waterfall and/or watching the animals come and go through my yard.
Favourite Feature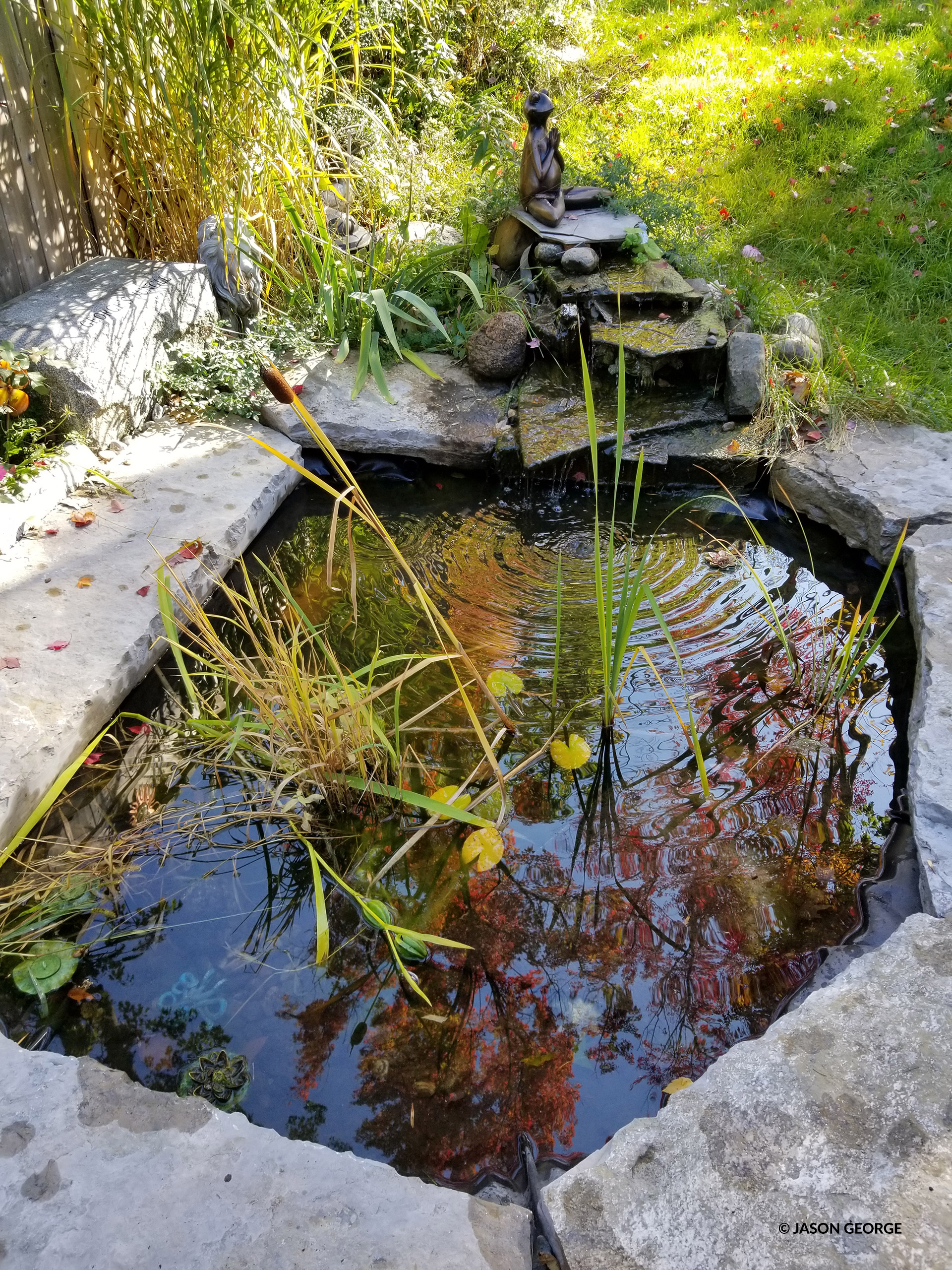 My favourite feature of my wildlife-friendly space is my pond, which I designed and created. It wasn't until I started digging my pond that I actually discovered that Canada has tree frogs. Since then I've discovered three different species of tree frogs in my backyard.
I love spending days by my pond watching the tadpoles and fish swim, dragonflies and hummingbirds stopping by, or listening to the frogs chirping. Hanging by my pond is one of my favourite things to do — so much life and happiness and togetherness.
Unfortunately, sometimes a mink comes by and cleans out my fish but it's a part of the circle of life, and I refill.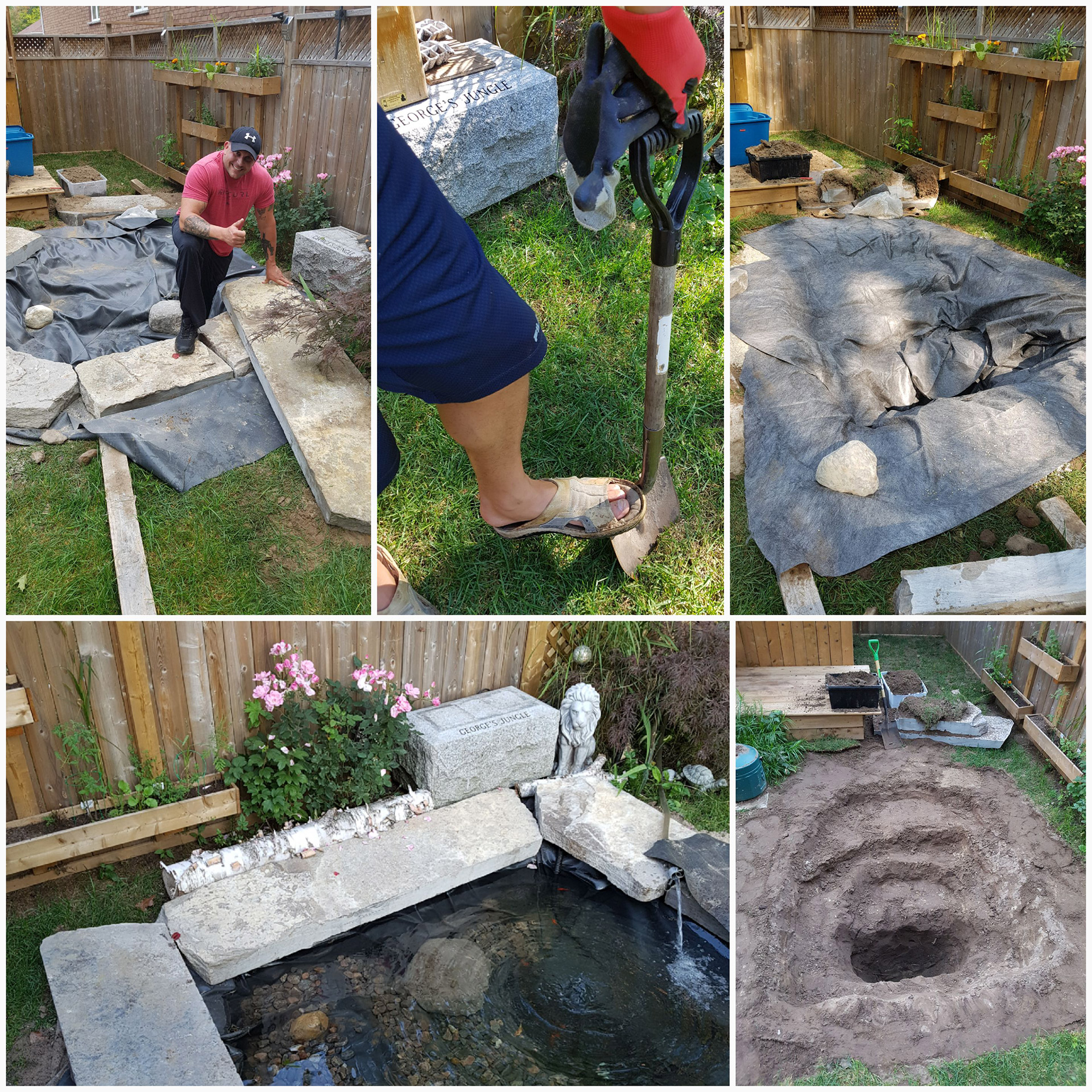 During winter 2019, I was cleaning out my pond, getting it ready for winter when I noticed that frogs were using it in the winter time, which means that my pond not only has tadpoles in the springtime but also helps them live through the winter time.
Honestly, I can go back there and plan to spend five minutes cleaning or just watching the fish, and the next thing I know an hour and a half is gone by of pure bliss. It is awesome, except when I end up late for work.
Share With Friends
My friends love to come over and enjoy my animal sanctuary. They bring their kids to see the habitat I've created — there's always something going on. Maybe the bunny chops some grass, or it could be a Praying Mantis flies by. If you're really lucky, a deer might be in the swamp behind.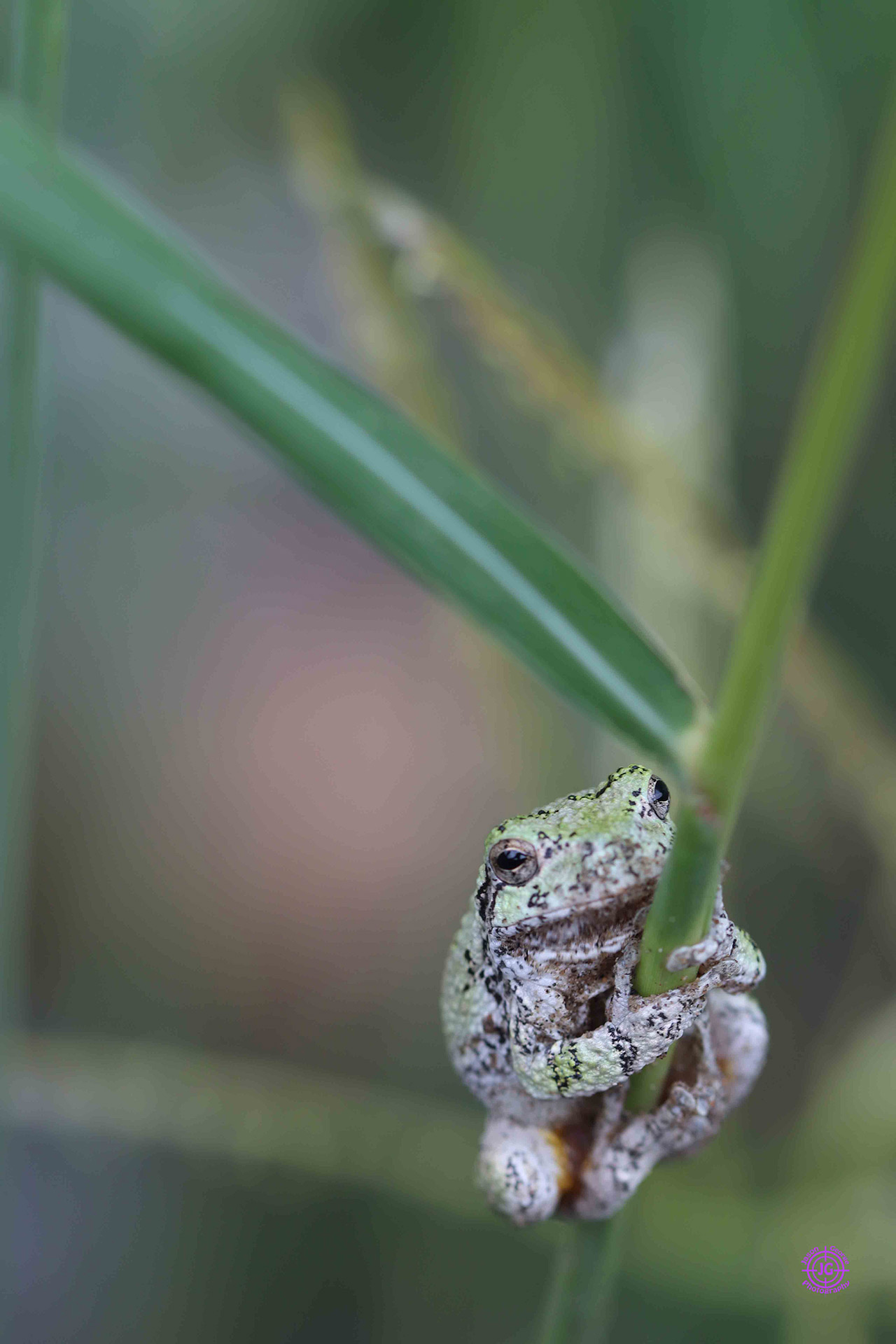 Unfortunately, I haven't had the chance or opportunity to photograph all the animals yet. The mink, the fox or the Snowy Owl that have visited my yard are definitely tops on my list and hopefully one day I get to capture them and the other unknown animals that frequent my sanctuary.
It is never to late to start your wildlife-friendly habitat and you get hours of free entertainment. So why not get started?
Learn more about Jason George photography @jasongeorgephotography