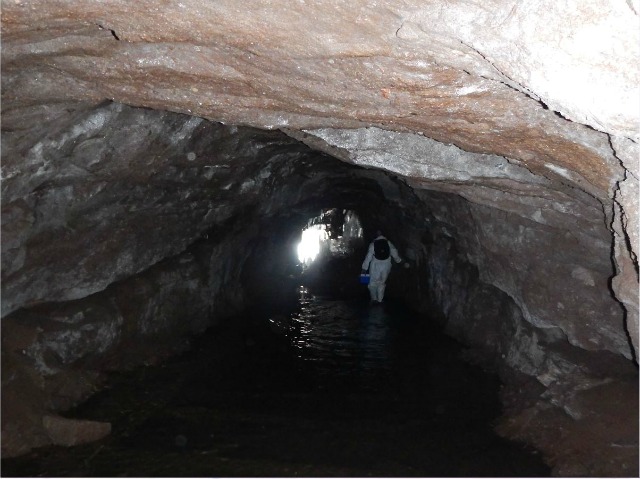 [PHOTO CREDIT: KAREN VANDERWOLF/NB MUSEUM]
The winter field season has started again and I was out last week to survey an abandoned copper mine. There are still a couple of bats that hibernate in this mine but the population used to number in the 100's. Unfortunately these remnants of the population are clearly infected with white-nose syndrome. It was a light infection though so maybe these bats will make it to spring.
While in the mine I also collected water samples (below). We are gathering more information about the caves and mines where bats hibernate and one of the things we are looking at is the water chemistry of the pools and streams present in these sites.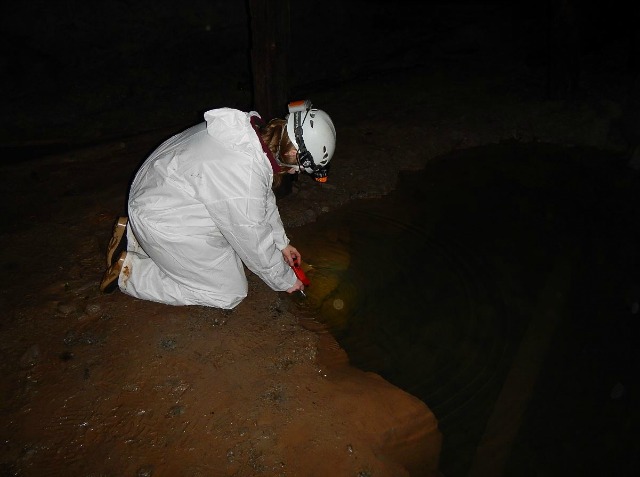 [PHOTO CREDIT: JOHN KLYMKO, ATLANTIC CANADA CONSERVATION DATA CENTER]
There are also many arthropods that over-winter in these sites alongside the bats. Below you can see a spider web covered in frost. It has been a very cold winter here in New Brunswick! So cold that bats are being found more frequently in people's homes.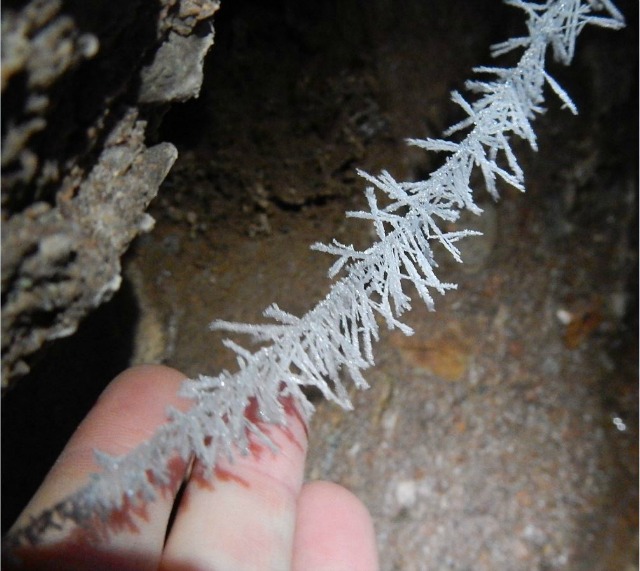 [PHOTO CREDIT: KAREN VANDERWOLF/NB MUSEUM]
Bats can't survive temperatures below 0°C, and luckily the interior of caves and mines bats choose for hibernation do not fall below freezing. The interior of the copper mine I visited is a toasty 6.5°C year round which is nice both for bats and cold researchers!