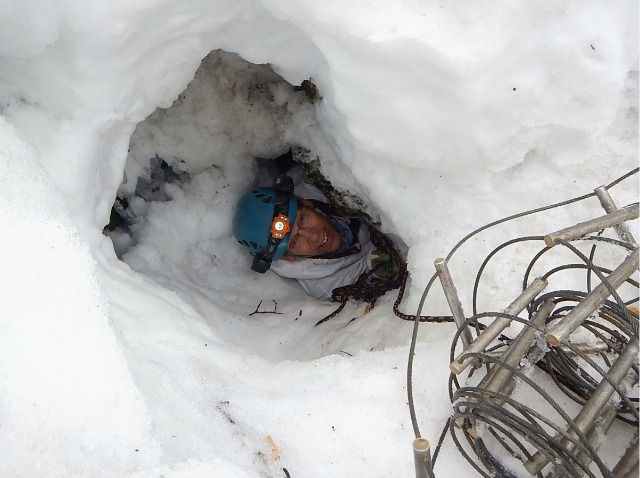 [PHOTO CREDIT: KAREN VANDERWOLF/NB MUSEUM – DF McAlpine in the steep snow tunnel with our trusty cable ladder]
We have finished our winter count of hibernating bats in New Brunswick caves and mines and saw only 22! We recorded 79 bats last year so the population continues to drop. Before white-nose syndrome we used to count over 7000 bats at these same sites!
Even though we left our field season until late April this year, there was still a lot of snow on the ground and we had to use snowshoes. Some of the cave entrances were completely blocked with snow and we had to dig our way in. In one cave, after the first small room the entrance consists of a 6ft chimney that we have to drop through. In the winter the sides of the chimney are always coated in ice which makes getting out of the cave interesting. This year, we had to dig a snow tunnel to get to the chimney. As the tunnel was steep and also had a lot of ice it was quite a workout to climb out of the cave, although it was very easy to get in. Good thing we had a cable ladder with us!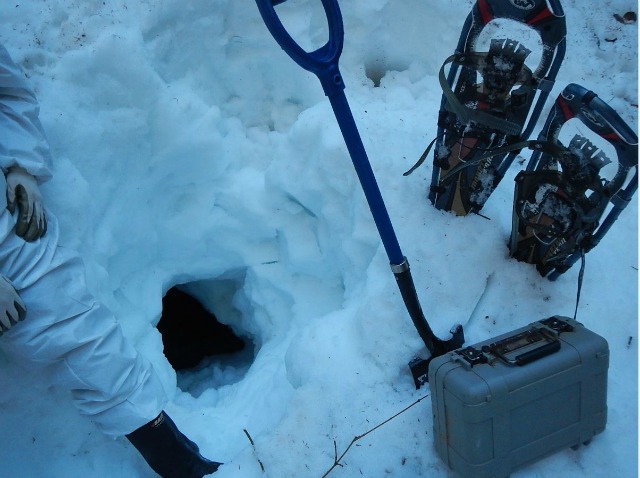 [PHOTO CREDIT: KAREN VANDERWOLF/NB MUSEUM – Another cave we had to dig out. At least we didn't need a ladder for this one!]
[PHOTO CREDIT: DF MCALPINE/NB MUSEUM –  We take a laptop into the caves with us to download climate data from our dataloggers. In order to hide the loggers from visitors we sometimes have to put them in hard-to-reach places!]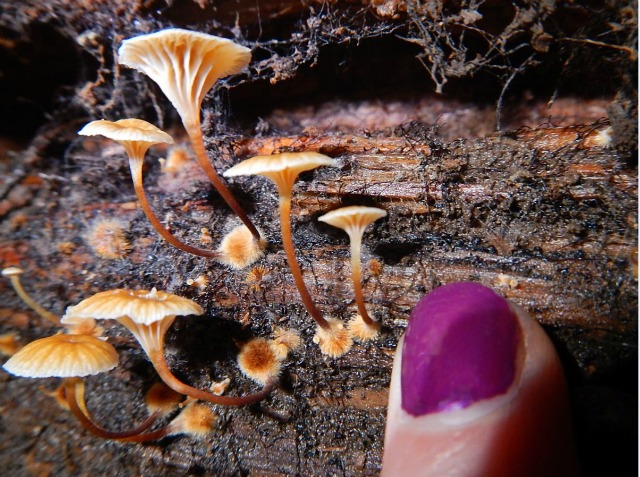 [PHOTO CREDIT: KAREN VANDERWOLF/NB MUSEUM – We recently found these nice mushrooms growing on wood in a cave]