A few weeks ago Donald McAlpine, a curator at the New Brunswick Museum, and myself visited Princess Elizabeth School to participate in their Science Night program. The program was well attended and many of the students were eager to learn about bats!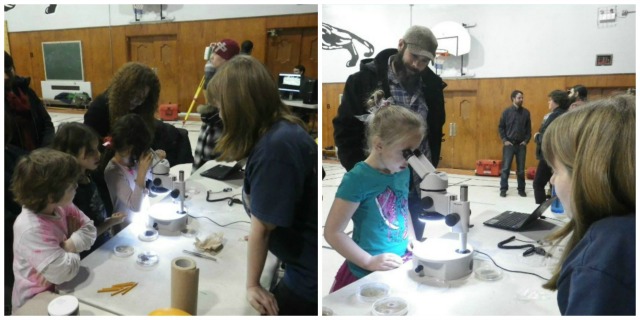 [PHOTO CREDIT: DF McALPINE/NB MUSEUM]
We had several museum specimens of bats and also some of the molds I've cultured off of hibernating bats in caves. One girl described the mold Cephalotrichum stemonitis, pictured below,  as looking like flowers! The structures are the spores the mold produces on the top of small stalks. The picture was taken using a dissecting microscope.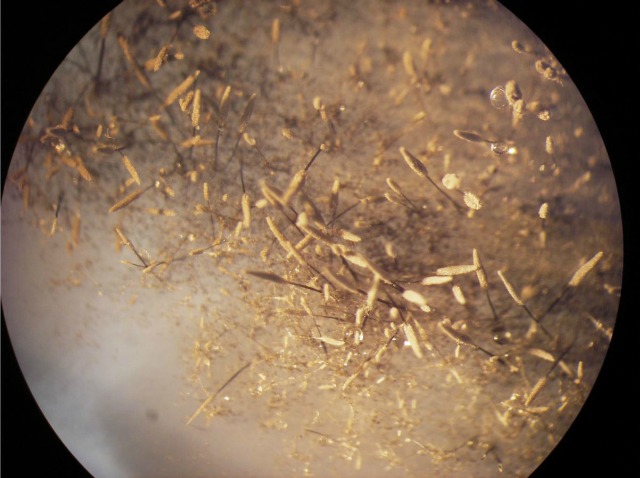 [PHOTO CREDIT: KAREN VANDERWOLF/NB MUSEUM]