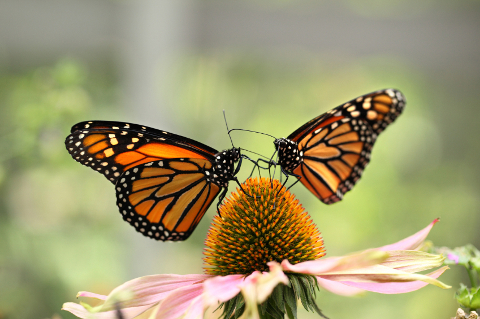 It's hot out there isn't it? Your garden could use a little help when the temperatures rise. So grab an iced tea (for your own refreshment!), and give your backyard a helping hand! Here are seven things you should do for your garden as summer wanes:
Prepare a snake den or toad hibernaculum for overwintering amphibians and reptiles.

Top up ponds during dry spells.

If your water supply is limited, you may safely let your lawn go brown. This is a natural and protective dormancy. Grasses have evolved to survive summer droughts and will revive in rainy, cooler weather.

Clean hummingbird feeders and change nectar often in hot weather. Learn about the beautiful native plants you can include in your garden to attract them.

Water container plants daily and fertilize every two weeks.

Avoid moving plants in the heat of summer. Mark the plants that need to be split or moved so that you can identify them once cooler fall weather comes.

Prepare beds for fall planting by adding compost.
For more gardening tips, tricks and resources, click here!