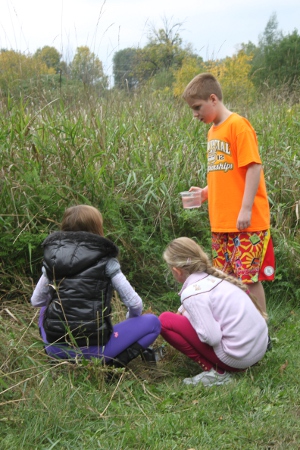 To celebrate National Tree Day and CWF's 50th Anniversary, we planted trees! With the help of students at the Kanata Montessori School (across the road from our headquarters in Ottawa), Tree Canada and Dolco, we had a huge red oak planted as well as 20 white pine and white spruce seedlings.
These native trees will grow and add even more wildlife habitat to our area, providing food in the form of nuts and seeds (and indirectly, bugs) as well as shelter for nesting and hiding from predators and inclement weather.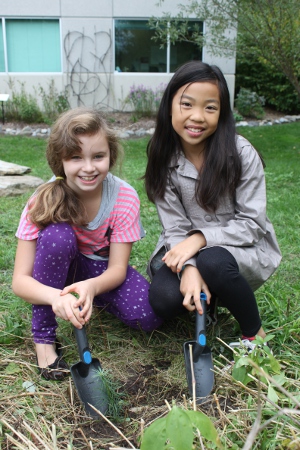 If you are thinking of planting a tree, consider those species native to your area. If you need inspiration, visit a local nature centre or wild space that hasn't been modified over the years, check out field guides in your library or local bookstore or visit our online Native Plant Encyclopedia.
Some tips for planting include choosing a species that will suit the growing conditions your property offers (soil, moisture, lighting) and allow space for it to grow both upwards and sideways! If the plant has a large root system, plant far enough away from your house, well and septic bed to avoid underground issues. And remember to water the ground often enough and deeply enough so that the roots deep down get enough moisture while they are establishing themselves.
For more information, read Planting Trees in our WildAboutGardening.org's How To section.