Welcome to Sachs Harbour, the northernmost community in the Northwest Territories!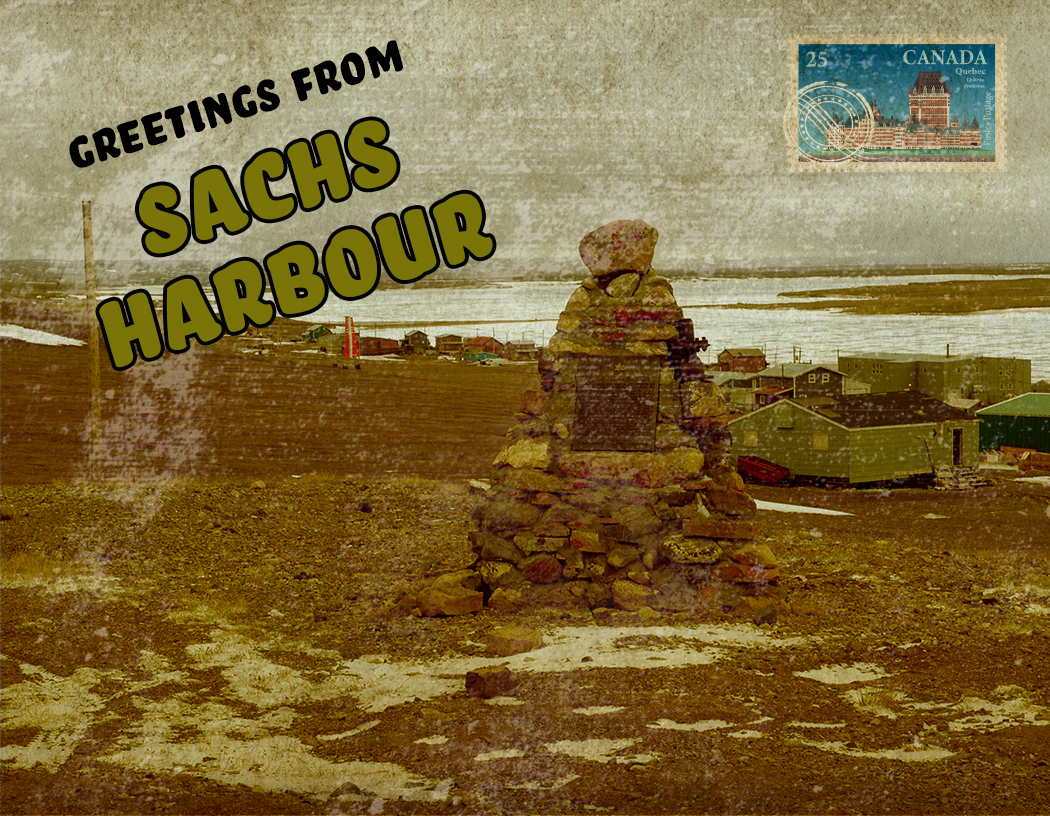 Known as Ikaahuk, "Place to which you cross", by the Inuvialuit people, this area features vast and wild tundra and never-ending daylight during the summer months.
Rich with Arctic people's history and culture, this northern community is a compelling spot and the latest stop on our virtual cross-Canada road trip.
Meet one of the area's iconic wild residents, learn how climate change is impacting the Arctic and get tips for your next outdoor hiking adventure!
If you're just joining the road trip, you can check out our previous stops to explore additional activities.
Pack Your Bag!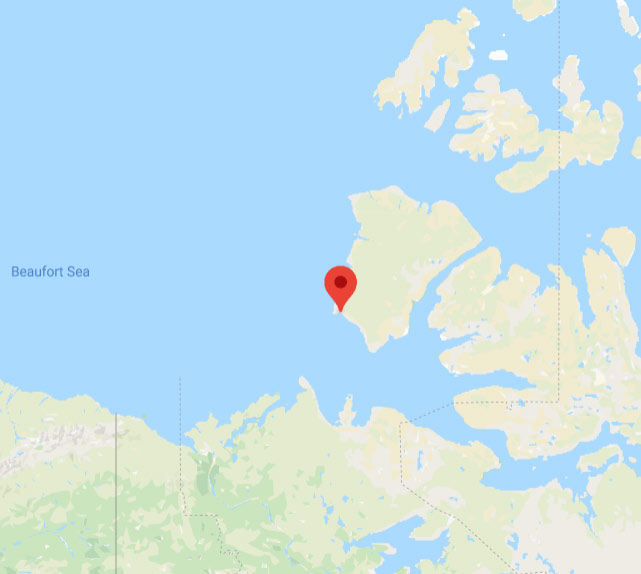 Check out these resources, activities and tips to help you explore and learn about Canada's Arctic tundra and northernmost community from home!
Map of Canada – Print off a copy of our road trip map and pin it up so you can mark the locations you visit each week!
Word Search – Learn more about Sachs Harbour and the Arctic tundra with this fun word search.
Scavenger Hunt – Download a copy of this week's virtual scavenger hunt and see if you can find some of these items near your home!
Hiking Gear – Ready to try this week's outdoor adventure? Grab your backpack, lace up your hiking boots and get ready to take a hike through your neighbourhood or local park!
Learn the Local Language – Learn some basic greetings in Sallirmiutun – the dialect of Inuvialuktun primarily spoken in the coastal community of Sachs Harbour.
Travel Journal – Find a journal or make your own so you can write about your weekly adventures!
Ready to explore? You can virtually visit Sachs Harbour and the nearby Aulavik National Park by clicking the Google Earth or Google Map links above.
Learn about Local Wildlife
Sachs Harbour is located on Banks Island, which is home to a diversity of wildlife, including caribou, Muskox and one of the most iconic Arctic species – the Polar Bear.
With its distinctive massive body and long neck, the Polar Bear is the largest land carnivore, or meat eater, in the world. Although Polar Bears are not in immediate danger of extinction, they face many threats, including climate change which is  reducing the total ice cover in the Arctic.
You can learn more about Polar Bears, the Arctic Tundra and climate change by visiting Hinterland Who's Who.
Outdoor Adventure
Get outside with your family and discover your own neighbourhood or local park on a hike! Hiking is a simple outdoor activity that does not require much equipment and can be done just about anywhere. You do not have to trek up a mountain to enjoy hiking together as a family – it's all about exploring the world around you and getting a bit of exercise too!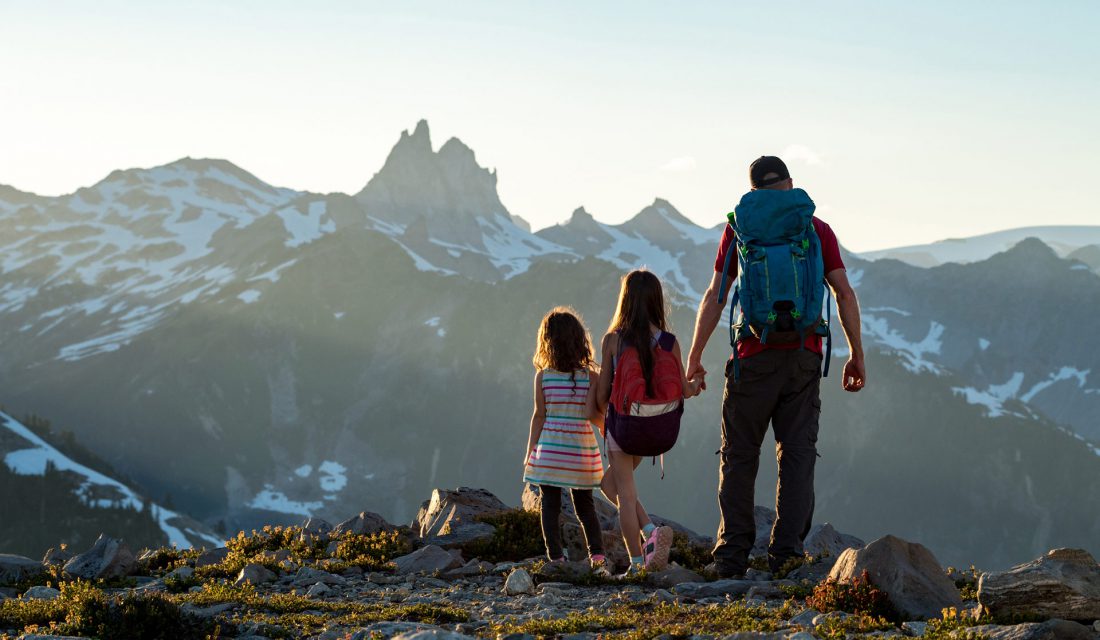 If you are up for more of a walk, a longer hike can lead to amazing discovery, as well as great feelings of accomplishment. Not ready to head out on the trails yet? No problem! Go on an exploratory journey around your house, yard, or a nearby quiet back lane. Have your kids draw a map of your backyard or neighbourhood and lead your family on a guided hike. Encourage them to plan "sightseeing" spots and point out interesting things they find in nature!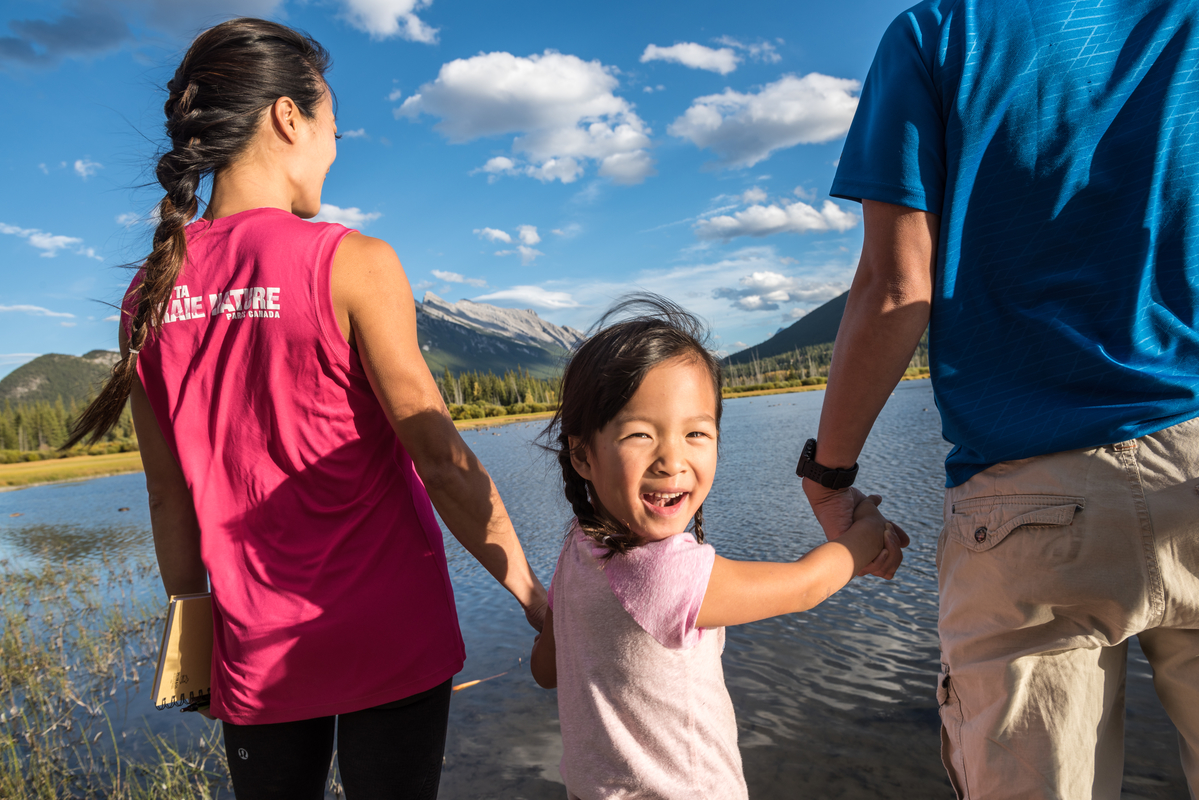 Get more family-friendly hiking tips by visiting our WILD Family Nature Club page. Whether you want to stick close to home, or take the path less traveled, we have resources to help you plan your next family hiking trip!
Take Action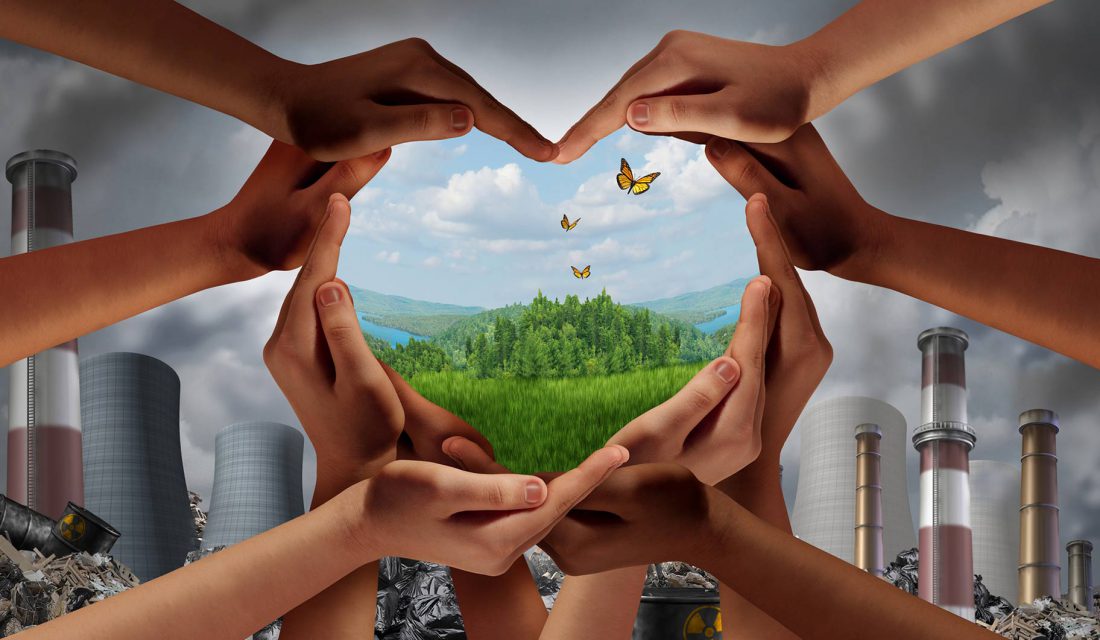 While the Arctic tundra may feel far away, your actions at home can have an impact on northern communities and wildlife. Make your impact a positive one by taking one of the actions below and learning how to reduce your carbon footprint!
Adopt a Polar Bear – Your adoption will help fund CWF's conservation and education efforts to help government and the public understand how climate change affects Canadian wildlife.
Teach Kids About Climate Change – Check out these at-home activities to get kids learning about this complex global issue and empower them to take personal action.
Fight Climate Change from Home (English only) – With 101 ways to reduce your carbon footprint, this article shows that even the smallest actions can help counter this global challenge.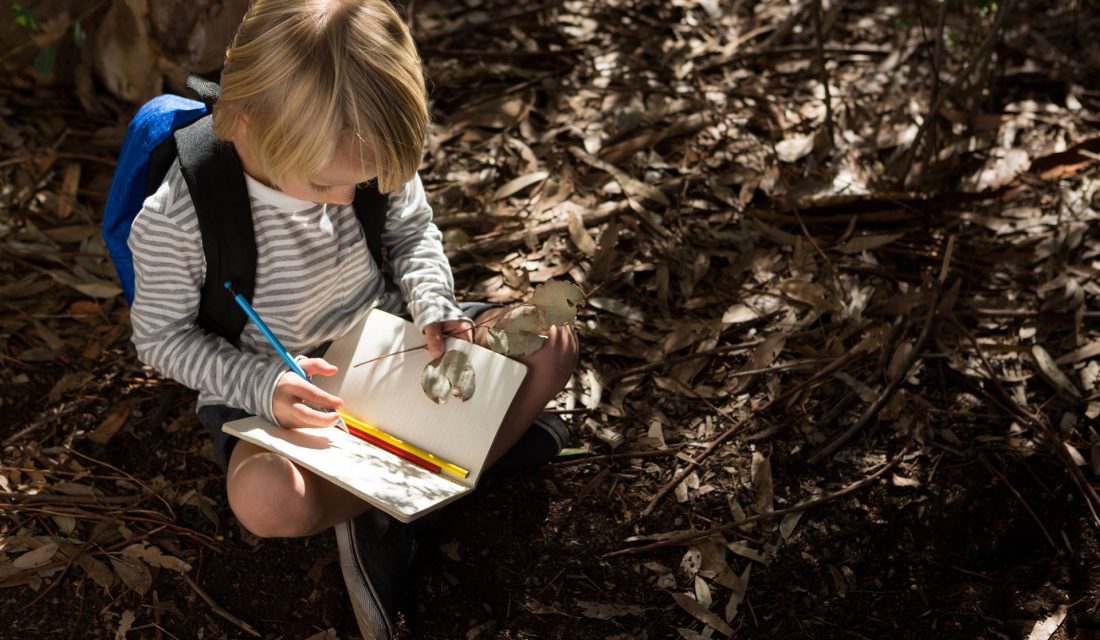 This week we learned about the Sachs Harbour and the Arctic tundra, while experiencing the outdoors through hiking! Before we head off to our next destination, we invite you to reflect on your experiences by thinking about the following questions and capturing your thoughts in your Travel Journal!
What did you learn about the Arctic tundra?
Did anything surprise you?
Did you try this week's outdoor activity? If so, where did you hike to?
What is one thing you can do at home this week to reduce your carbon footprint?
As a special souvenir, you can also send an e-postcard to your family and friends, download this week's postcard or make your own!
Contest!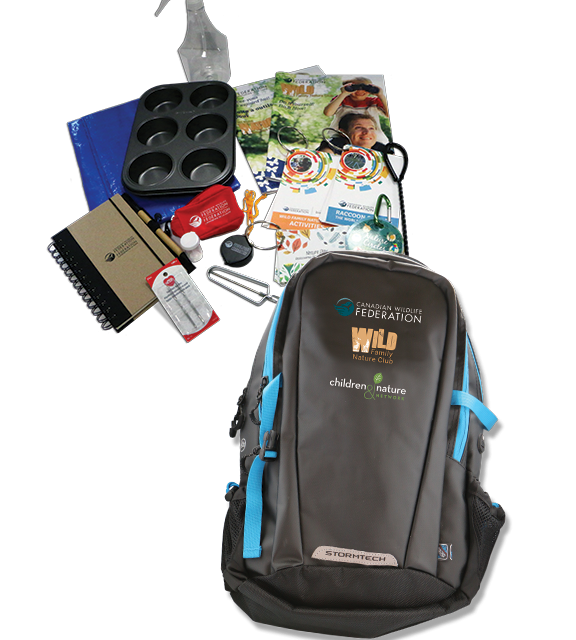 Show us how your family is participating in our virtual cross-Canada road trip! Post a picture on social media using #WeeklyWild and you will automatically be entered into a monthly draw for your chance to WIN a fabulous WILD Family Nature Club adventuring backpack full of goodies (Don't forget: Set your post setting to public if you want us to see it!). Learn how you can win >
Don't miss a Weekly Wild update! Sign up for free at the Canadian Wildlife Federation's Reconnecting Canadians.