June is National Indigenous History Month.
This is an opportunity to recognize the history, heritage and diversity of First Nations, Inuit and Métis peoples in Canada. It's a chance for us to learn from their deep knowledge.
Spotlight on Inuit Knowledge-keeper
Inuit leader and knowledge-keeper Taamusi Qumaq is one of the conservationists from whom we can learn.
Born January 1914 on the Niqsiturlik Island, on the Hudson Bay's coast, Qumaq's parents taught him the basics of hunting and writing Inuktitut syllabics. In his life, he identified as a hunter, fisher, trapper, activist, political thinker, knowledge-keeper and Inuit elder.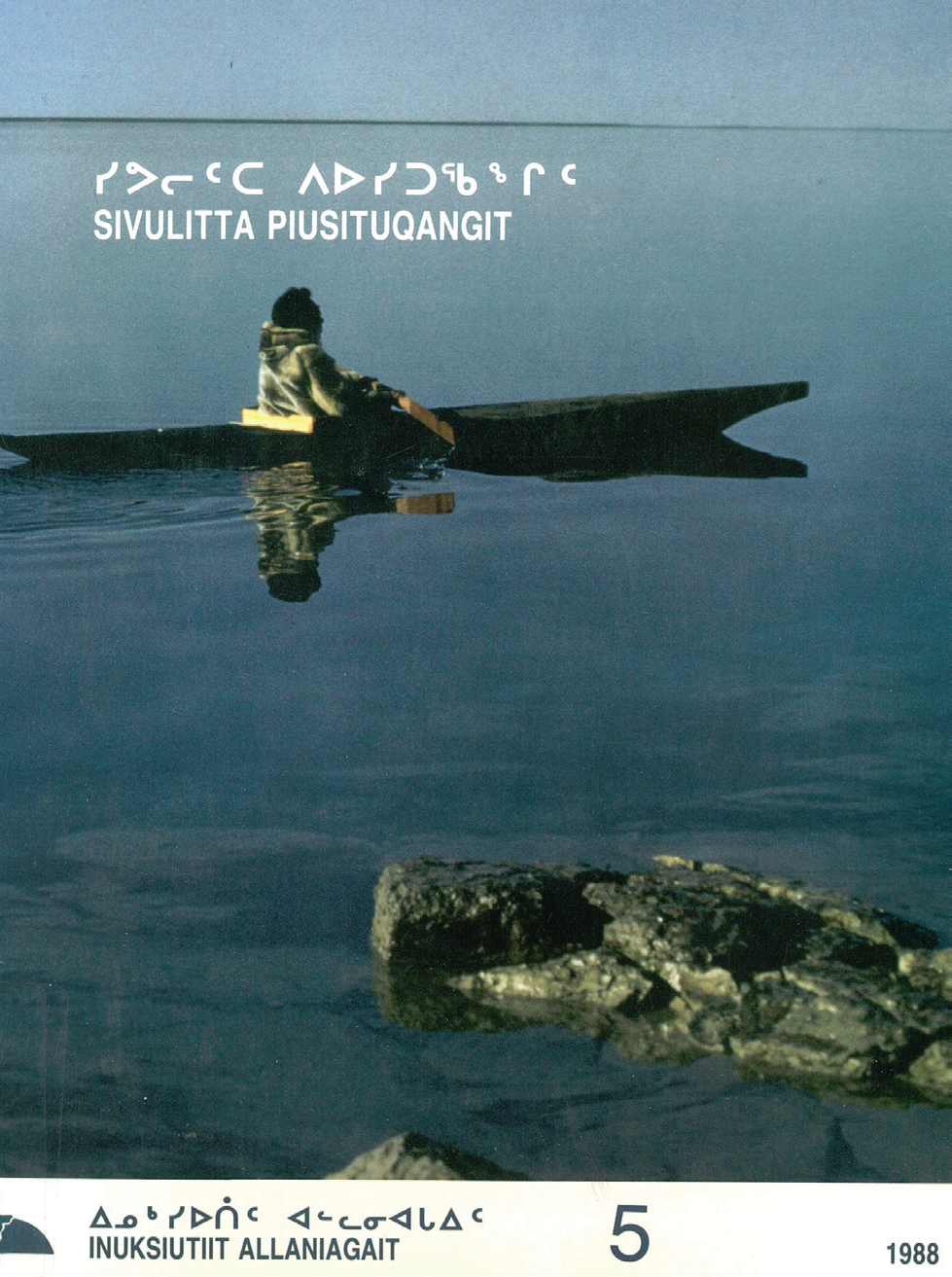 Early in his life, he recognized how the resources in Nunavik were being depleted. He took action in many ways; one of the most lasting were his writings about the region of Nunavik.
In 1988, he published "Sivulitta Piusituqahgit: an Encyclopedia of Inuit Life." This ground-breaking book was the first of its kind. His second book was Inuit Uqausillaringit (1991), the only Inuktitut dictionary currently in existence. He also wrote many articles, was awarded among many other titles the Polar Prize for scientific research and published an autobiography about his Arctic life.


"I hunted everywhere: seal, caribou, fox. I love Arctic char. I love the snow geese, but today they are smarter."
~ Taamusi Qumaq, Inuit Elder
Throughout his life, Qumaq played a leading role among his people, and earned their respect and affection. He conserved for future generations traditional knowledge and his own experiences of wildlife and the land.
There are many other Indigenous history makers we can thank and honour.
Hinterland Who's Who in Indigenous Languages
The Canadian Wildlife Federation's Hinterland Who's Who, a joint program between CWF and the Government of Canada, has been developing videos in Indigenous languages in the past few years. This year, new videos in Mi'kmaq and Hul'q'umi'num' about the Raven are being launched, and the Wolf video is now also available in all eight Indigenous languages covered. The other species featured are also important to Indigenous culture and present in many First Nation, Métis or Inuit teachings.
About the Illustration


The National Indigenous History Month logo features the sun (the summer solstice) at the center, with the First Nations, Inuit and Métis symbols and the four elements of nature (earth, water, fire and air). The whole visual is supported by a multicolored smoke* reminding us of Indigenous spirituality but also the colors of the rainbow — symbol of inclusion and diversity of all First Nations, Inuit and Métis communities and their members.
*Smoke is used in different ways by all three Indigenous groups in Canada. Whether it is to smoke fish and meat, to burn sage and tobacco or for sacred ceremonies or celebrations, it is a significant symbol in Indigenous cultures.
This year, National Indigenous History Month is dedicated to the missing children, the families left behind and the survivors of residential schools. Please keep them in your thoughts and prayers.