Les dernières semaines à la Réserve.
It is only when I sit down to write these blogs that I realize how much I have been able to experience through this program.  From working on research concerning the overpopulation of White-tailed Deer on the mountain, to visiting weather stations in remote locations, to getting the opportunity to lead a camp group on a guided hike of the Gault Nature Reserve — I have had the chance to try a variety of things in the field that are definitely going to come in handy in my future.
Improved Skills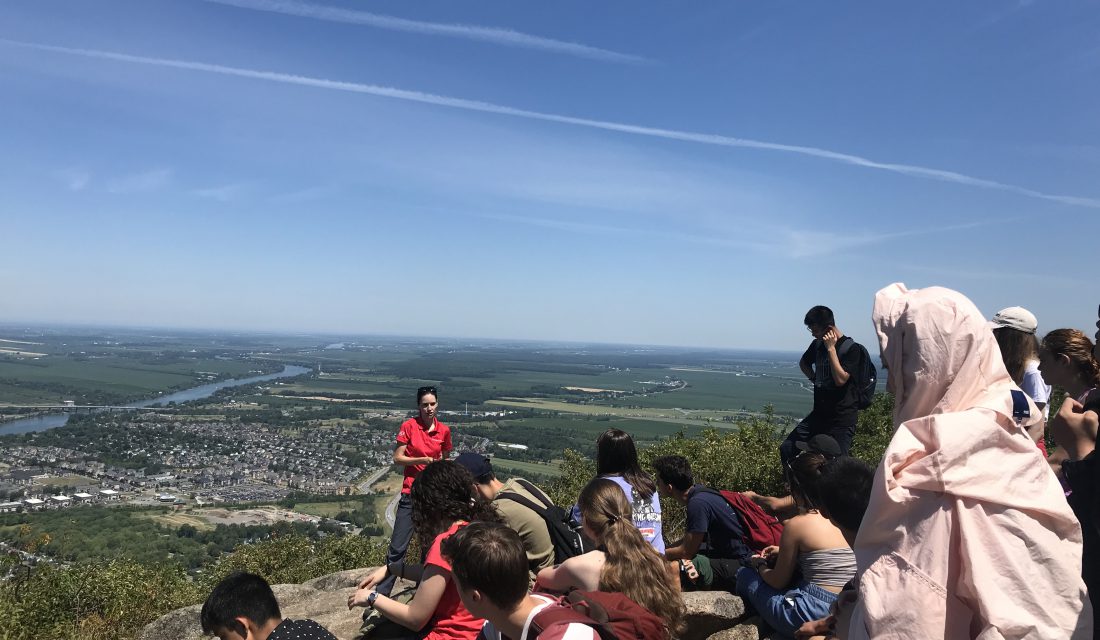 It is not obvious to me that I've changed much since I first arrived in Mont-Saint-Hilaire. The only thing I have noticed is that my legs are definitely more toned – thanks hiking! Another thing I have greatly improved upon is my French. I completed the French Immersion program from grades five to 12, so my French is above average, however it did take me a while to get used to Québecois – ben ouais, maintenant mon français c'est pas mal !
We installed cameras on the mountain and in the first round of shots,  we collected well over 1,000 pictures for data. These photos will be used to determine population density and which parts of mountain have the highest density of deer. With this information, researchers are hoping to better understand the effects that overgrazing is having on the undergrowth of the forest, and how this imbalance is negatively affecting the delicate mountain ecosystem.
I'm grateful for the opportunity of being a participant in the Canadian Conservation Corps every day – the lead intern is someone who knows the ropes and always makes sure the rest of the team is up to date with what is planned for the day. She's given me a lot of advice about grad school and potential masters projects – how to find an advisor, how to get funding, etc. Of course, I can't forget to mention that she has become a really good friend, and someone who I will definitely be visiting after Stage Two.
Conservation at the Gault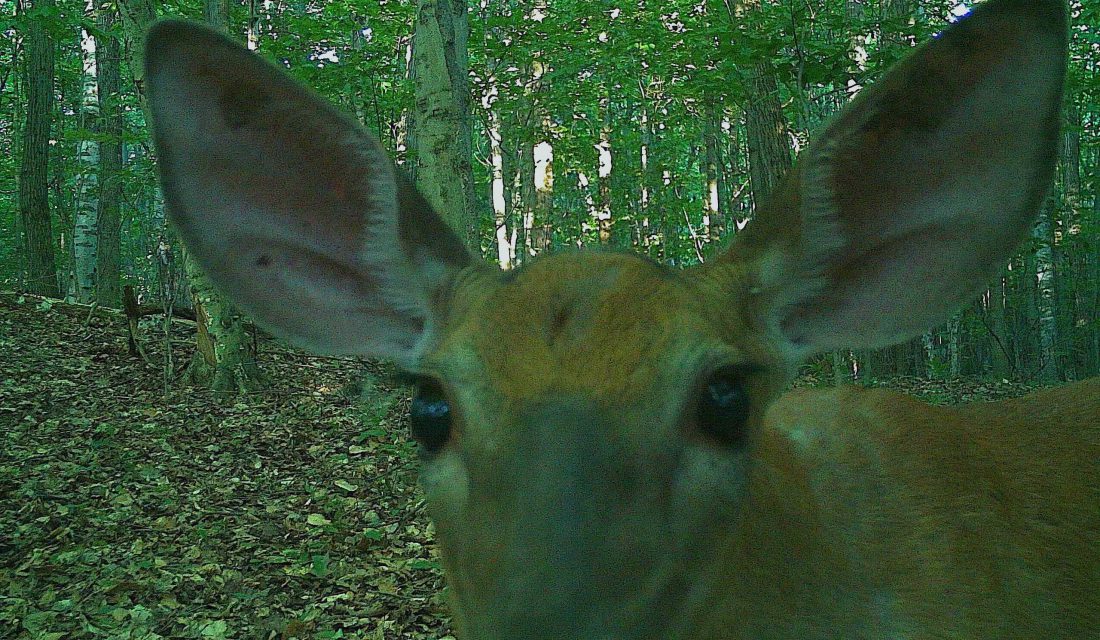 As well as getting some insight into the life of a grad student, I've also learned more about the conservation efforts that the Gault Nature Reserve is partaking in. By collaborating with researchers from other universities such as UQÀM, the University of Ottawa, and the University of Guelph (woohoo!), McGill and the Gault Nature Reserve team are able to accomplish much more in the fields of biodiversity and conservation.
I have been brainstorming ideas of what kind of outreach I want to do when I get home, hopefully something involving the schools in my local community. Much of my field training has taught me many things I could apply during my school work and future job opportunities, so I'm trying to integrate what I've learned here into something I can present or lead with possible school groups. I got some ideas and everything is still in the early stages of planning, but I'm super excited to see where this will go!
As for now, it's almost time to go back on the field. I'm trying to take in as much as possible during these last weeks, so I can bring as much of my experience home with me.
To follow along with my #CCCAdventure, find me on Instagram at @alexaoutside, and don't forget to check out the Gault Nature Reserve as well at @reservenaturellegault
The opinions expressed are those of the participant and do not necessarily reflect the views of the Canadian Wildlife Federation.