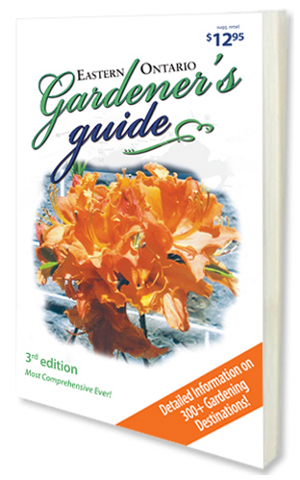 Check out CWF's latest article on pollinators in the Eastern Ontario Gardener's Guide, 3rd Edition. In addition to listing garden centres, this handy guide includes articles, tips, lists of local farmer's markets and garden tours, online groups and behind the scene stories of organizations listed.
Look for it in eastern Ontario stores, available now and through 2013.
If you know of a gardening guide elsewhere in Canada that might like to publish an article from us, let us know!