For such a short month, February sure incorporates a lot of diverse celebratory days for Canadians across the country to enjoy.
Groundhog Day (Feb 2): the annual prediction of spring's arrival
Chinese New Year (Feb 5): this year, the official beginning of The Year of The Pig
Louis Riel Day (Feb 18): a day honouring a Métis hero and pioneering Canadian politician
But what truly defines the month of February and the days of celebration contained within it is the fact these milestone dates are all about honouring things we love.
Love of Country: National Flag of Canada Day (Feb 5)
Love of Province: New Brunswick (Feb 18), Nova Scotia (Feb 18), Yukon (Feb 22)
Love of Family: Family Day (Feb 18)
Love of our Significant Other: Valentine's Day (Feb 14)
February is a cold month that generates the warmest feelings for things we hold dear to our hearts.
Spend February With Those You Love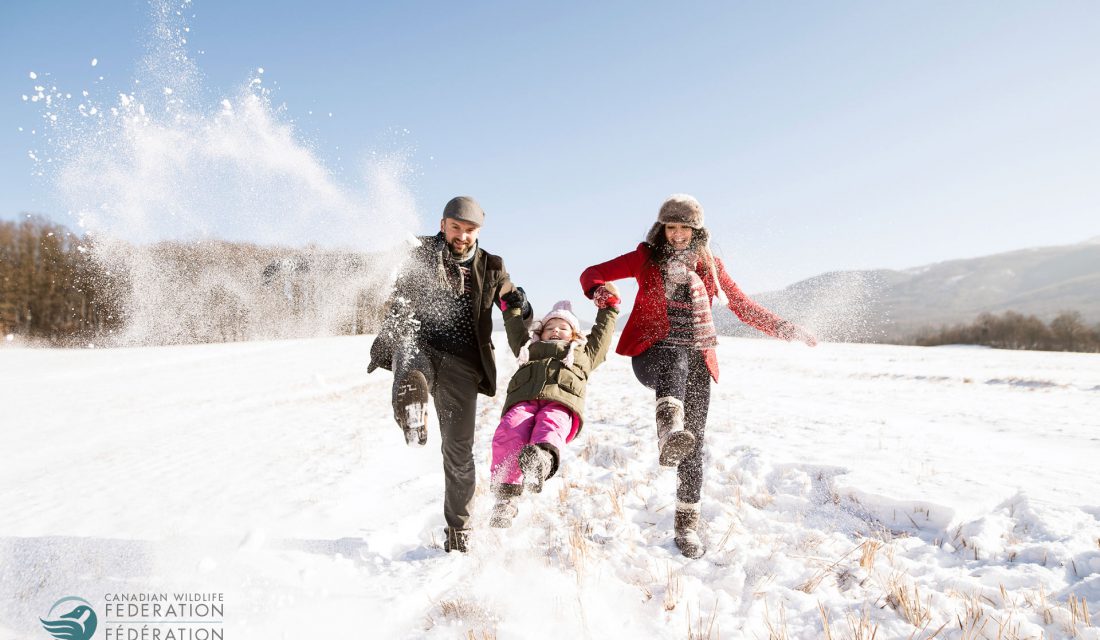 At the Canadian Wildlife Federation, what's closest to our hearts is inspiring Canadians to connect with nature and, in the process, develop a deeper appreciation for the wildlife and natural spaces that define our country the world over.
To do that, we offer some great programs that can be enjoyed throughout the entire month of February and, in some cases, throughout the entire year.
Live Life Outside With Your Family
For starters, creating CWF's Below Zero initiative is our way of inspiring Canadians to enjoy the great outdoors even when temperatures drop below the freezing mark.
Our Below Zero site is full of great ideas you can incorporate into family time spent in Canada's winter playground, along with a contest that could earn you a cool $500 toward skates, skis, snowshoes or even toboggans!
Family Exploration With iNaturalist.ca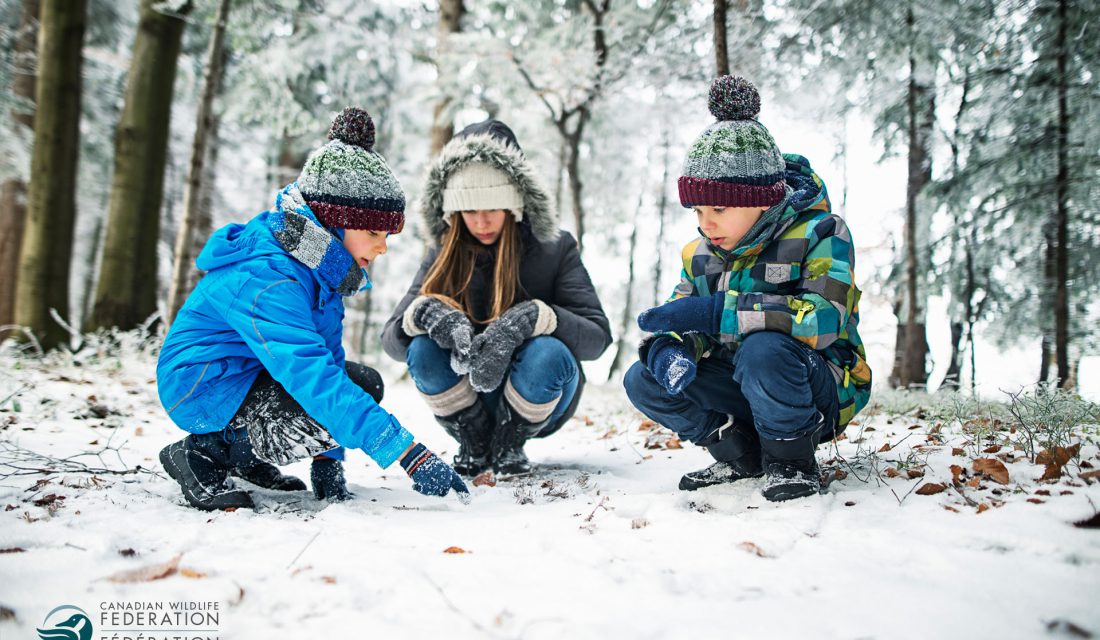 For those motivated multitaskers who like to be productive, we suggest you download our free iNaturalist Canada app available for all PC, IOS and Android devices. Use it to turn your next winter walk into a "citizen science" activity by snapping pictures of all the flora and fauna you see outside. By uploading your photos via the app, you're helping to take inventory of species you find while contributing to an international scientific database. Now that's a walk with a purpose.
Join (or Start!) a local WILD Family Nature Club
Finally, CWF's WILD Family Nature Club program offers individuals and families opportunity to join like-minded outdoor enthusiasts in semi-structured activities outdoors. Check the website to find a club near you, or start your own. There's no cost involved, just endless hours of fun connecting with nature.
Now that's a reason to love everything about February!