Today, wildlife photography is a passion for thousands of Canadians.
Whether we are using a handy smartphone or a high-end DSLR with super-duper telephoto, we are pursuing the same thing: a personal lasting glimpse of nature's ever-changing beauty and with it a sense of place.
We find it wherever we look, micro and macro, far and wide or near and strait, up above and down below. We take pictures out of our love of the outdoors, of nature, of life. The wonder of nature photography, when done well and responsibly, is that it has no negative impact on its subject.
"You don't really 'take' a picture," the saying goes, "you borrow it."
The question becomes, how do we pay nature back?
In the near future, nature photography will have an increasingly important role as conservation challenges mount and more action is required. As the influential American photographer Dorothea Lange observed, "The camera is an instrument that teaches people how to see without a camera."
What we see here in these many extraordinary photographs, in addition to a photographer's eye, technical skill and fantastic timing, is the infinite, fragile variety of nature.
Take a gander at these winning wildlife photos from the 2019 CWF Reflections of Nature Photo Contest. They say a photo is worth a thousand words – we guarantee they'll leave you speechless.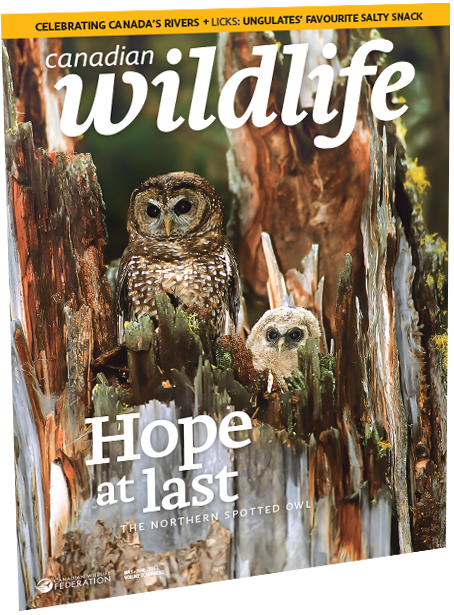 Reprinted from Canadian Wildlife magazine. Get more information or subscribe now! Now on newsstands! Or, get your digital edition today!