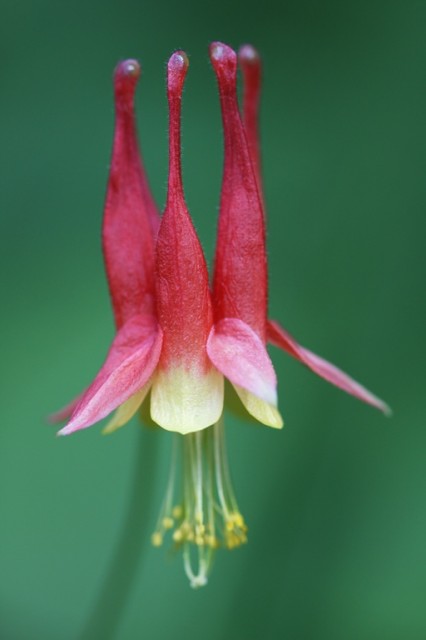 [PLANT PHOTOS: CWF]
It seems most roads I drove along this week had at least one crabapple in full bloom, with gorgeous shades of pinks and some with early apple trees adorned with pink and white blossoms. In CWF's Wildlife Friendly Demonstration Garden, more blooms finish while other start. See below for the latest in our weekly update.
As for birds, all our regulars seem to have returned as staff see or hear the call of the catbird that follows us around the garden, the flickers that nest in a cavity (hole) of a snag by our parking lot and the pair of orioles that weave their nest in one of our mature deciduous trees on the property.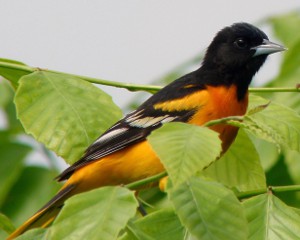 [PHOTO: NORMAND WATIER, CWF PHOTO CONTEST]
Animals shots typically require more patience or just great timing, so I don't tend to get many on my short walkabouts in the garden…this beautiful oriole photo is by Normand Watier, from CWF's Photo Club.
Plants still in bloom since last week include pasque flower, barren ground strawberry, trilliums, bellwort and Virginia bluebells. They have been joined by our lovely scented cherries that are replacing the quickly fading serviceberries.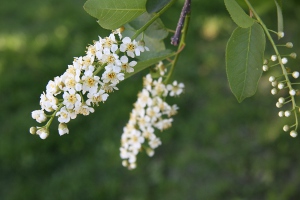 The choke cherries above and below show the blooms along a spike type stem. The pin cherry at the very bottom grows in more of a rounded cluster, with blooms coming from the same point. They both smell wonderful!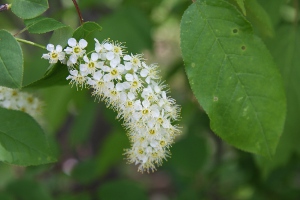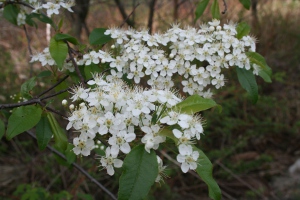 The pin cherry above grows as a tall tree in the wild area behind our headquarters.
To see more photos, check out our Native Plant Encyclopedia and on-line maps, both of which have new photos uploaded each season.