CWF recognized for leadership in turtle conservation
The Canadian Wildlife Federation is pleased to announce that Freshwater Turtle Specialist Dave Seburn has been presented with the Blue Racer Award from the Canadian Herpetological Society. The Blue Racer Award is for significant contribution to the conservation of amphibians and reptiles.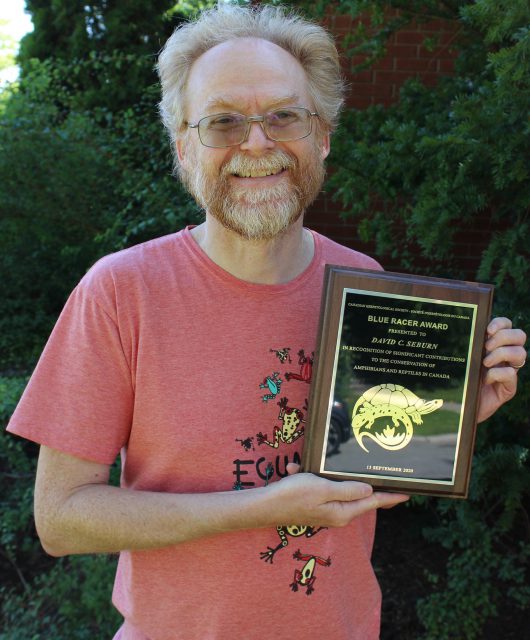 "Dave has worked diligently for herptile conservation over the past 20 years," said Carolyn Callaghan, Canadian Wildlife Federation senior conservation biologist, terrestrial wildlife. "He is a great project leader and an amazing mentor to students and interns. He collaborates well with provincial and municipal governments and encourages all Canadians to work together to reduce turtle roadkill risk, conserve habitat and protect nesting sites."
True Turtle Hero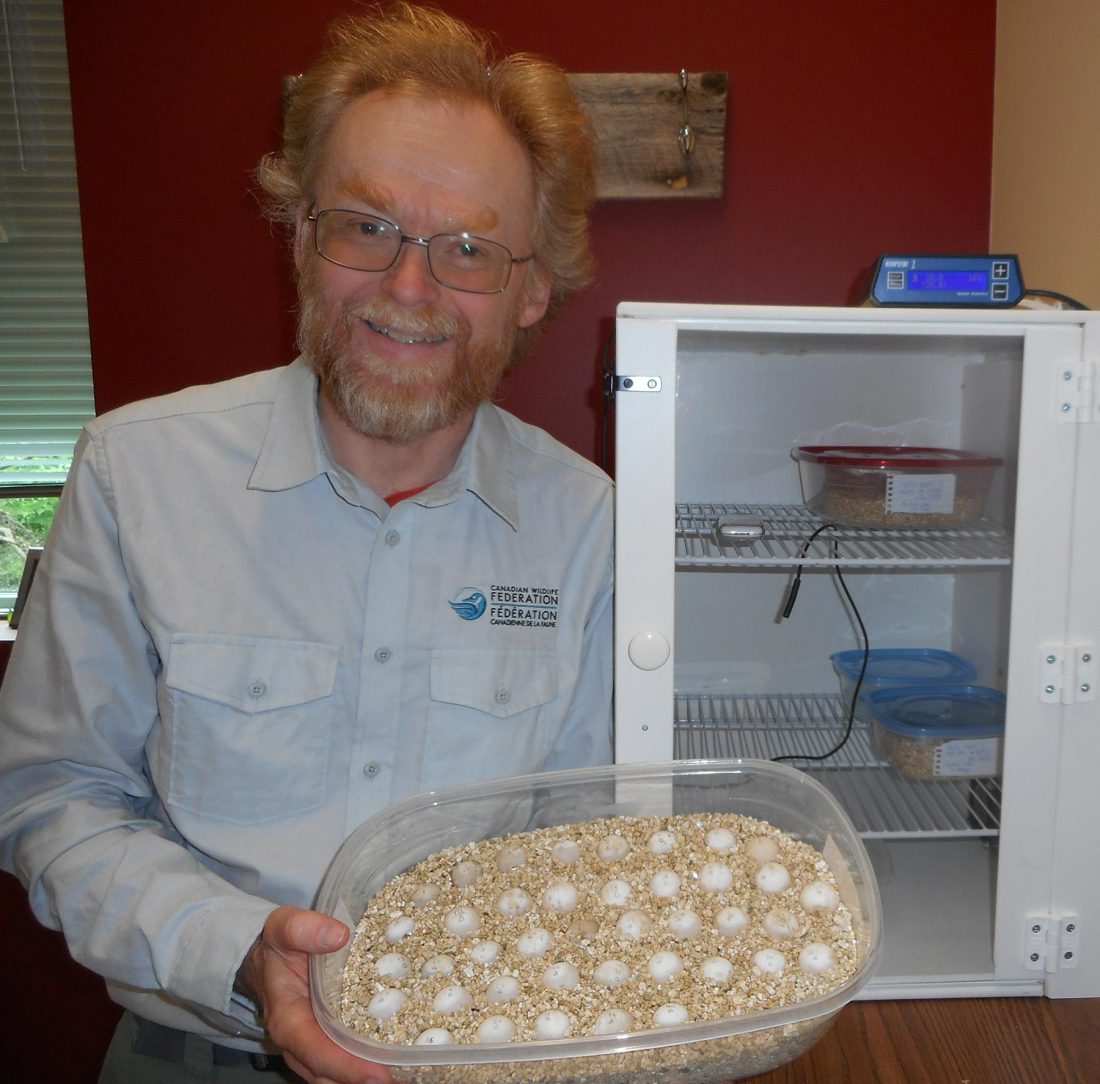 "Turtles face many threats including the loss of wetlands, being hit on roads by cars and having their nests destroyed by predators," said Seburn. "As a result of these threats, all eight species of freshwater turtles in Canada are now listed as species at risk."
In Eastern Ontario, CWF collects and incubates roadside turtle eggs to protect them from predation and poaching. We have also helped protect 1,800 square kilometres of wetland habitat in Muskoka and Ottawa and released 36,000 hatchlings back into the wild.
For more information, visit HelptheTurtles.ca.