This was an interesting year for Canadians — and the Canadian Wildlife Federation.
In March, when our scientists and educators were gearing up to start their summer field season, COVID-19 restrictions were implemented and greatly impacted our plan.
But, like all good Canadians, we adapted.
We never lost sight of our goals of connecting you with nature, and conserving our wildlife through science and education programs. With updated working plans, tenacity and a great willingness to fulfill the role you've entrusted in us, we went to work with the tools in hand (and the masks on).
Thankful for Fish
Three and four year programs
18 barriers approved for remediation to date
Restoring access to more than 62 kilometres of river habitat and counting
In 2019, the Canadian Wildlife Federation expanded its national fish passage program, with a special focus on British Columbia.
Thanks to the support of federal and provincial governments, as well as numerous community partners and corporate funders, we assessed multiple barriers preventing Pacific salmon from accessing critical spawning and rearing habitat.
With the health of many species on the hook, we cast a wide net, and multiple remediation projects are now underway, restoring access to several kilometres of streams on the island and mainland.
An important part of the program's development and success relies on Indigenous knowledge and leadership.  British Columbia is unique in that 95 per cent of the lands are unceded, non-surrendered First Nation territories. We welcome all opportunities to collaborate and thank the many organizations involved in the initial pilot phase of the three to five year program.
Thankful for Youth
13 webinars held for participating 15 to 18 year olds (conservation topics varied wildly but included how to protect pollinators, invasive plant removal and zero-waste lifestyles)
50 youth service conservation work performed during the summer
100+ bags of garbage collected during 14 shoreline cleanups in August
330 registrations with 5,000+ service hours
Despite launching during the outbreak of COVID-19, WILD Outside embraced virtual program delivery and engaged hundreds of Canadian youth aged 15 to 18 years old in safe environments. But don't take our word for it! Here are just a few comments we've received from the local coordinators:
Prince Edward Island: The youth are really starting to take ownership of the community garden. Week after week we show up and the place is covered with litter. They are starting to talk about creative solutions to this problem. All summer we've been watching the plants grow and finally at the end of the month we got the chance to do some harvesting! The Garden's Plot Coordinator said we would be more than welcome to have a plot for next season!
Quebec: Our one participant with autism from the at risk youth group has been calmer and more engaged ever since starting the program. We gave him plants to start his own garden and he built his own bee hotel! We have been performing so well with him that we will be starting a "program by proxy" in July with a few dozen at risk and Indigenous kids.
Ontario: Two of our youth are South Sudanese brothers who moved to Canada 18 months ago, after spending their whole lives in a refugee camp in Ethiopia. Here is a note we received from a representative helping them adapt in Canada:  "I am so appreciative that you made an exception for him to stay in the program until his real birthday in December. Both he and his brother have missed out on so many normal childhood activities and it is so nice for them to just do some normal teenage activities together."
Alberta: At our birdwatching event, we were approached by some other park users who told us about an injured bird they'd seen because we "looked like we worked for the park." We later found the injured bird and took it to an animal rescue.
Thankful for Pollinators
The Canadian Wildlife Federation made great strides for pollinators this year!
National launch of "Grow It! Don't Mow It!" campaign
Advanced the voice of Rights-of-Way movement in Canada via workshops, webinars and outreach
Hundreds of Canadians have taken our pledge to help build the Great Canadian Pollinator Pathway by converting portions of their lawns to wildflower meadows
250,000 Canadians signed our petition to urge our government to recover declining pollinator species
Canada is home to 1.4 million kilometres of roads. That's an immense opportunity for pollinator habitat restoration on Rights-of-Way. In February 2020, Canadian Wildlife Federation and Toronto Region Conservation Authority co-hosted a workshop for Rights-of-Way managers, native seed suppliers and environmental non-profit groups. The workshop aimed to connect Ontario stakeholders interested in managing Rights-of-Way such as roadways and hydro lines to restore and enhance native meadow habitat for pollinators.
CWF was also awarded a three-year grant from the Ontario Trillium Foundation to expand its roadside restoration project in eastern Ontario to support iconic species like Monarch Butterflies.
CWF is also continuing with its research projects. DNA barcoding is an important part of our initiative in Norfolk County, Ontario, which will help us learn how to manage farmland habitat to support sustainable agriculture and healthy pollinator populations.
Thankful for Turtles
The CWF Turtle Team was very busy this year! Our field work season included:
Surveying roads to find hotspots, locations where turtles are commonly killed on roads. Identifying these locations can help us push for road mitigation — such as wildlife fencing — along these sections of road to protect turtles and other wildlife. This year we focused on an area farther west of Ottawa and found over 180 dead turtles on the roads, including 37 dead Blanding's Turtles.
Monitoring road mitigation. Last year, because of our work, wildlife fencing was installed at two of the worst sections of road for turtles. The fencing was designed to keep turtles (and other wildlife) off the roads but allow them to move under the road through an existing drainage culvert. Our road surveys this year confirmed the fencing was successful and no turtles were found dead at either of these two locations.
Collecting turtle eggs from at-risk locations, such as roadsides. By collecting and incubating the eggs and releasing the hatchlings at the nearest wetland to the nest, we helped compensate for the number of turtles killed on roads. This year we collected Blanding's, Snapping and Nothern Map Turtle eggs. The eggs were successfully incubated and we released almost 500 hatchlings!
Learn more about CWF's work with freshwater turtles at Help the Turtles.
Thankful for Terrestrial Wildlife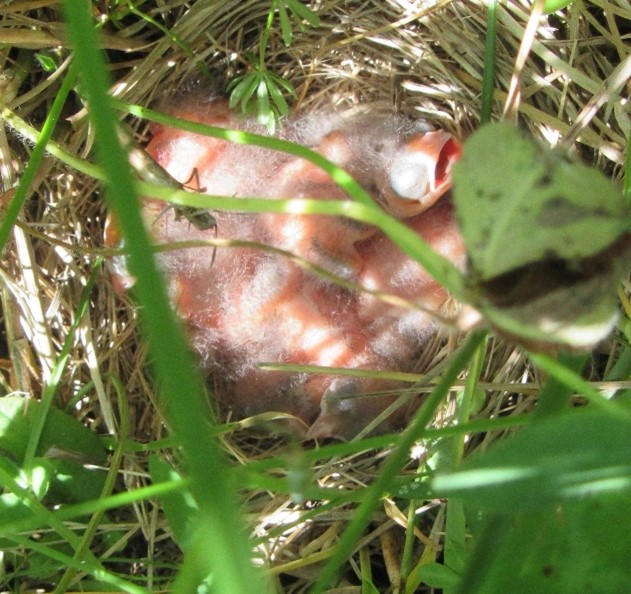 CWF is involved in several groundbreaking programs to support the many species that depend on fields and forests for survival. Here are a few highlights from the past year.
CWF is working collaboratively with beef, lamb and hay producers  in the Outaouais region of Quebec to develop best practices to support grassland birds, many of which nest on the ground, such as the Bobolink and Eastern Meadowlark.
CWF is raising awareness of the important role that cattle pastures play in protecting native prairie grasslands. Many cattle pastures in the prairie provinces remain as original native grasslands. There are private grasslands and provincial crown pastures.
2.32 million acres of native grasslands exist on provincial land in Saskatchewan that are used by ranchers to graze cattle. There are 31 species at risk on these pastures and under good stewardship practices, these species can be sustained.
Let's continue to work together to ensure that our fields and forests remain rich in biodiversity.
Thankful for Wildlife-friendly Gardeners
555 youth received 2,220 pollinator-friendly plants via the WILD Spaces program
900 Canadians participated in six different gardening-themed webinars
298 new gardeners were certified as having wildlife-friendly gardens
This spring and summer, the Canadian Wildlife Federation re-imagined programs to help Canadians of all ages create garden habitat during the pandemic. There are about 6.2 million lawns in Canada and our goal is to make them more wildlife-friendly. We also welcomed residents of Canada to join the Gardening for Wildlife Facebook group to foster a community of like-minded people who enjoy and/or want to learn more about gardening for wildlife.
Learn more about Gardening for Wildlife.
Thankful for Bats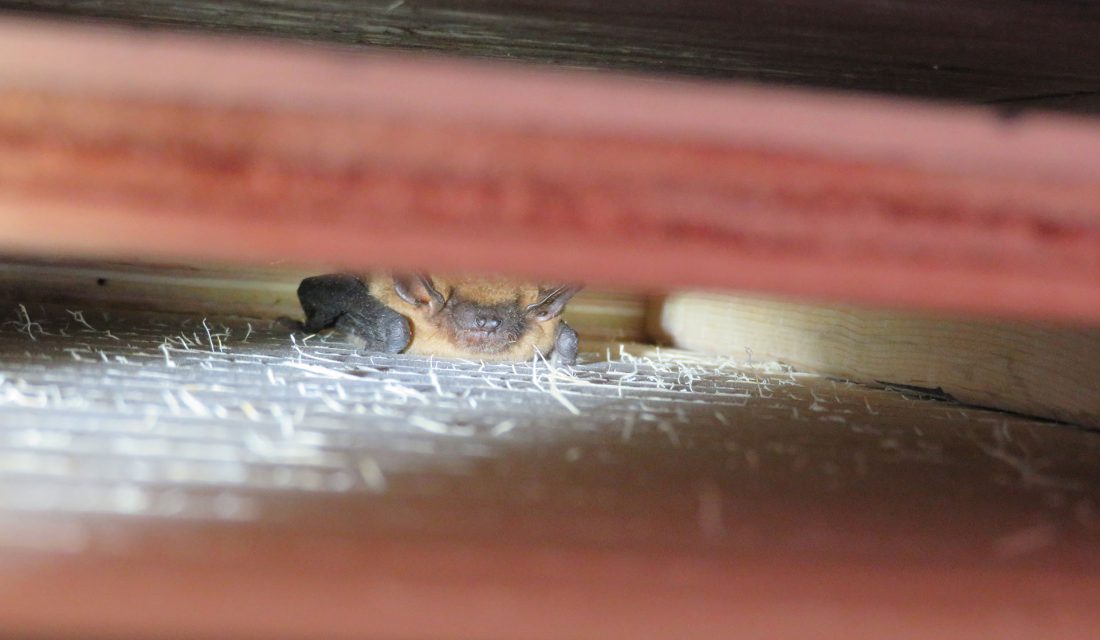 Thanks to COVID-19, Canadian bats have gotten a bad rap. In fact, scientists' main concern is that people might give the virus to bats, many of which are already in dire straits from White-nose Syndrome.
So, to help bats this year, the Canadian Wildlife Federation put our bat research on hold for a year to minimize the chances of transmitting the virus to Canadian bat populations. But we still accomplished a lot, as we:
Built out the citizen science aspect of the Help the Bats program to engage bat box owners in monitoring their structures (from a six-metre distance) and reporting through our project in iNaturalist Canada.
Developed partnerships to expand into a more robust monitoring program by placing dataloggers in bat boxes across the country to measure temperature and humidity with the aim of determining what is optimal for bats.
And as the end of October quickly approaches, what better time than Halloween to raise awareness for bats and the scary possibility of extinction?
Learn more about how to Help the Bats.
Thankful for Citizen Scientists
Two million observations achieved in early 2020. Three million observations reached by the summer! We are now on track to reach four million before the year is out — wow!
50 million observations have been submitted to iNaturalist worldwide in September, with Canada second only to the United States in total number of observations.
This has been a big year for iNaturalist — we hit several milestones! We also launched "CWF's Observation Nation", a movement dedicated to tracking biodiversity right across Canada through use of the iNaturalist Canada platform. The project has contests and prizes to add some extra motivation for Canadians to connect with nature during the COVID-19 pandemic.
Learn more about iNaturalist.ca
Thankful for Marine Wildlife
CWF made a splash this summer with our Marine Action Plan, a petition urging the Canadian government to use the steps provided in the plan to greatly reduce incidental death to whales due to collisions with vessels. CWF's marine team has also been working with industry and government partners to further our understanding of the risks to whales, and develop and test innovative mitigation techniques to make the oceans safer.
35,000 Canadians signed CWF's Marine Action Plan, launched in August.
150 + deployments of various ropeless systems have taken place on commercial fishing vessels with fish harvesters throughout the Maritimes. A standardized evaluation framework has been drafted to ensure that testing is conducted in a way that answers the essential stakeholders' questions.
Depth sensors were deployed on commercially active fishing gear to evaluate fishing line behaviour in the water column. Data collected will help inform the risk these lines are posing to marine mammals who may encounter them.
We are developing a movement model that examines patterns of North Atlantic right whale habitat use before and after a non-lethal entanglement. This model can help us to further understand the long-term impacts of entanglement.
A model to determine fishing method and gear characteristics in the Maritimes region inshore lobster fishery has been developed. This will allow us to better understand how different regions fish and determine areas that may contribute to higher threat of a severe entanglement for whales.
Thankful for our Lakes
We were loving Canada's lakes again in 2020 with Love Your Lake – a joint program between CWF and Watersheds Canada!
Thanks to our regional partners in Ontario, Saskatchewan and British Columbia, we assessed nearly 2,000 shoreline properties on 10 lakes.
That's almost 2,000 shoreline property owners who will receive voluntary information on how they can improve the health of their shoreline and their lake, providing so many great benefits for people and wildlife!
Since 2013, we have assessed nearly 41,500 shoreline properties on 171 lakes!
For more information on Love Your Lake, to see if your lake has been involved, for a shoreline self-assessment and for lots of helpful information on how you can love your lake, please visit LoveYourLake.ca!