Winter can be a great time to get outside and use iNaturalist Canada.
Although many people assume most species are hibernating there is a surprising amount of wildlife to encounter.
Making Tracks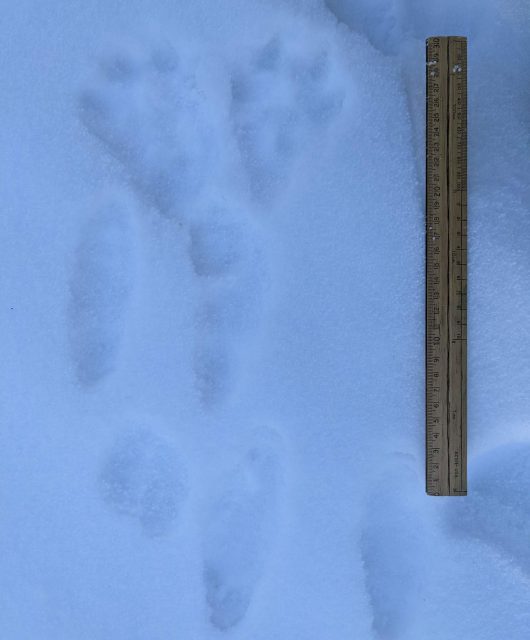 Snow on the ground? The perfect canvas for animals to leave their footprints behind for you to document on iNaturalist. Many mammals have unique prints that can be used to identify what species left them. Remember to include a scale in your picture so identifiers can see how big the track is, it's easiest to simply put your boot or glove next to it. There are other kinds of tracks that animals can leave behind like scat or even a beaver hut, both of which can be uploaded to iNaturalist!
Trees & Shrubs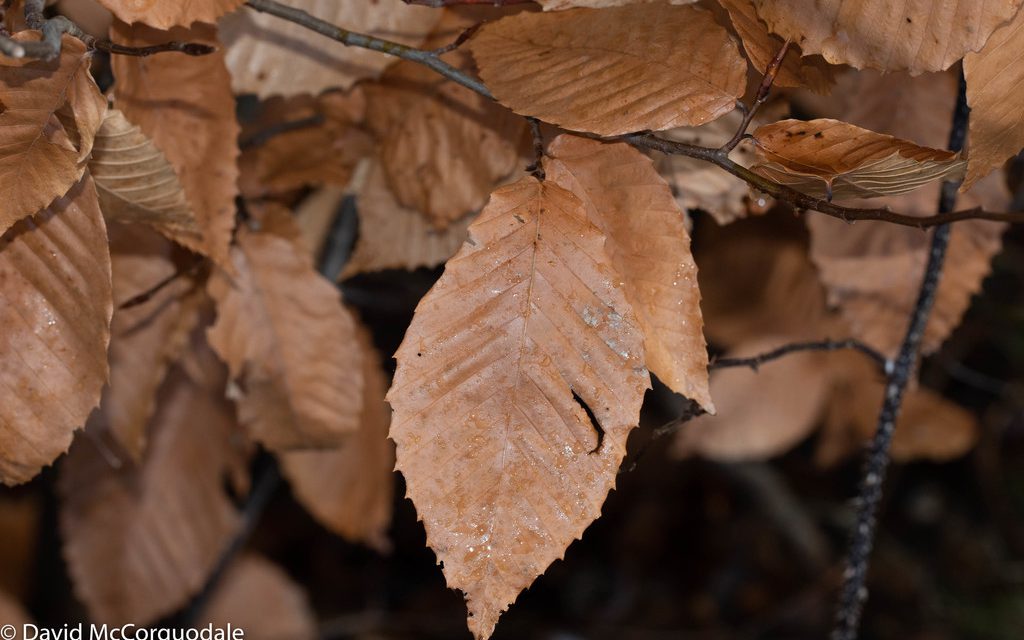 Did you know you can identify trees without their leaves? And, of course, there are coniferous trees that keep their leaves year-round to help. Unlike mammals and birds, trees don't have the luxury of being able to migrate or hibernate which means they are perfect for recording observations during winter. Use this season as time to hone your tree identification skills. Be sure to take note of the trees overall shape, its bark, branches and any buds (shape, size and colour) that might be present. Remember you can upload multiple pictures within a single observation on iNaturalist, try including a picture of the tree from afar, a closeup of its bark and any buds you can find. The more information included in an observation, the more likely it is to be quickly and accurately identified. An added bonus of making observations of trees is stumbling across lichens at the same time. If you do happen to find lichens growing on trees, make sure to upload it as a separate observation.
Winter is For the Birds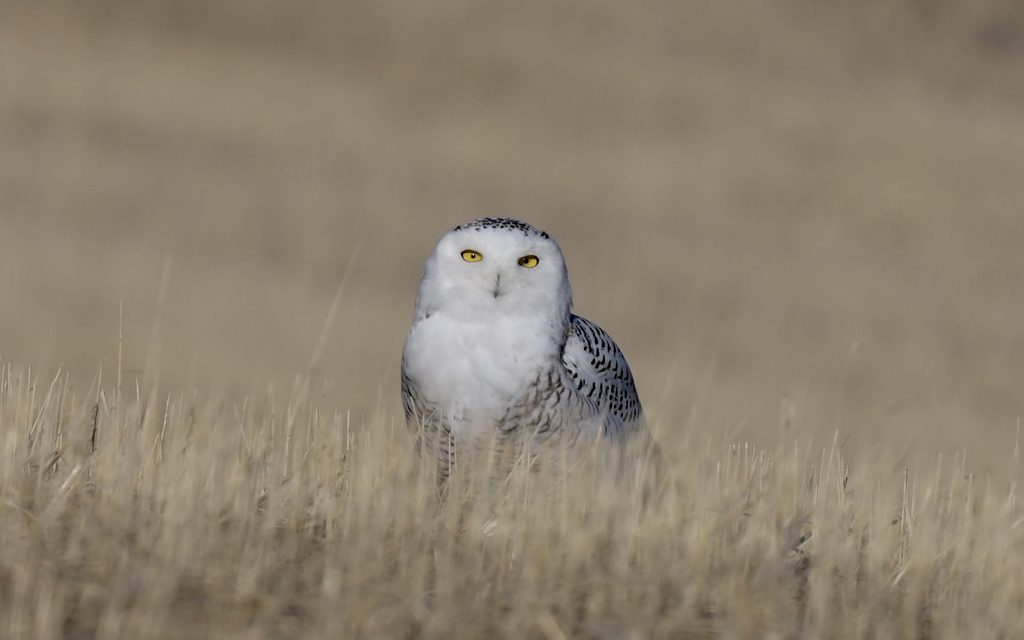 Canada is home to many overwintering bird species that can be observed during colder times of the year. The birds that stay during winter can be split into three main categories: songbird species (think blue jays, cardinals, and nuthatches), waterfowl (ducks and geese) and birds of prey (owls, eagles and hawks). In addition, seabirds can still be sighted if you happen to be near the coast. Songbird species are most easily observed during winter either in wooded areas or at birdfeeders. Be sure to check out this helpful guide on winter birdfeeders to maximize your sightings. Waterfowl, as the name suggests, are found in and around open water sources that don't freeze over. Birds of prey will often be found soaring over open fields or perching in trees and fences. Winter is the perfect time to catch a glimpse of Snowy Owls, who make their way from the far northern reaches of the country to overwinter further south in (slightly) milder conditions. iNaturalist also has a sound recording feature that can be used to upload bird calls or songs.
Winter can be a fantastic time to get outside and use iNaturalist while getting to know your area when it probably looks very different from the rest of the year. Put on your snow boots, your thick winter jacket and don't forget your toque and make some wintertime observations. It might be a red fox print in your local conservation area, a vocal blue jay in your backyard or a magnificent sugar maple on a hiking trail. Whatever your winter wildlife encounters are, be sure to document them on iNaturalist Canada!
What wildlife have you seen in the winter? Tell us below!