Guest blogger Barbara Canning is a CWF Wildlife-friendly Certified Gardener.
It's really not that hard to help make the environment better. It's really about choices.
Here's My Story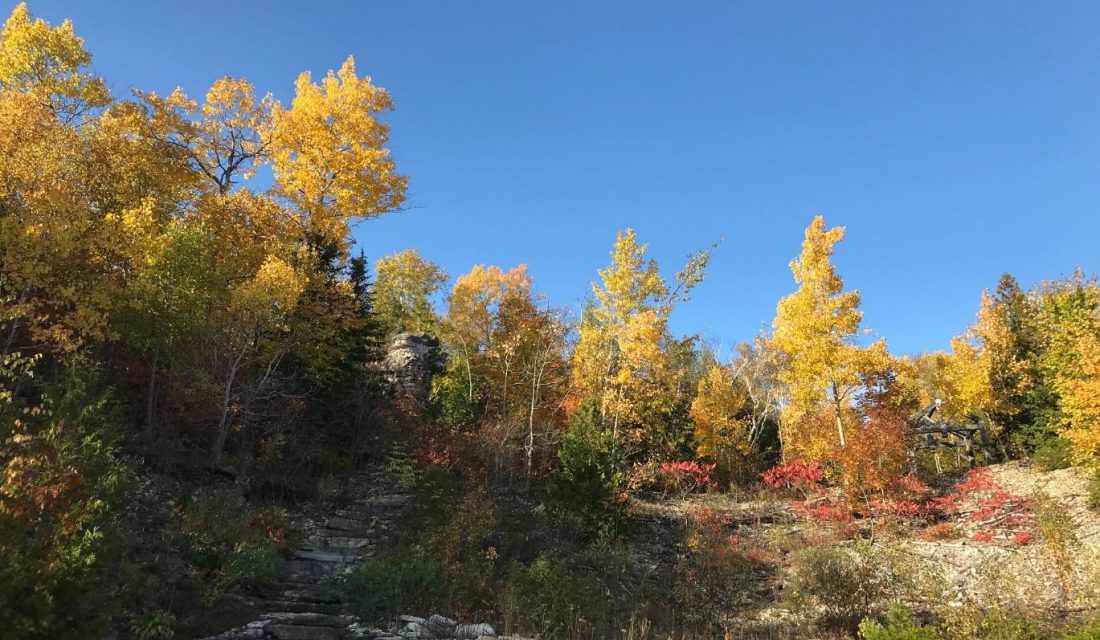 I started planting years ago on my property when I bought an old depleted quarry on the Bruce Peninsula that had been for sale for years. Nobody else stepped up to purchase such an environmental scar.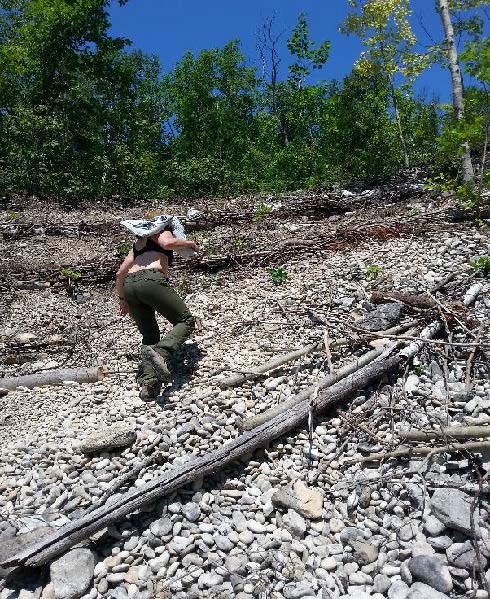 But I love trees and native plants, and I started planting small bare root trees, every year buying more and planting with help from my family and friends. It was hard work, making holes with a pick axe and hands; dragging fallen brush to create planting pockets to hold soil on the loose stone slopes; carrying soil on our shoulders uphill while slipping constantly, and hand watering with buckets of water. We tucked fallen leaves around the young trees to help them overwinter, and provide nutrients when the leaves decomposed. The end goal? I would have been happy if just 30 per cent of them survived.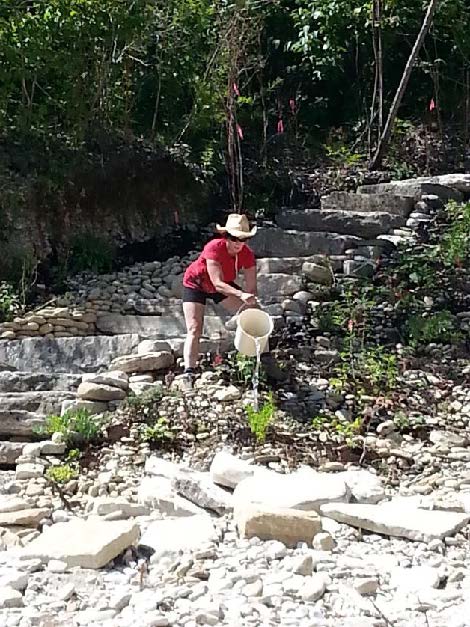 Guess what? Over 90 per cent survived thanks to a little TLC. Okay, a lot of TLC.
Was it worth it? Absolutely, because wildlife has returned in abundance! And every year it's greener than the previous year. It's really quite remarkable! We've seen Bald Eagles, Peregrine Falcons, a flock of bluebirds, minks, porcupines, foxes, Coyotes, and even a Black Bear. The songs of the birds are incredible! I would not have believed the difference if I had not seen it with my own eyes. Nature has a remarkable ability to heal, if we give it help.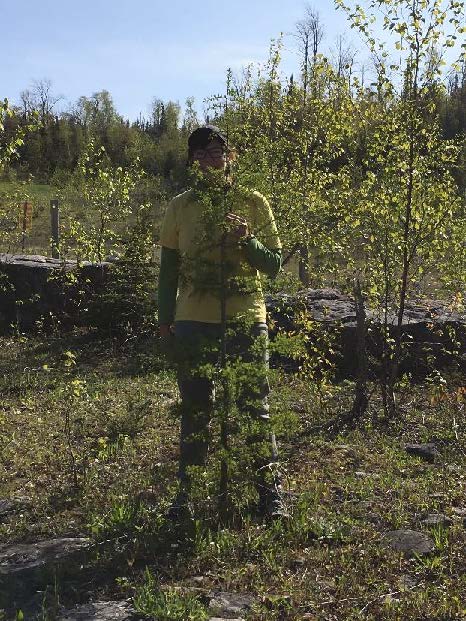 We decided to give our property a name fitting for its new future; we call it "Wild By Nature Forest Sanctuary," a place for nature to thrive. And we chose to certify our property as a wildlife habitat with the Canadian Wildlife Federation. This year, we will be planting some more native trees again, and creating a pollinator-friendly native plant display garden to help educate others. Every tree and pollinator-friendly plant helps our collective environment.
I happen to love nature, and you probably do, too. Maybe your contribution is to drive less, fly less, buy less stuff or avoid single use plastics. Those are BIG contributions!
Maybe you can start a small pollinator-friendly garden on your balcony or in your yard? Or how about planting a small tree on your property? Trees that you can purchase as small whips in one, two or five gallon pots really do grow quickly once they establish roots. Some of you might have a crazy busy life but might be able to spare a few dollars to contribute to the Canadian Wildlife Federation, or an environmental charity who are happy to do the work, and know great places in nature that could really use our help.