Welcome to the Bay of Fundy, the next destination on our virtual cross-Canada road trip!
Winding its way between New Brunswick and Nova Scotia, the Bay of Fundy is a unique coastal environment that is known for having the highest tides in the world.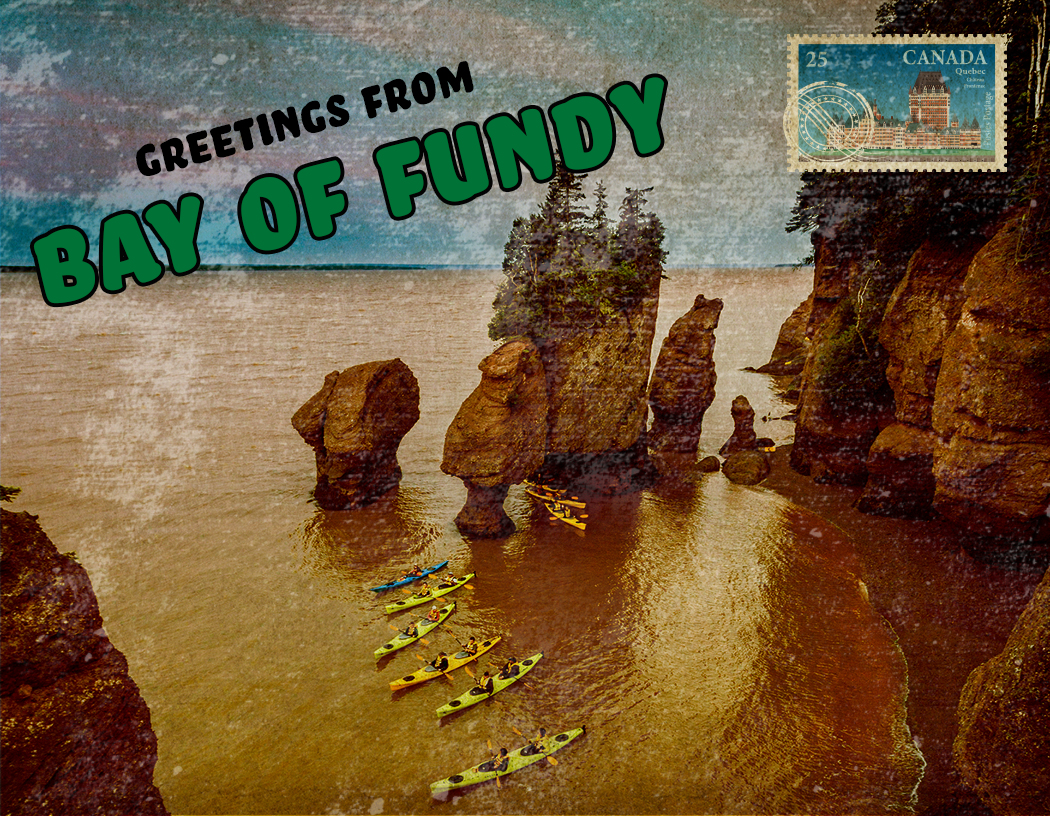 Breathe in the refreshing sea air and enjoy the striking views of craggy cliffs and thundering waves. Join us as we explore this iconic coastal landscape, share some family-friendly beach activities, and learn more about the endangered whales that migrate to this area to feed and raise their calves.
If you're just joining the road trip, you can check out our previous stops to explore additional activities.
Pack Your Bag!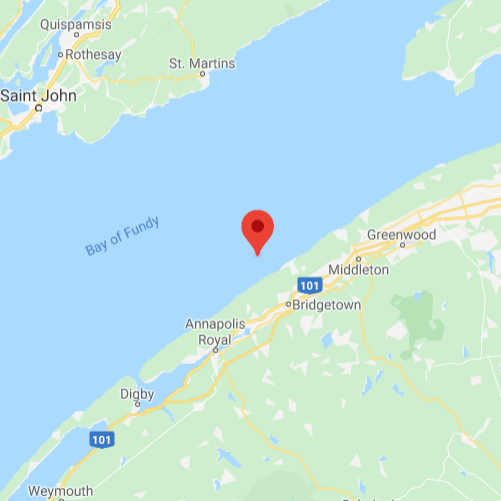 Explore the Bay of Fundy from the comfort of your home with these fun activities and get ready to take part in this week's outdoor adventures at the beach!
Map of Canada – Print off a copy of our road trip map and pin it up so you can mark the locations you visit each week!
Word Search – Learn more about the Bay of Fundy with this fun word search.
Scavenger Hunt – Download a copy of this week's virtual scavenger hunt and see if you can find some of these items near your home!
Beachwear – Make a splash this week by donning your beach attire! Grab your swimsuit and sunglasses and get ready for this week's outdoor beachgoing adventures!
Travel Journal – Find a journal or make your own so you can write about your weekly adventures!
Ready to explore? You can virtually visit the Bay of Fundy by clicking the Google Earth or Google Map links above.
Learn about Local Wildlife
The North Atlantic Right Whale is the most endangered large whale on the planet. Historically found throughout the Atlantic Ocean, it is estimated that only around 400 Right Whales now remain.
You can learn more about this rare whale and the threats it is facing by watching the video below and visiting Hinterland Who's Who.
Outdoor Adventure
Sun, sand and cool waters – there is nothing quite like a visit to the beach! Building sandcastles, splashing in the water, playing games and trying new beach activities are all fun ways to spend time together as a family. Spending a day at the beach is also a great way to take a break from technology and reconnect with nature.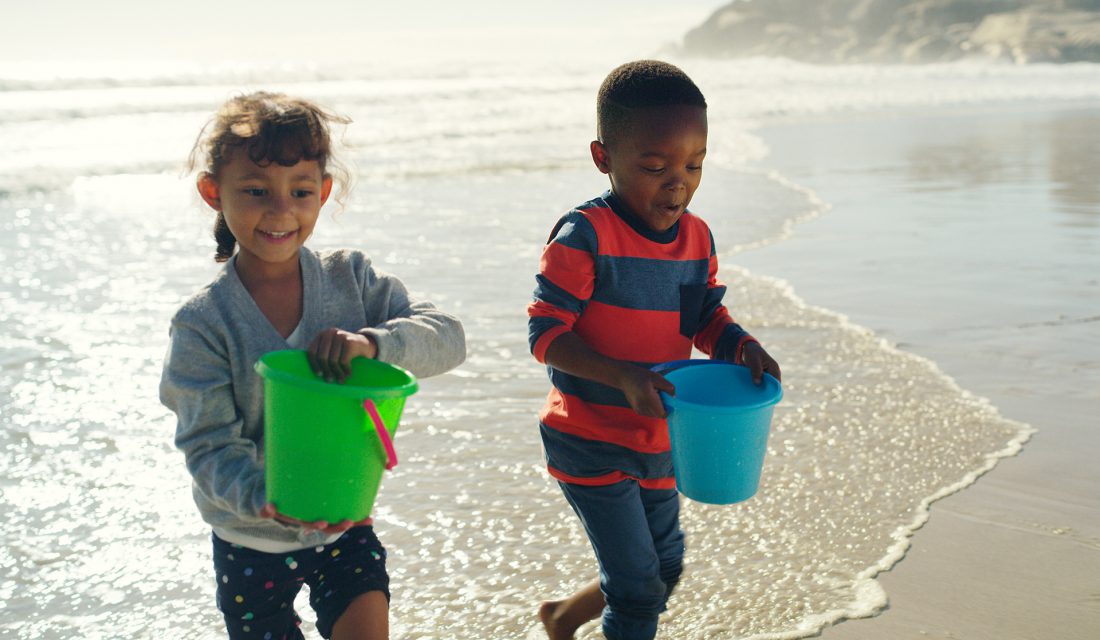 If you're looking for ways to bring the beach experience home, why not invest in a sandbox? A sandbox provides a fun space where kids can explore their imagination while enjoying a new sensory experience.
With fountains, sprinklers and other water features to enjoy, spray pads and splash parks also offer a fun way for kids to cool off on a hot summer day, especially in urban areas!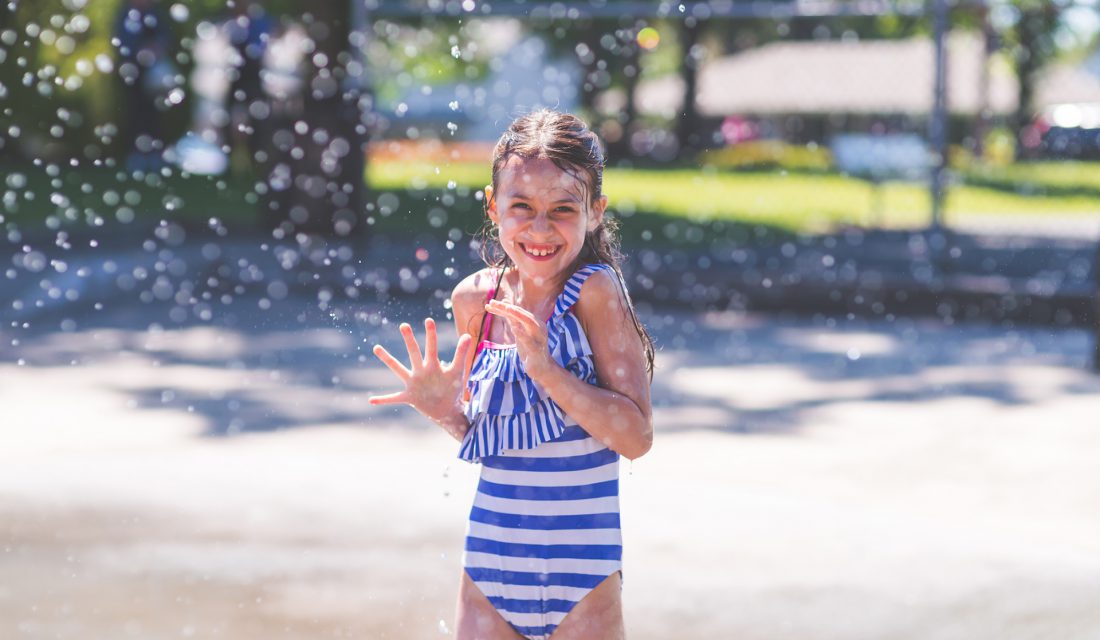 Visit our WILD Family Nature Club page to discover more ways to enjoy the sand, sun and water at home, in your community and at the beach! 
Take Action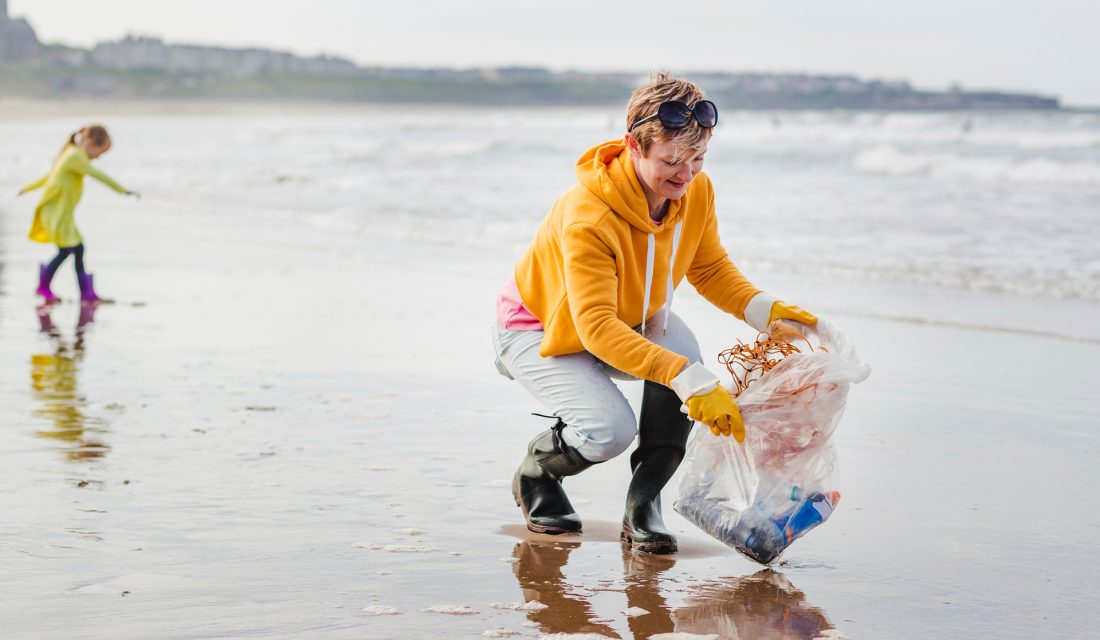 Coastal creatures like the North Atlantic Right Whale need your help! You can support marine conservation from home by taking part in one of these actions and by visiting our Coasts & Oceans page to discover more ways to get involved.
Share Your Memories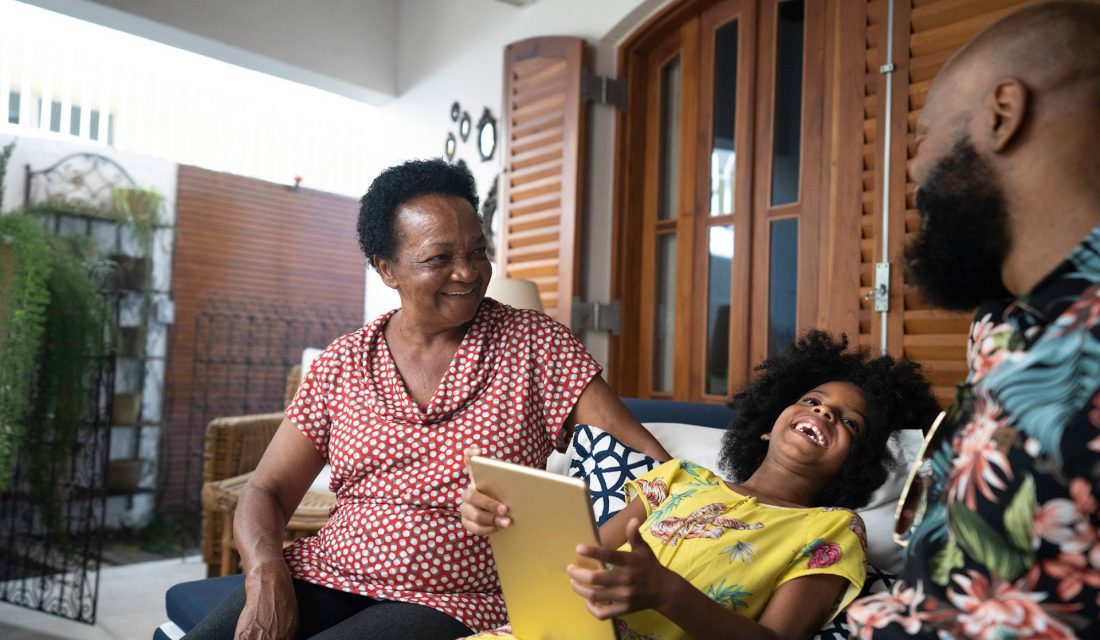 This week we learned about the Bay of Fundy and the North Atlantic Right Whale. We also discovered new ways to enjoy the sun, sand and water with some fun beachgoing activities.
Before we go, let's take time to reflect on our experiences by thinking about the following questions and capturing our thoughts in our Travel Journals!
What did you learn about the Bay of Fundy?
In what ways are you connected to the ocean?
What is one thing you can do to support marine animals like the North Atlantic Right Whale?
What beachy activities did you try with your family this week?
As a special souvenir, you can also send an e-postcard to your family and friends, download this week's postcard or make your own!
Contest!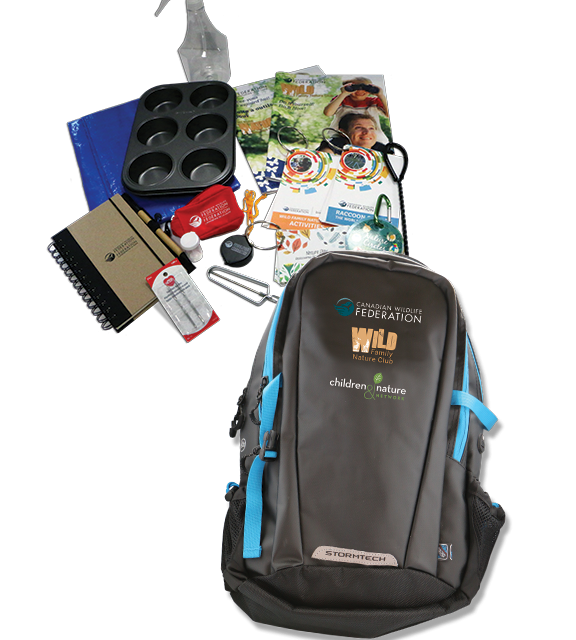 Show us how your family is participating in our virtual cross-Canada road trip! Post a picture on social media using #WeeklyWild and you will automatically be entered into a monthly draw for your chance to WIN a fabulous WILD Family Nature Club adventuring backpack full of goodies. Learn how you can win >
Don't miss a Weekly Wild update! Sign up for free at the Canadian Wildlife Federation's Reconnecting Canadians.