I've always been amazed by artists who can stare at a block of wood, granite or cement and somehow envision a statue hidden away inside, just waiting to be liberated by the knowing hands of a sculptor. Then again, there's never been a frozen pond that this hockey-loving Canuck hasn't envisioned carving into an outdoor skating rink.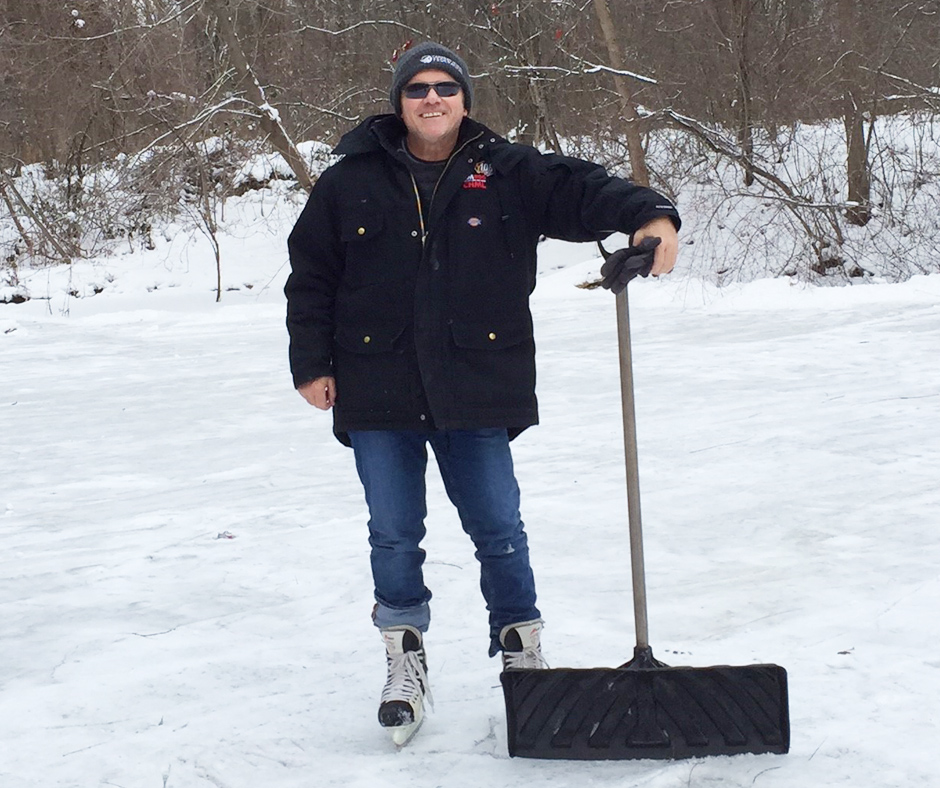 I can't think of anything more Canadian than strapping on the blades and taking advantage of an outdoor sheet of ice, especially a stretch found deep in an isolated wood far away from the din of the city. I'm in good company in that regard. No less a Canadian icon than legendary Boston Bruin Bobby Orr said in his biography Orr: My Story:
"There is no finer experience for a hockey player than skating on outdoor ice. The sensation of skate blades cutting into crisp outdoor ice, the crunching sound of ice chips flying in tiny arcs…The fresh cool air against your face followed by the glorious warmth when you got home and rubbed the feeling back into your toes."
Bobby's right: there's as much joy to be found in taking off your skates as there is putting them on, given the tingly rush of warmth that floods in when you step out of the cold and pull off those frozen tightly laced boots.
Many Canadian cities have continued the tradition of installing well-groomed city-monitored outdoor skating rinks each winter, turning city parks into frozen playgrounds for skaters and shinny players. Then there are cities like our nation's capital, which thanks to the frozen Rideau Canal offers visitors a 7.8 kilometre outdoor skateway winding through the heart of the city. However, the greater joy for me is still skating on ice found in natural settings.
A sheet of natural ice on a frozen lake or pond is about the closest place to heaven on earth you can find during a Canadian winter, but it does take the right conditions to form. I've lived on the shore of Lake Ontario for nearly 55 years and can remember only two times when the perfect cycle of freezing temperatures followed by snow, rain and more cold resulted in the formation of a glassy sheet of shoreline ice worthy of a neighbourhood ice hockey game.
For more consistent results, I've taken to annually grooming the local pond which is hidden in the woods adjacent to my house near Niagara's Welland Canal. Grooming a pond is a labour of love, which starts by putting on my skates and becoming a human Zamboni, clearing the uneven surface of snow to prep it for flooding. A smarter man would bring a generator, a hose and a pump in order to flood the ice: I prefer the old school method of smashing through the ice with a sledge hammer, then pouring buckets of water from the pond on the ice to smooth the surface. It's as tedious as it is effective, but there's something romantic about forgoing the help of modern equipment.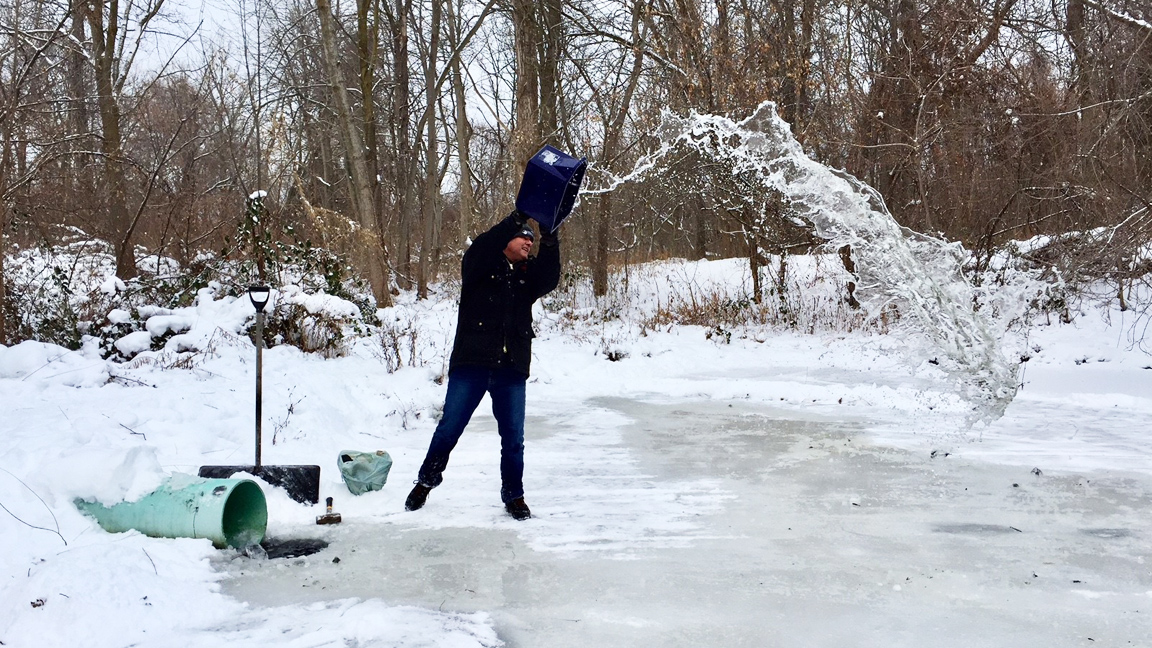 For me, a solitary skate on the pond on a crisp January eve lit by a full winter moon is the ultimate winter connection to nature. To find something that you might enjoy outside this winter, visit our Below Zero page!