WILD Family Nature Club outings are a lot of fun — and so easy!
Nicole Straughan, our former Urban Staff Representative in Vancouver, loves to go beach combing and tide pooling.
Hailey Renaud, our current Vancouver-area Urban Staff Representative, recommends making "nature monsters" using grass, sticks, mud, bark, and anything else you can find outside. She also suggests scavenger hunts, bug searches, and sing-a-longs as fun activities to try.
Nature is everywhere, of course, and a simple walk around the block can be a WILD Family Nature Club outing — especially if you bring your WILD Family Nature Club backpack with you. You can easily build your own backpack using items you already own and supplementing it with a few dollar store items. In fact, we recommend it!
Here are some fun staples to include:
Muffin Tin
Muffin tins are perfect for holding and sorting all the bugs, plants or rocks the kids find.

Magnifying Glass
Kids can use this to get a better look at things they're curious about outside.

Twine
Twine is a perfect tool that the group can use to make outdoor forts.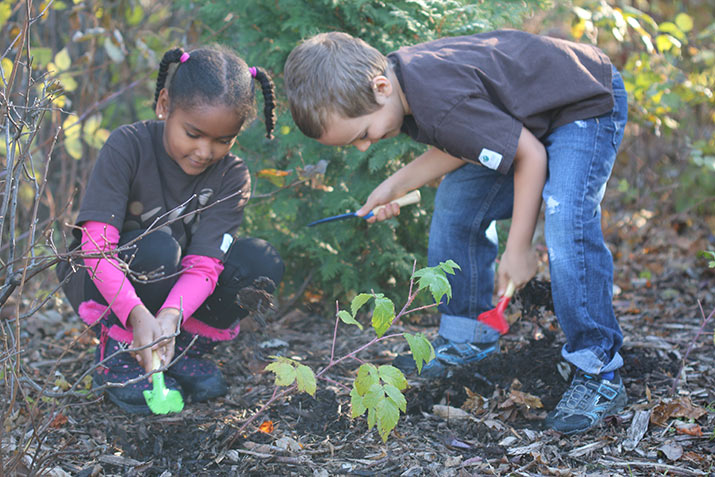 Hand Shovel
A hand shovel is a useful for digging around to explore what's beneath the ground's surface.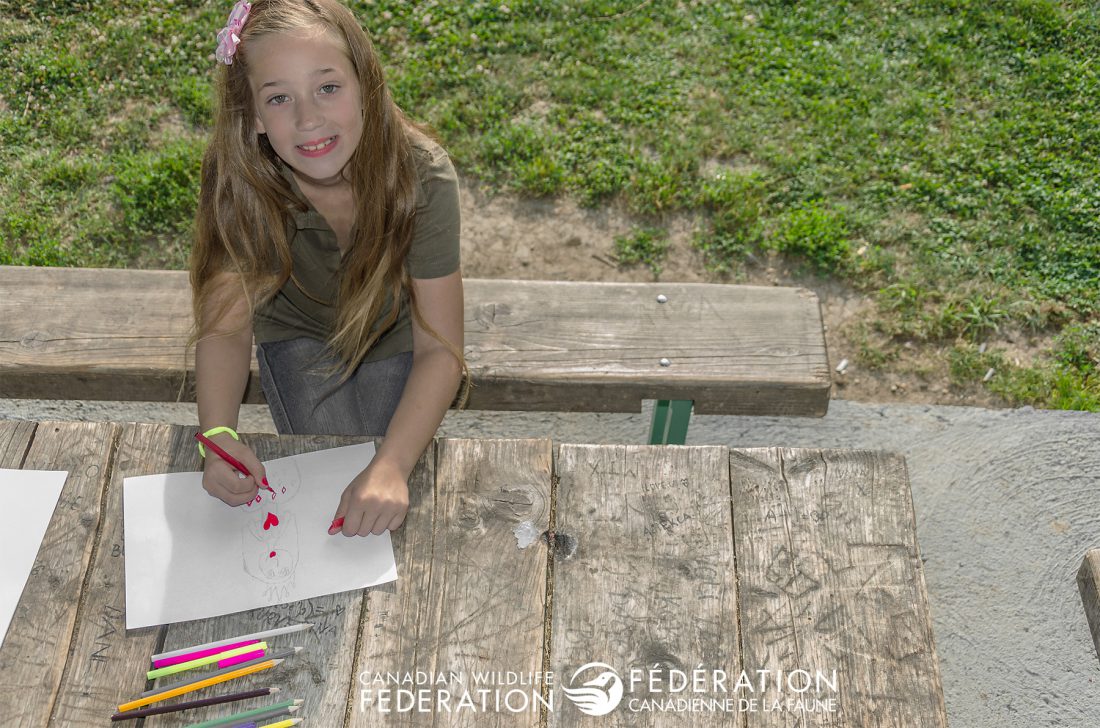 Paint Markers
Bring the group's indoor drawing skills outdoors — the world is their canvas!
Printables
We put a full backpack inventory list online if you want to go all out. Try printing some of our activity cards and putting them in your backpack to use while you're out and about.
And if you really enjoy having these adventures, you might consider signing up as a CWF WILD Family Nature Club host. Hosting events is a great way for you to build up a local support group for yourself. We'd love to have you as a volunteer!
Finally: don't forget to bring drinking water and a few snacks for the adventure. And it's always important to have a small first aid kit on hand — just in case.