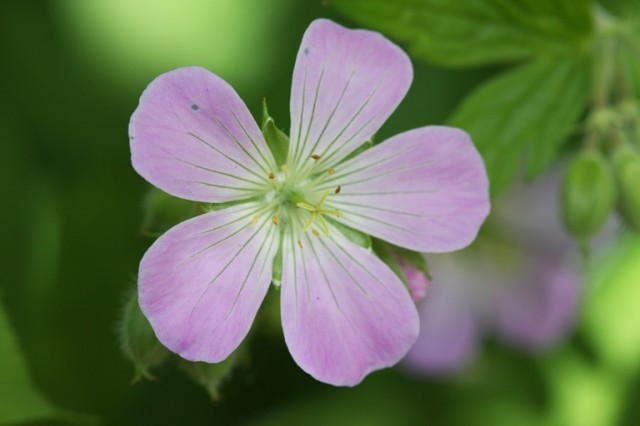 [PHOTOS: CWF]
Around the area, crabapples are fading but the soft pink and white blush of apple blossoms are peaking, with lilacs and honeysuckles joining the show. At the CWf wildlife-friendly demonstration garden, many flowers continue to bloom, such as columbines, Virginia bluebells, barren-ground strawberry and choke cherry. Our red trilliums are finished and our white trilliums are fading. See how they turn a pretty pink as their bloom finishes.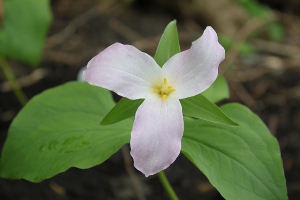 New bloomers this week are highlighted below.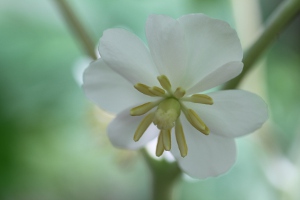 Above is the mayapple flower. It is gorgeous, but not easily notices as it hangs below its large leaves, as shown below.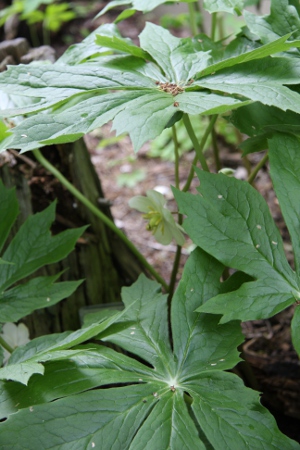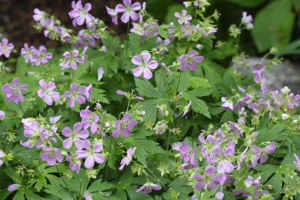 I love the native geraniums…they form a small bushy mound that adds colour and shape to partially-shaded areas.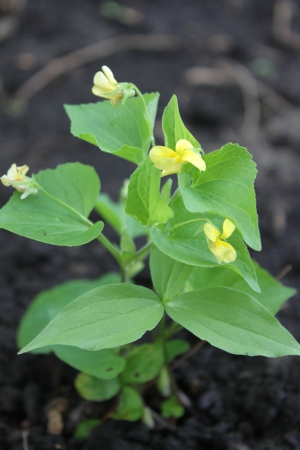 Above is one of our violets. We also have blue-purple violets and white (below) ones too, seen with columbines, Virginia bluebells and prairie smoke flowers.
These star-flowered Solomon's seals are pretty in our woodland garden. In the background is a tree that fell in a storm last year – an attractive accent in this natural setting that will slowly return nutrients to the soil. These plants  start more curved over and gradually raise themselves. Their spike of white flowers always seems to point upwards.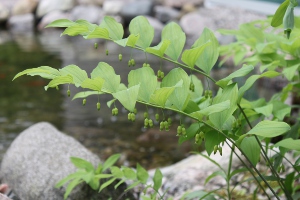 One of our Solomon's seals. Some grow daintily by our pond, others are in the woodland garden.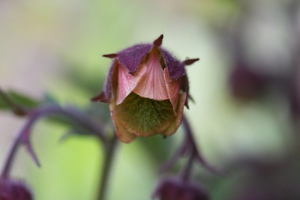 Above and below are Geum rivale – water avens. They grow in a low clump that stays nice and tidy, never trying to take over the bed like our ostrich ferns. Aren't their flower heads neat?!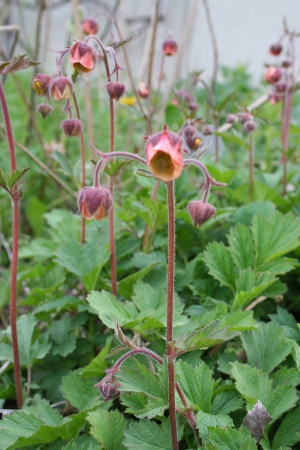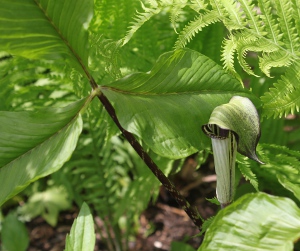 This is one of our Jack-in-the-pulpits. It has a stricking flowerhead that can be overlooked as it blends in with its green surroundings.
Our starflowers are a new addition to our woodland garden. They are lovely little perennials that prefer to grow in rotting wood. These are growing out of the bark of an old paper birch.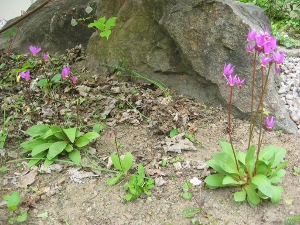 These are shooting stars. They have basal leaves (leaves that grow at the base of their stem, just at ground level) with a long stem that has pretty pink flowers that resemble shooting stars.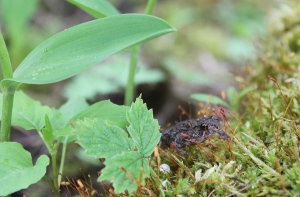 And for our animal fix this week, look at this little toad that was in the woodland garden, in the moss on a rotting log. Very cute!
For more information on these and other plants, check in with our Native Plant Encyclopedia and our on-line garden maps. We hope to fill in any blanks and add in more entries over the summer, so stay tuned!