Happy National Wildlife Week!
To celebrate the Canadian Wildlife Federation's 60th Anniversary, join us for our special 60 Days of Conservation. Launching during National Wildlife Week, April 10 – 16, we will embark on a 60-day journey through time.
As part of the six-decade tour, we will be showcasing the moments where we all stepped up for wildlife. For each decade, we will share some of the milestones we have been able to achieve with the support of our our donors, partners and friends, our current programs and some actions you can take to #DoMoreForWildlife.
We will also be highlighting some special signature species that represent our work during each decade as well as some interesting facts, videos, and some Indigenous stories and teachings that we have received permission to share.
60 Days of Conservation Contest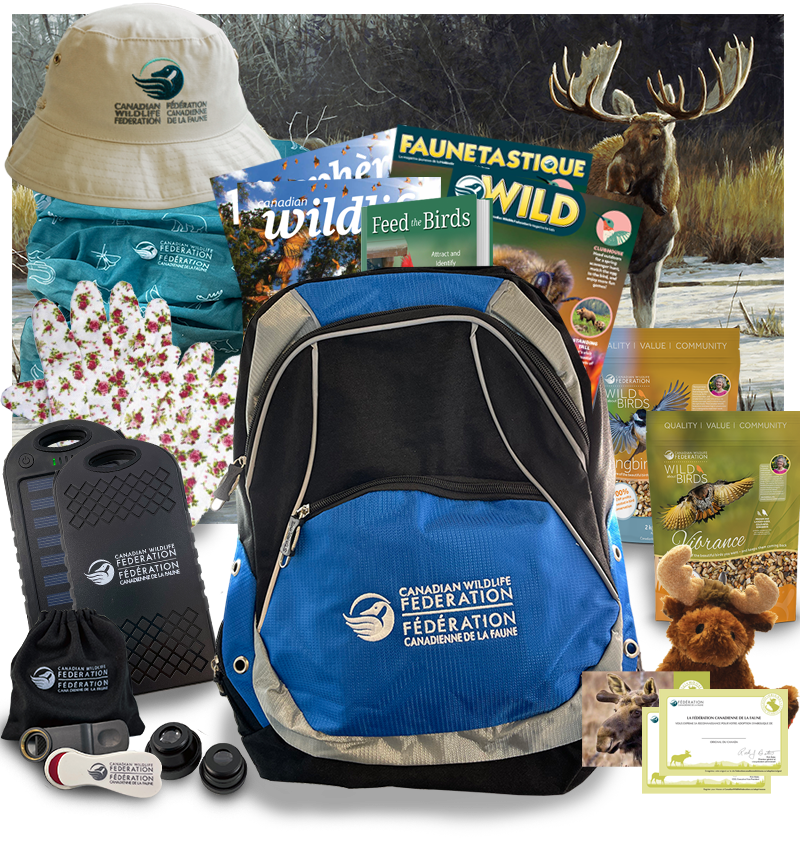 You can also enter our 60 Days of Conservation Contest for a chance to win one of six exciting CWF #DoMoreForWildlife prize bundles or our grand prize.
The #DoMoreForWildlife bundle features a backpack, bucket hat, buff, camera lens, gardening gloves, Feed the Birds book, CWF bird seed and a one year subscription to your choice of one of our CWF magazines – Canadian Wildlife for adults or WILD for kids.
Our grand prize includes a #DoMoreForWildlife bundle and special limited edition giclee of Robert Bateman's "The Moose Family" (valued at $499), plus an Adopt-an-Animal moose kit.
What is National Wildlife Week?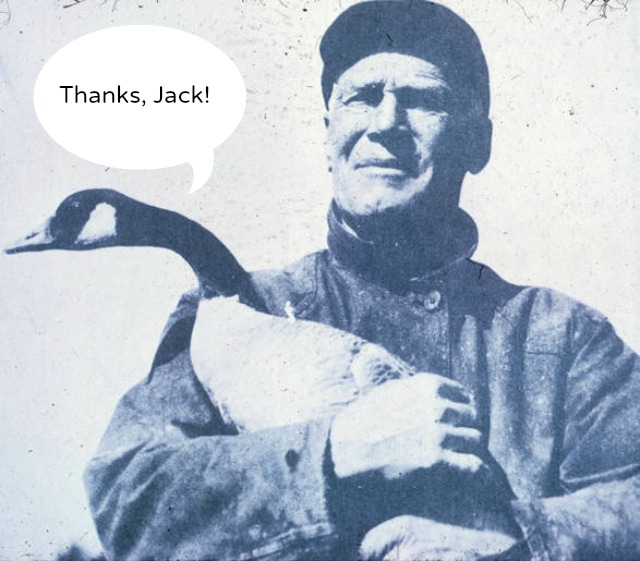 In 1947, Canadian Parliament officially proclaimed the week of April 10 as National Wildlife Week. April 10 is the birthday of the late Jack Miner, a Canadian conservationist known by some as the "father" of North American conservationism. "Wild Goose Jack," as he was often referred, was one of the first conservationists to determine the migratory paths of North American birds and is credited with helping to save the iconic Canada Goose from the brink of extinction.
While we won't all save an animal from extinction, we can all have a positive impact on our wildlife and the places they call home when we #DoMoreForWildlife.
Learn more about National Wildlife Week and the Canadian Wildlife Federation's 60th anniversary!