[PHOTOS: CWF]
This week there are many flowers blooming and some berries forming, but much of it is a continuation from last week. To see those and other images, check out the weekly 'This Week in Our Garden' posts over the past several weeks. New bloomers include: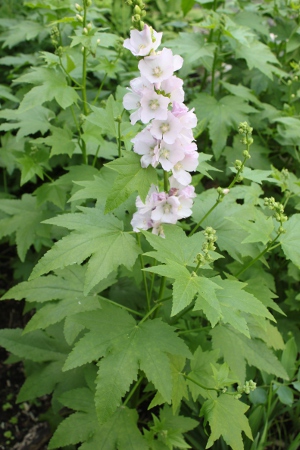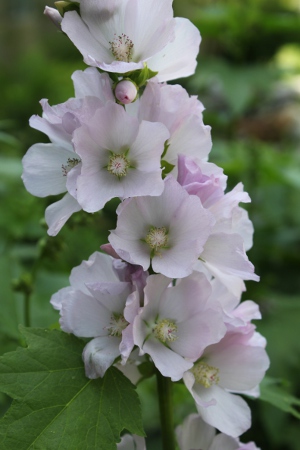 Our mountain hollyhock, native to western Canada, is as gorgeous as any other hollyhock, in my opinion. Its maple like leaves and tall spike of pale pink flowers are a beautiful addition to our pond bed, near our building's main entrance.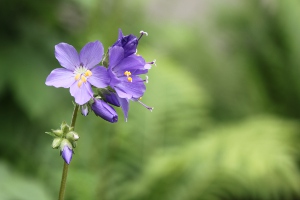 Jacob's ladder grows in our shade bed. It's flowers are atop a tall stem that grows above feathery leaves. Below you can see it with goatsbeard and columbine. If you look carefully, you'll just about see its leaves nearer the ground. Beyond, near the rocks in this image, are clumps of one of our wild onions that will later form balls of pink flowers.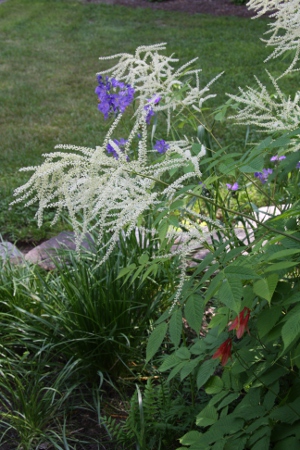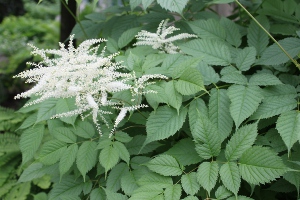 Here's the goatsbead on its own…it's just started blooming. It can get rather tall and bushy, so if you grow it, you may want it nearer the back of your garden bed.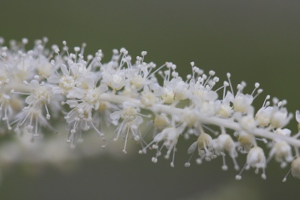 Goatsbeard flowers up close are very delicate looking…below you can see some visitors – a spider and 2 pollinating flies!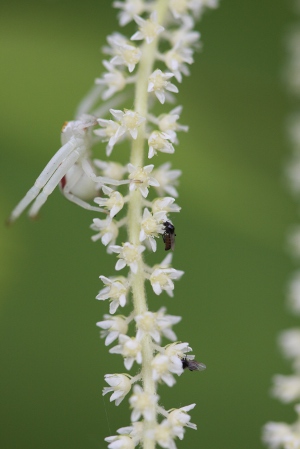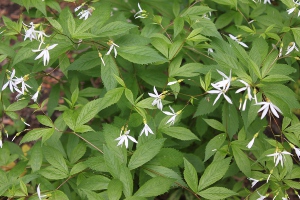 One last addition this week is bowman's root. It is also in our shade bed. It's not a showy plant but is a great filler, food for pollinators and is rather pretty when you take the time to look.
See you next week! Until then, check out other features of a wildlife-friendly garden at WildAboutGardening.org.