As a nature enthusiast and newcomer to Turtle Island, I was always eager to explore the outdoors, meet new people, and  pursue new opportunities in the green sector.
So, when I was looking for green jobs after finishing my Master's degree in Environment and Sustainability, I came across the Canadian Conservation Corps (CCC) advertisement. I did not doubt it once, and registered immediately. I was looking for an opportunity to spend more time outside and learn about nature, after one year studying online and almost two years living in quarantine because of the pandemic.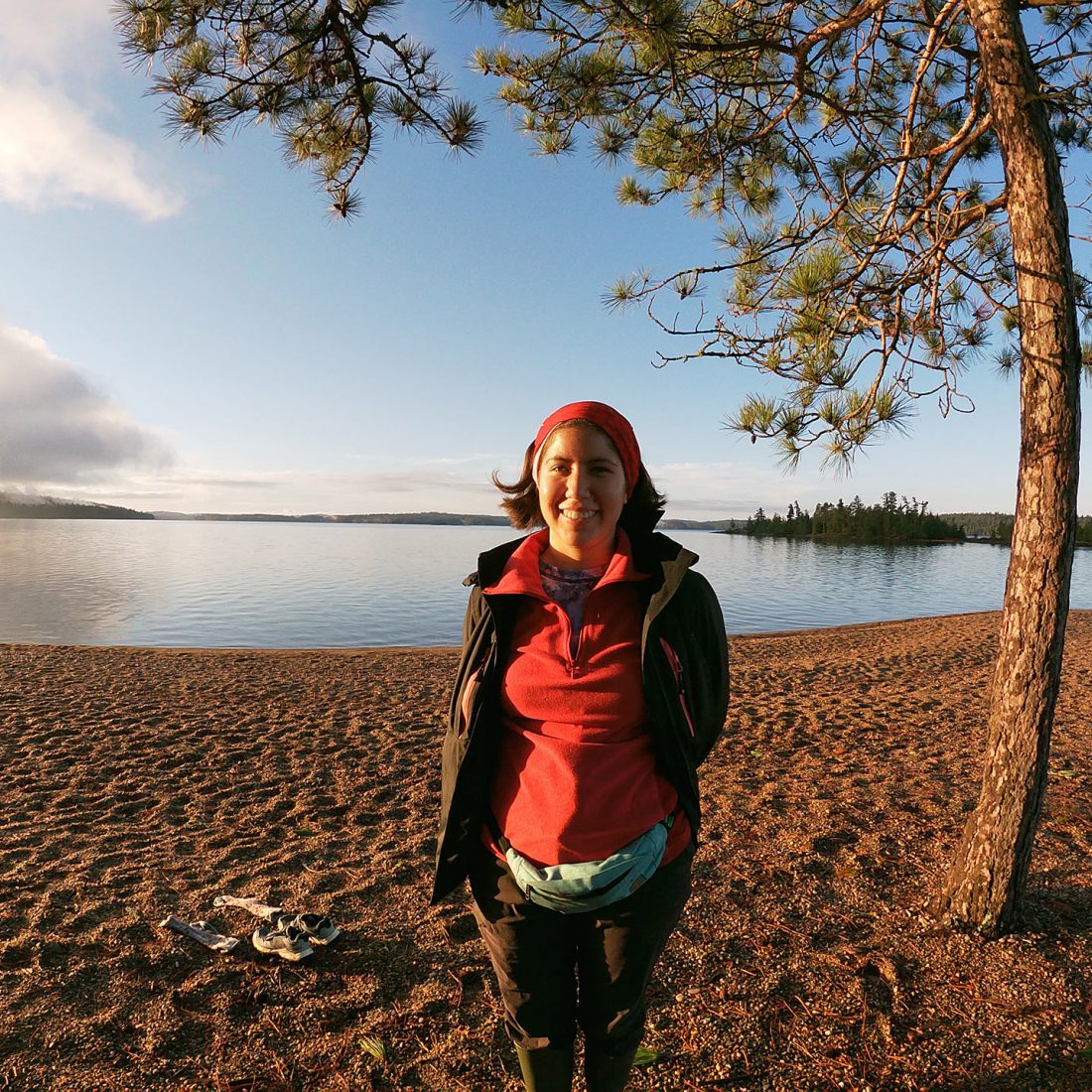 My first stage with the CCC took place in Temagami, in northern Ontario, and for the first time in my life, I was out in nature living with 13 other people and doing so many challenging activities such as setting up tents and tarps while raining, walking on rocks, bobbing in cold waters, looking for wood, and canoeing to new campsites every single day…putting myself out of my comfort zone and beyond. It was not easy, especially for someone new to this country and not used to doing these types of activities outdoors, but it was a great time to challenge myself put into practice some leadership skills, and practice resilience and flexibility.
We had two excellent instructors from the Outward-Bound organization, and one day they asked me how I was feeling and if I was satisfied with my experience so far. Coming to this wilderness trip, one of my goals was to connect to the land; to achieve that, I needed some silent moments with mother earth. It was hard for me to find that peace because most of the time, we were rushing as the days were short with so many things to get done before darkness, so I asked the instructors to incorporate some meditation time or sit spots during our day, and they happily agreed. The first time we sat on the canoes in silence, I felt overwhelmed with energy and happiness as I could observe, hear and feel the birds, the trees, the wind, and the water in a magical and profound way. That was the kind of connection I was hoping to build with nature!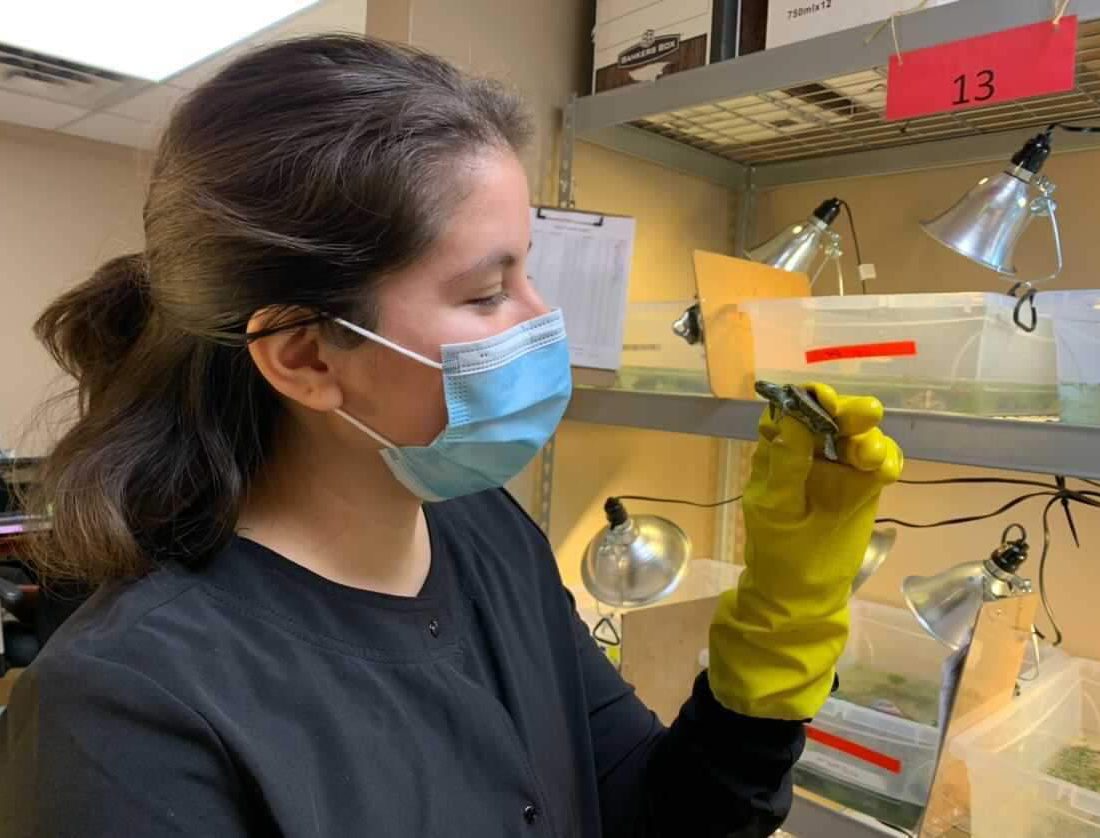 After finishing my wilderness trip, I was involved with turtle conservation at the Ontario Turtle Conservation Centre (OTCC) in Peterborough. It was my first time working with wild animals. As a volunteer at the OTCC, I was responsible for a variety of tasks, including feeding, cleaning and caring for the turtles. I also supported educational programs, which aim to teach visitors about the different species of turtles in Ontario, their habitats, and threats. I learned a lot about the feeding habits of each species of turtle, how to prepare their food, and how to clean their tanks and provide them with a comfortable and safe environment. These activities not only helped with their rehabilitation but also deepened my connection to them.
My experience at the OTCC inspired me to develop a project that involved engaging with the community in turtle conservation for my third and last stage as part of the CCC (Community Service Project) program. I learned a lot about these animals that I wanted to give back and share my knowledge with others, helping to raise awareness of the challenges that turtles face and inspiring people to take action. As a result, I organized one turtle webinar and three educational outdoor events where I taught people about the different species of turtles in Ontario, their habitats, threats, provided tips on how people can help protect turtles by reducing their speed while driving on roads that cross wetlands or by avoiding the use of single-use plastics that can end up in turtle habitats. We also had the opportunity to build nest protectors and release turtles into the wild.
My experience with the CCC was an enriching one, as I spent 14 days living in nature, built a profound connection to the land, and became passionate about turtles. I have learned that we are stronger than we think and that we need to reconnect with mother nature. I feel thankful for this life-changing experience, which made me more resilient, confident and proud of myself! But it would not have been the same without the help of my friends and the power of nature taking care of us.
About the Author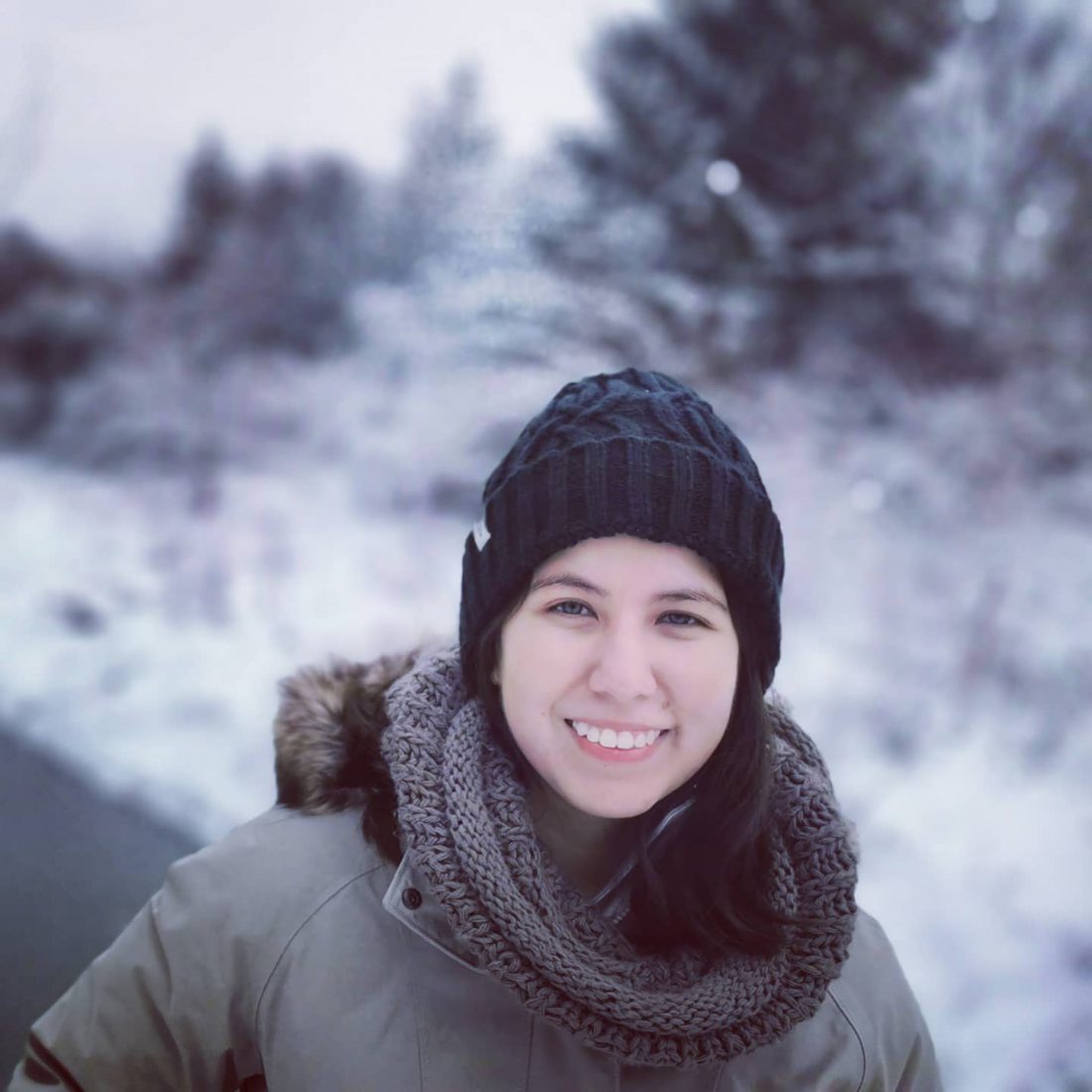 Rosa Tejada is originally from Lima, Peru, and is currently living in Vaughan. She completed a Master's degree in Environment and Sustainability at Western University. She is working as an Education Coordinator at the Toronto and Region Conservation Authority (TRCA).