My journey with the Canadian Conservation Corps (CCC) has had no shortage of opportunities and unexpected experiences.
I am so grateful!
This September, I had the opportunity to assist with the co-facilitation of phase one training of group five, better known as The Mountain GOATs.
Bonding During Service
The team had the chance to give back by painting the facility where we were staying, including the outhouse and the deck surrounding the main building. This was a great opportunity for some true teamwork and bonding while helping out the Girl Guides camp.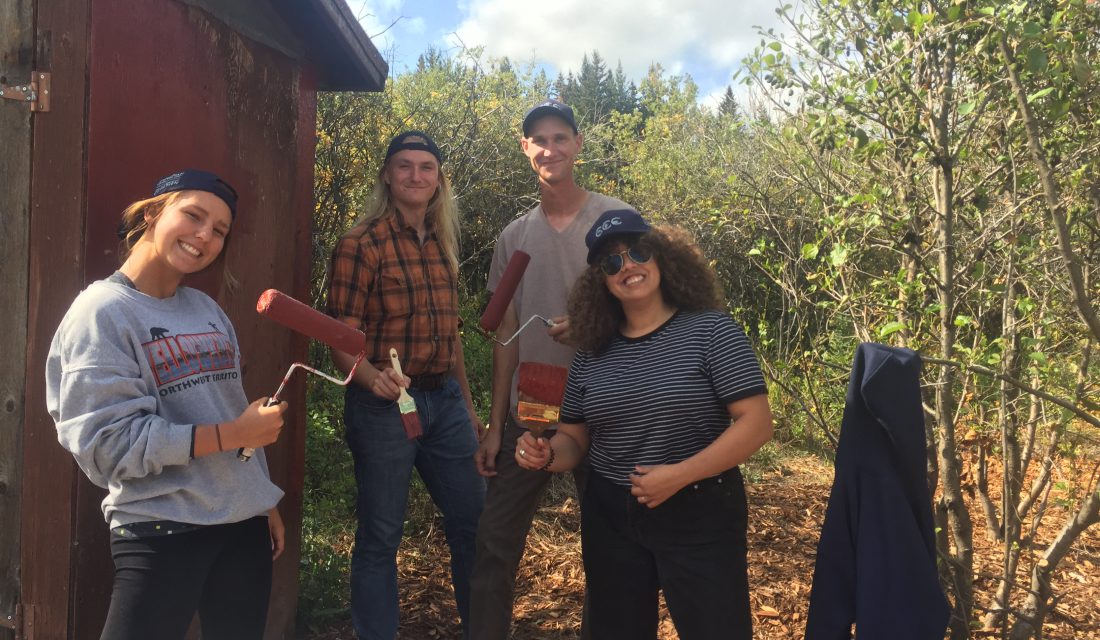 It was really cool to learn new perspectives and skills surrounding the team building and leadership activities through a facilitation role. I gained a whole new appreciation for how diverse groups and individuals approach different scenarios, challenges and decisions. The most interesting part of my experience was seeing first-hand how the Mountain GOATs were developing their team dynamics and individual presence in the group.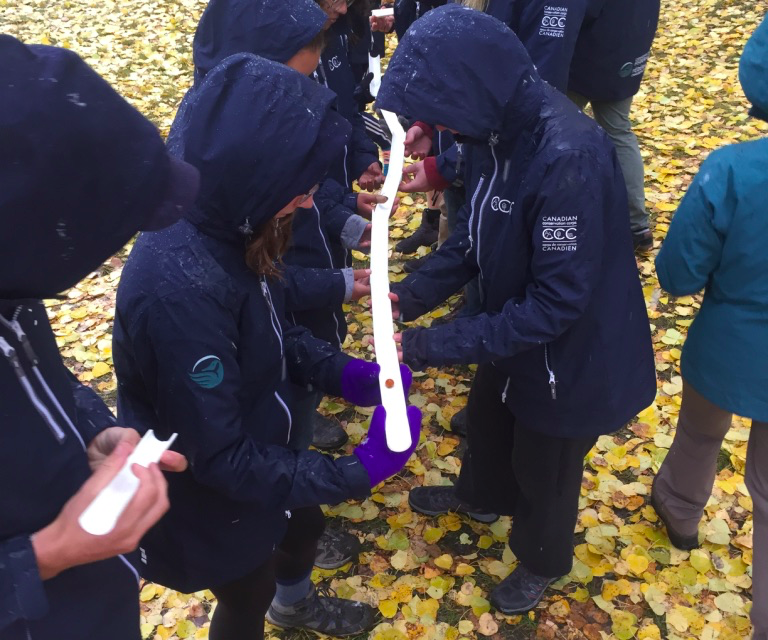 It's truly remarkable how young Canadians from across the country with all sorts of backgrounds, experiences, and representation can fuse such a strong bond in such a small time. I guess it goes to show you that a common passion for the outdoors and conservation can bind any group no matter where you come from or who you are.
Big Brother Jeremy
It was such a privilege to meet and get to know everyone from the Mountain GOATs. I was unofficially named Big Brother Jeremy as I came to get to know the Mountain GOATs more as the weeks went on. A moment that stood out for me was when we picked up the Mountain GOATs from their expedition.
The Outward Bound leaders greeted me with "You must be Jeremy!" Not having met them previously, they came to learn who I was as the Mountain GOATs shared stories from week one.  This was a heart-warming moment as I learned that my presence and insight had already left a huge, positive impact on this group. I really feel like an honorary Mountain GOAT family member. I left this experience with 12 new friends from across the country and I truly hope our paths cross in the future.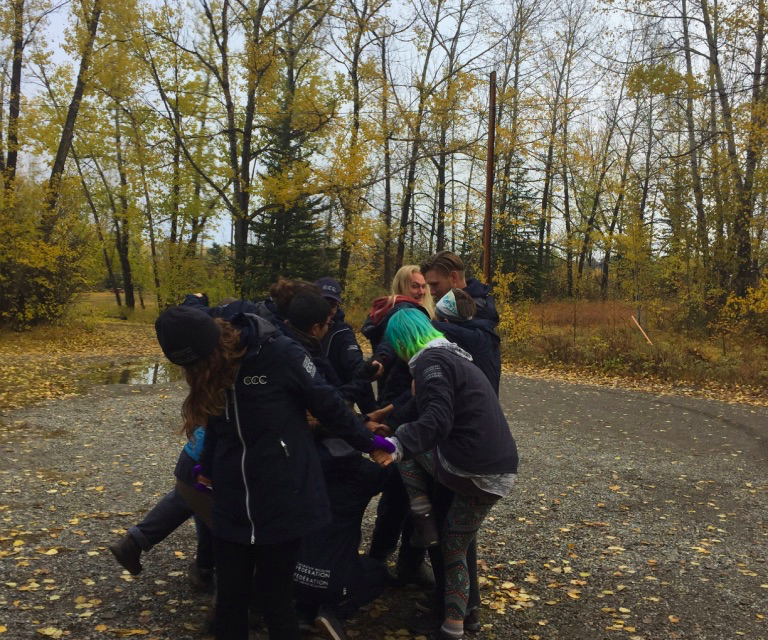 I am sending all kinds of good vibes to each of the Mountain GOATs as they embark on their phase two placements across Canada.  I look forward to following their journeys and wish them the best along the way.
The Canadian Conservation Corps Believes in Young Canadians
It's crazy to see this program expand.  I am so thankful to be part of the CCC program because it invests and believes in young Canadians to build a better Canada. It is such an honour to have met and gained new friends from different groups.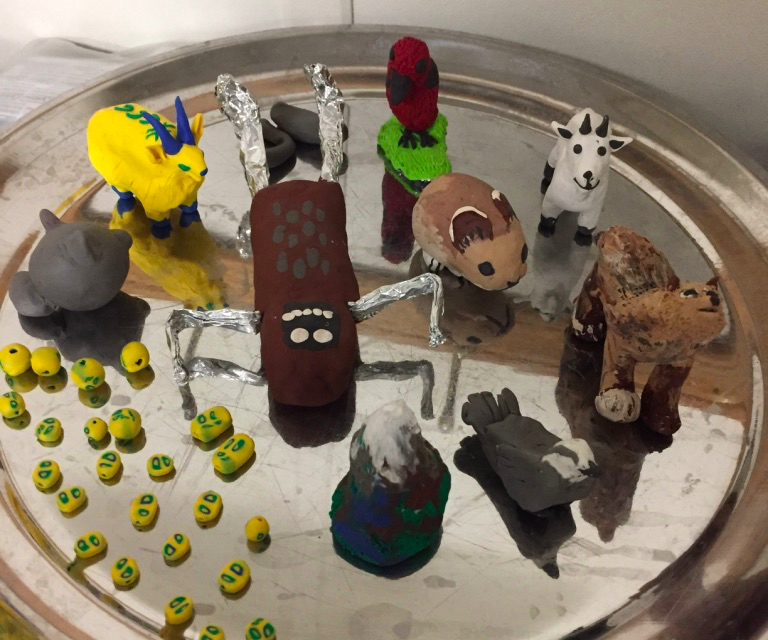 I'm looking forward to seeing this program grow and embarking on new experiences with my new role in phase 3 and as a CCC alumni. CCC is a true family affair.
The opinions expressed are those of the participant and do not necessarily reflect the views of the Canadian Wildlife Federation.