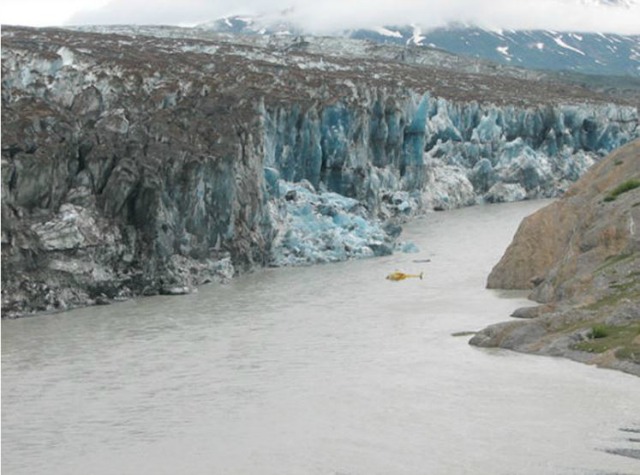 The Yukon's Alsek River is found in Kluane National Park Reserve. With features including mountains, glaciers, valleys, bare rock and undisturbed wilderness this river and its surroundings offer breathtaking landscapes everywhere you look.
Featuring:
The Fisher and Lowell Glaciers, two of the longest and largest glaciers in the world
The Alsek dunes
Large mammals including grizzly bears, black bears, lynx, wolves, wolverines, moose and Dall's sheep
Over 170 bird species  including peregrine falcons, bald eagles and golden eagles
Plant species that aren't found anywhere else in the Yukon
Huge waves, swift currents, cold water temperatures and dangerous rapids which make for extremely dangerous kayaking and rafting – in fact anyone who is thinking about this excursion must first contact the park warden service
While I would love to visit this River and take in some of it's spectacular views, I'll leave the water navigation to others!