Make Rain Barrels a Fun Feature of Your Garden — Not an Ugly Tool to Hide!
With weather becoming highly changeable in recent years, it's a good idea to be prepared for just about anything. Sure we can get sopping wet weather, but we can also get dry spells too. And those dry spells can last longer or happen more frequently nowadays. Keep your plants watered and save on water bills or wells by adding a rain barrel to your garden. The benefits are many — the least of which is no longer having to haul, drag and then recoil a hose pipe!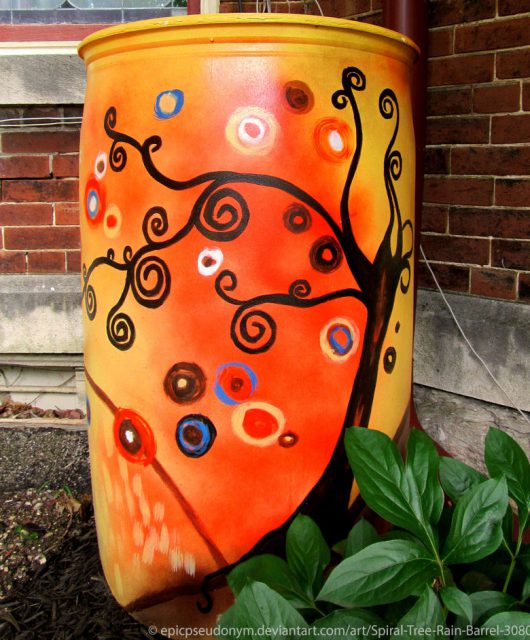 Set up the rain barrel by the house under the downspout that channels water from the eaves-trough. You can also add a rain barrel  if you have a larger garden with a shed. Read here for helpful tips in setting one up.
But don't be turned off if the conventional plastic models don't suit your style! There are new shopping options plus many ways to turn a potential eyesore into an attractive or funky element in any garden.
Cover Up
While there is nothing wrong with the plastic barrel look — especially when creatively surrounded by plants with texture and colour — you still might want to dress it up as with these covering ideas.
Vintage Charm
If you like the wood theme, consider reusing an old wine barrel. It's a classic look that blends in beautifully with most any garden.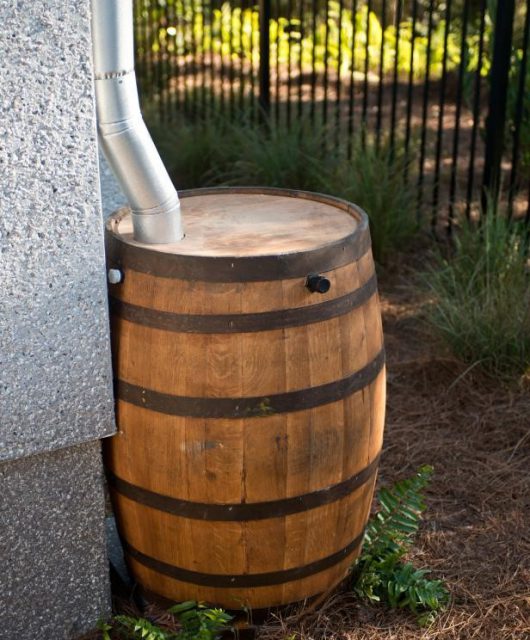 Painted Barrels
If you have an artistic side or want to give your kids a place to express themselves then check these out for inspiration!
New Styles
There are now more options when buying a rain barrel, from styled plastic to ceramic that also allow for plants grown at the top.
Whatever the garden or location, a rain barrel can be a fun, attractive addition to your space, and a great step toward making your garden wildlife-friendly!