Pre-COVID-19, Brookfield High School in Ottawa, Ontario started an Eco club.
We are the Eco Team, 'For the Love of Green', and our mascot is Eeko the Turtle.  One of our first and most unique projects to date was certifying our courtyard as a wildlife-friendly habitat with the Canadian Wildlife Federation.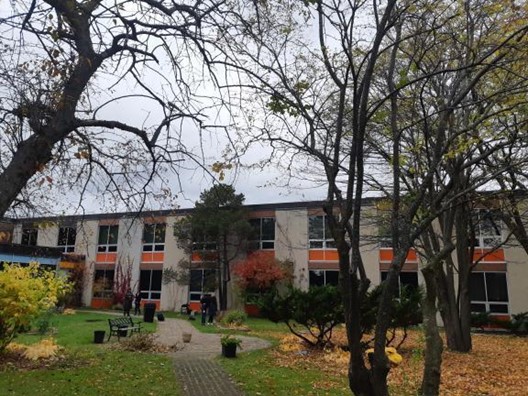 In order to do this, an intrepid group of ten high school students traipsed around the space identifying native and ornamental plants using an app.  We planted milkweed seeds obtained from the neighbourhood Eco club, and learned about which fruits and seeds could feed our local wildlife. We designed and built a colourful bird bath and insect bath out of recycled materials, and sketched out the courtyard dimensions. We took pictures of the nests, the animals and the plants living in our space.  During the process, many staff and students came out to ask us what the heck we were doing!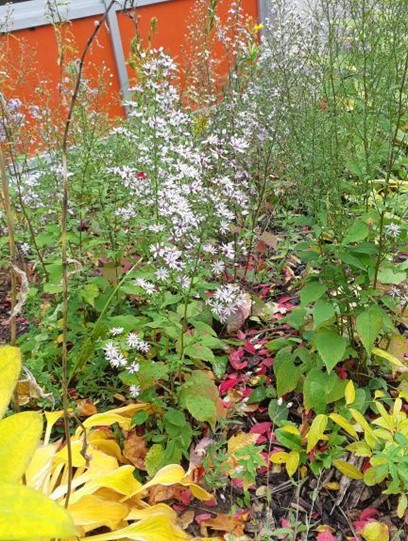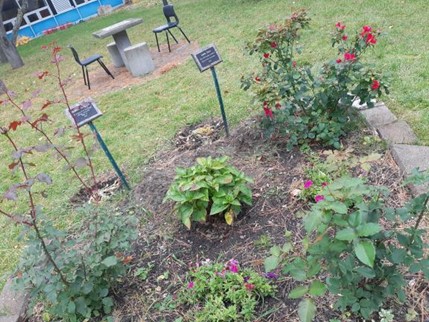 The courtyard is a special place. At more than 6,000 square feet, it's where students sit and play chess at lunch, or grow herbs and vegetables in the garden. It's where grad pictures are taken, and daydreamers gaze out to watch birds, bees and butterflies during class. It is where we pick apples, and hold outdoor classes. It's where the family of ducks roam in and out of our school in the spring via a corridor between the main and courtyard doors.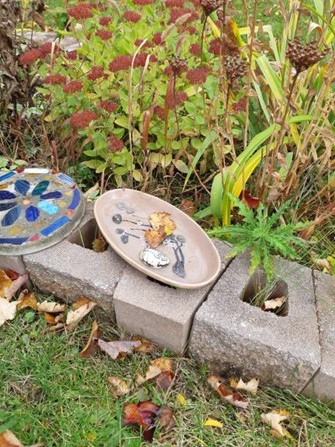 By officially certifying our space, students feel proud, and they are encouraged to interact within it. Many of our youths spend most of their time indoors, so by fostering our courtyard it ensures all of our students have a beautiful, calming place to get lost in. This habitat teaches our next generation to love and to care for our fellow species, for it is in loving something that we strive to protect it.  And there are so many opportunities to grow!  Future goals include adding in a vermiculture compost by teaming up with an Ottawa artisan, and connecting with the local harvesting group to add our apple trees to an interactive map. This would invite the greater community to become a part of our little haven.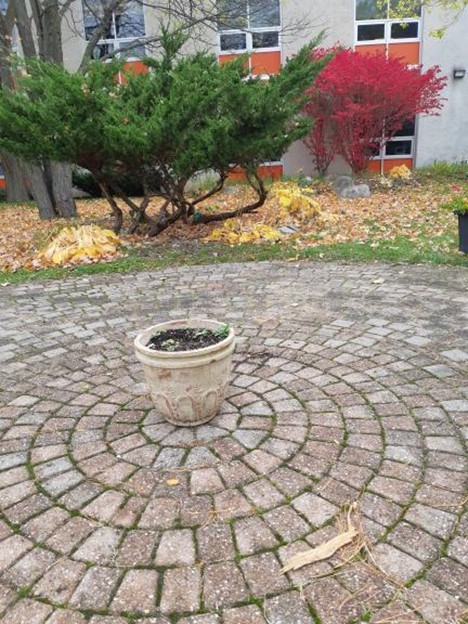 All in all, we are really happy we certified with the CWF, and we proudly affix our certificate to our courtyard entrance.