The past two years have seen an explosion in the number of people  heading outdoors for recreation, fitness, entertainment and socializing.
Indeed, rush outdoors felt like a matter of survival, an escape from floating viruses, uncertainty
and the stress.
Across the country, we were out walking, hiking, paddling, cycling, picnicking, birding, just being outdoors. For many it was a chance to rediscover former passions; for others it became about embracing new pastimes. Citizen science websites like iNaturalist.ca saw huge jumps in entries, and ornithological groups saw record numbers of bird-sighting submissions. Being in nature was for many of us one of the few bright spots in the dreary and deflating reality of life during a pandemic.
As Canadians headed outdoors in extraordinary numbers, we were taking our cameras along. We know this because total submissions to CWF's monthly and annual photo contests are at their highest in its 15-year history. This year there were nearly 7,000 total submissions.
That is a lot of images. A lot of fantastic images. So many that we decided to devote the entire issue to bringing some of them to you. It is a celebration of nature to be sure, and of the greatness of the great outdoors. It is also a celebration of how being in nature helped us cope. Most of all, it is a celebration of the creativity, energy and commitment of our readers from coast to coast to coast — and the wonderful photos they created.
Congratulations to our award winners for your exceptional images… and thanks to all of you who submitted entries.
Grand Prize
Canadian Landscape
Connecting With Nature
Finding Flora
Focus on Fauna
Urban Interaction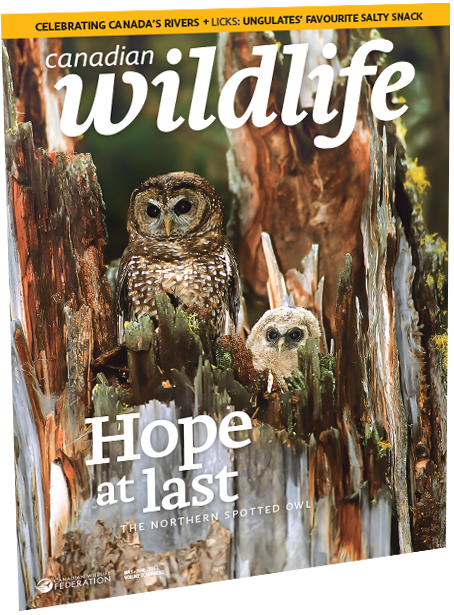 Reprinted from Canadian Wildlife magazine. Get more information or subscribe now! Now on newsstands! Or, get your digital edition today!