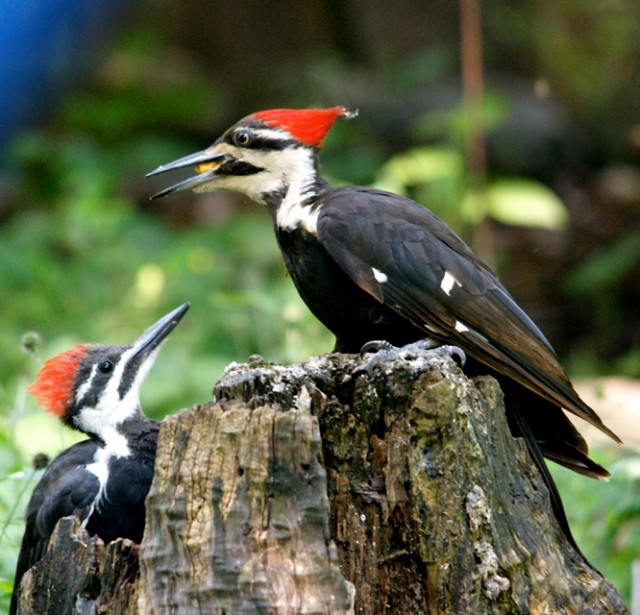 [PHOTO: JENNIFER HOWARD, CWF SUPPORTER]
Thanks to the mature hardwood trees that remain around CWF headquarters in Kanata, Ontario, we have a variety of birds that come to feed and live. One is the huge pileated woodpecker – Canada's largest woodpecker!
I hadn't seen or heard them in the trees that surround our parking lot since the early autumn, but Aaron Kylie, CWF Publications Manager, caught site of one on Friday. I could tell he was impressed by its size, as are most people that see this impressive insect eater. They average 17 to 18 inches long (43 – 45 cm) – a whole lot larger than its cousins which are anywhere from 6 to 9 inches (15 – 22 cm), although the northern flicker comes closer at 13 inches (33 cm). Their vocalizations are loud, as is their drumming which can be heard from far away and their holes are a vertical rounded rectangle.
Help support these remarkable birds by keeping mature trees on your property – even dead or dying ones called 'snags'. Follow these links to learn how to recognize pileated woodpecker holes, attract them to your area, how to keep snags safe and other neat stuff.