Last Wednesday, CWF's Turtle Team set out in search of Blanding's Turtles. Our goal? To expand the amount of protected wetland habitat within the Ottawa area.
With a number of potential sites lined up, turtle project lead, David Seburn, led the small team to the outer city limits to survey a promising wetland. While there are reported Blanding's Turtle occurrences in and around Ottawa, many areas of suitable habitat lack any records of this threatened species.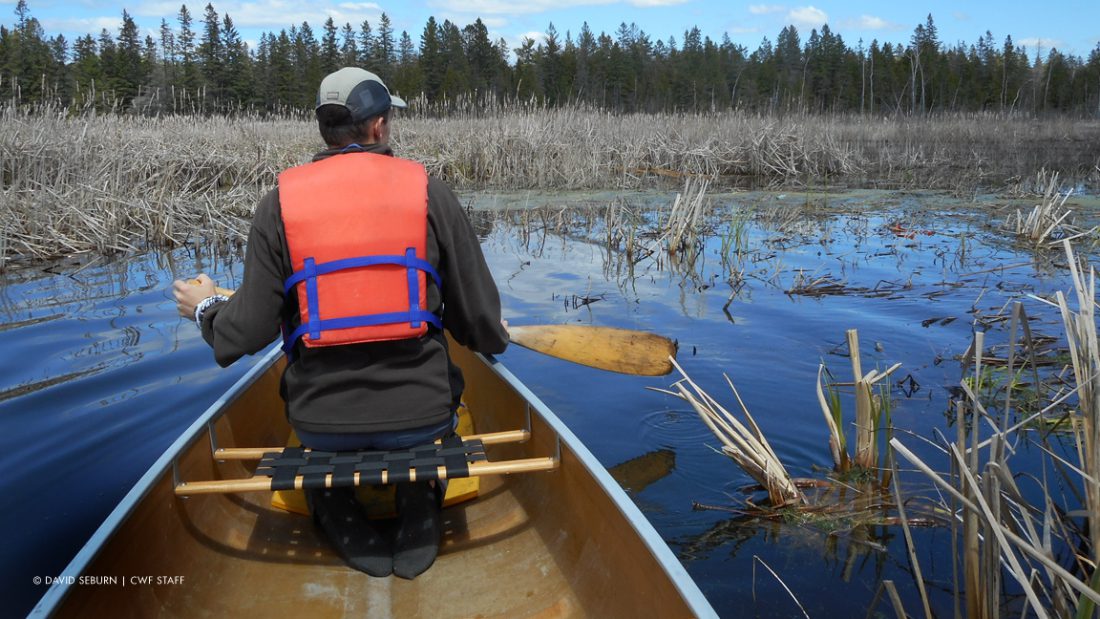 Blanding's Turtles can be hard to find, but the benefits of locating one are well worth the effort. A new Blanding's occurrence means that all wetlands within the surrounding two kilometers are protected from any land development or activities that may degrade the habitat. By stringing together multiple sightings we can join large areas of protected habitat together, which helps to protect our at risk species.
Keeping these benefits in mind, the team set out with high hopes. Recent sightings in the surrounding area meant it was very likely there would be Blanding's in our search area too. We just had to find them…
After a few hours of paddling, our determination undiminished, we came upon some Painted Turtles basking in the sun. Using binoculars to scan the nearby shoreline and floating logs, we observed more than 20 Painted Turtles, a Snapping Turtle, and a Northern Water Snake, but no Blanding's Turtles.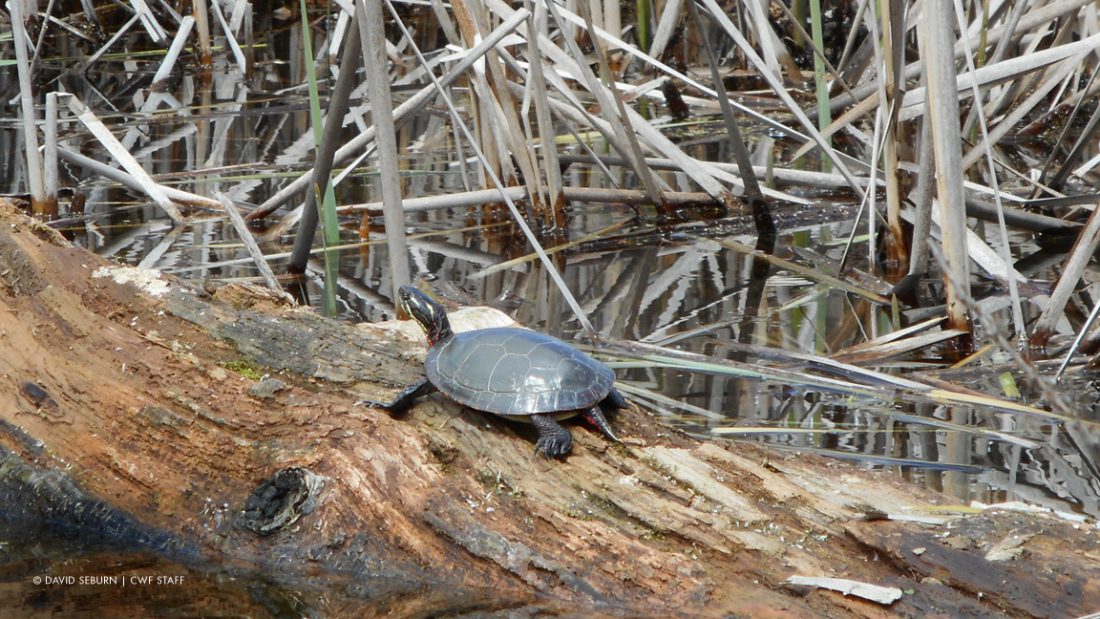 Paddling deeper into the wetlands we soon came across a beaver dam. Deciding to cross, we found ourselves in a small, secluded bay. Our excitement rose when we saw multiple downed logs playing host to a horde of basking turtles. They were still a bit too far away to positively identify, so we crept forward in near silence, trying not to startle the wary creatures. Moments later, we were able to make out the distinctive bright-yellow throat of not one, but two mature Blanding's Turtles!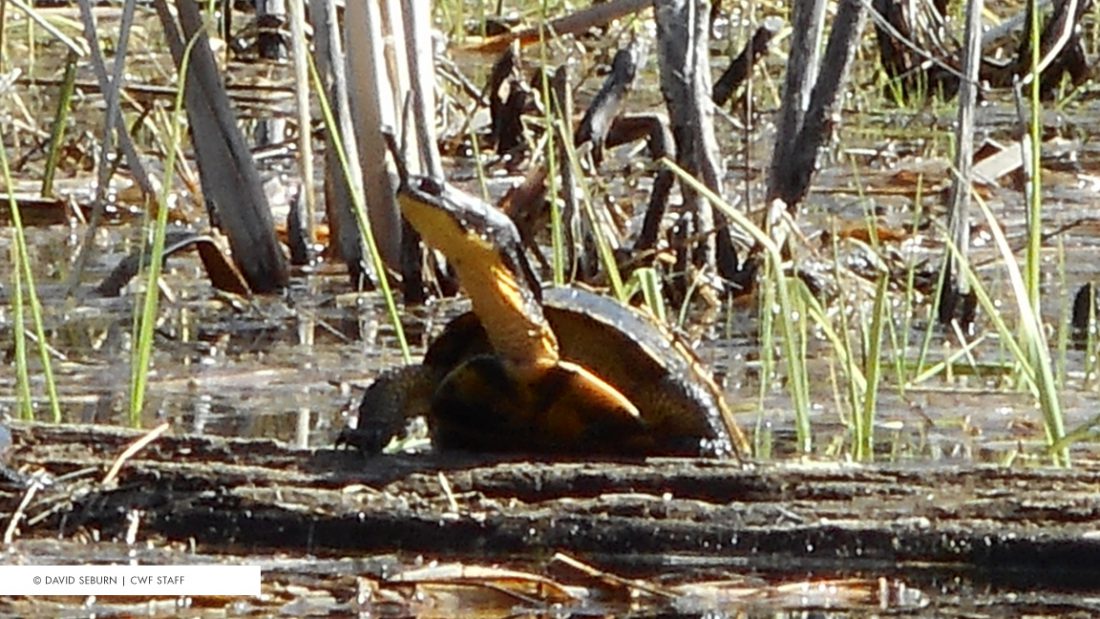 After a quick series of pictures to confirm the observation, some extensive note taking, and recording our location with a GPS, we happily let the turtles be and started to work our way back through the wetlands.
We could not have asked for a better result during our first turtle search of the season. Here's hoping that this was one of many successful outings to come!
Author
Brandon Holden is a Turtle Field Technician at the Canadian Wildlife Federation. Brandon completed his degree with the University of Guelph and is currently in the process of earning his second diploma from Fleming College, focusing on ecosystem management, with a special interest in both species at risk and invasive species.