Thirty-two of Ontario's economically essential crops rely on pollinators such as bees, flower flies and flies.
As the summer begins to wind down, and my co-op placement comes to an end, I wanted to share my experience helping out with pollinator research in Norfolk County, Ontario with the Canadian Wildlife Federation.
In the Field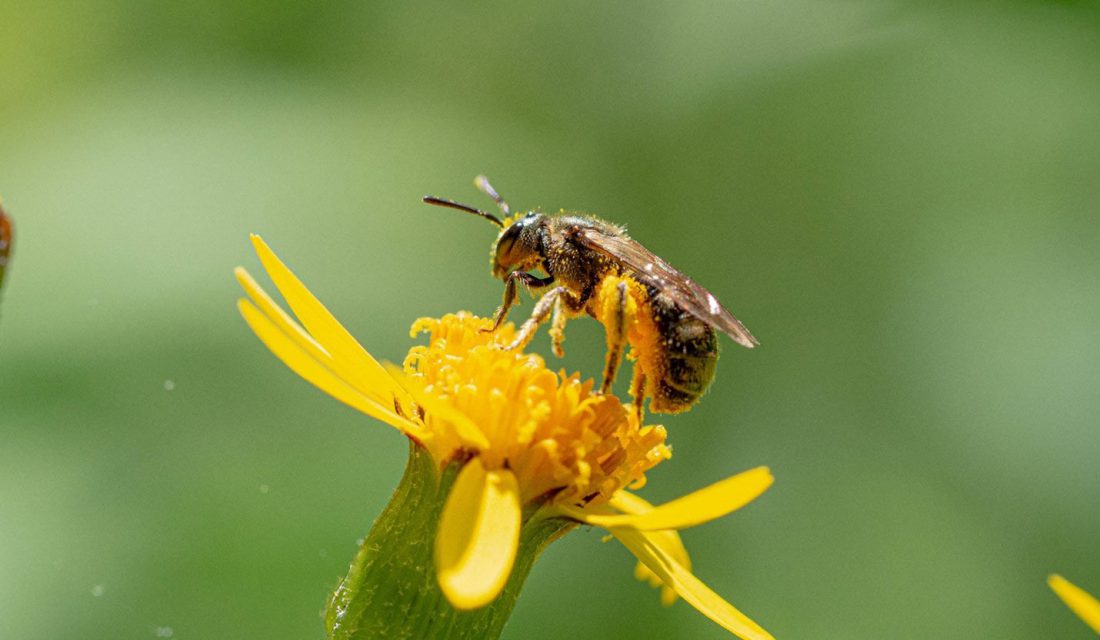 Norfolk County is a rural municipality on the north shore of Lake Erie in southwestern Ontario, approximately two hours southwest of Toronto. This now-agricultural landscape is unique to other counties in southwestern Ontario, in that 25 per cent of its total landscape is forest cover. Norfolk's Carolinian forests support some of the highest ecological diversity of animals plants and natural habitats in Canada. Overall, Norfolk represents less than one per cent of Canada's surface area, and is home to over 45 rare plants and animals on provincial, federal and global scales.
Did you know that there are over 420 native bee species in Ontario alone?
It's no surprise that with all the biodiversity in the region, habitat conservation is crucial. Samm Reynolds, a graduate student working in this field, worries about our level of understanding on this. She notes that farmers are considering removing hedgerows and forests because they shade crops and could make room for crops. Samm also worries that we don't have a lot of science understanding of what affects that could have on native pollinators.
Pollinator Diversity
The Canadian Wildlife Federation, the University of Guelph and Agriculture and Agri-Food Canada are collaborating to research pollinator diversity and abundance on three different habitat types on 16 farms across Norfolk and neighbouring Elgin County. I'm spending the summer as a field assistant, supporting Samm, who is conducting field work for her Master's degree.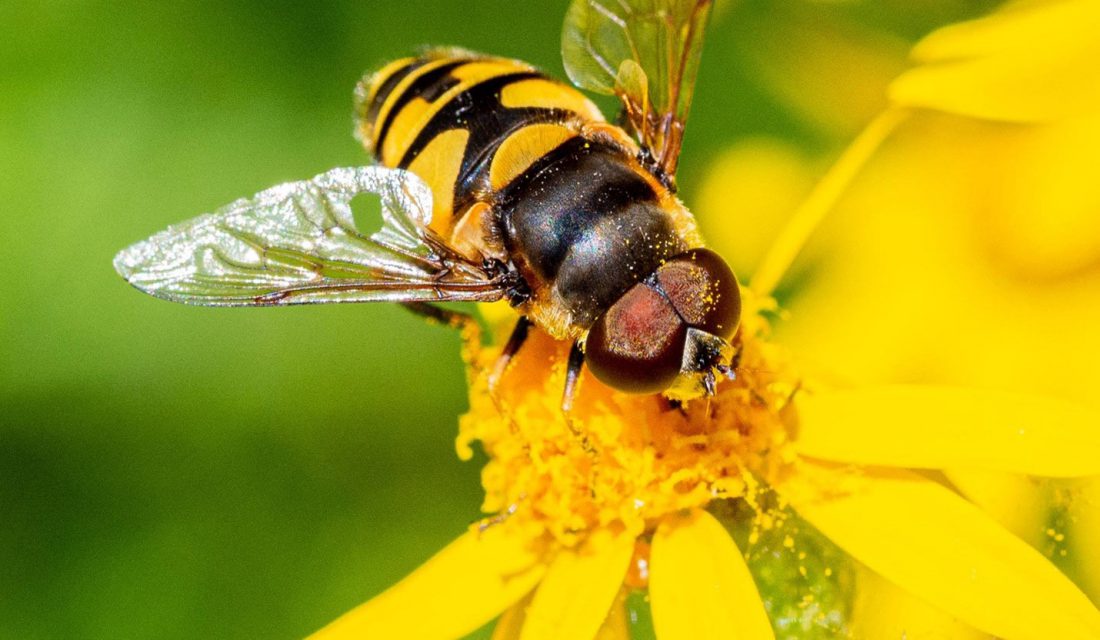 The main pollinators we're interested in are bees and flower flies. To monitor these insects, we set up three malaise traps on each farm by a field margin, a hedgerow and a forest. Malaise traps are visually similar to tents. On the bottom of the traps, there are openings where insects fly into a large central wall, guiding the insects upward toward a bottle filled with a 95 per cent ethanol solution and euthanizing them.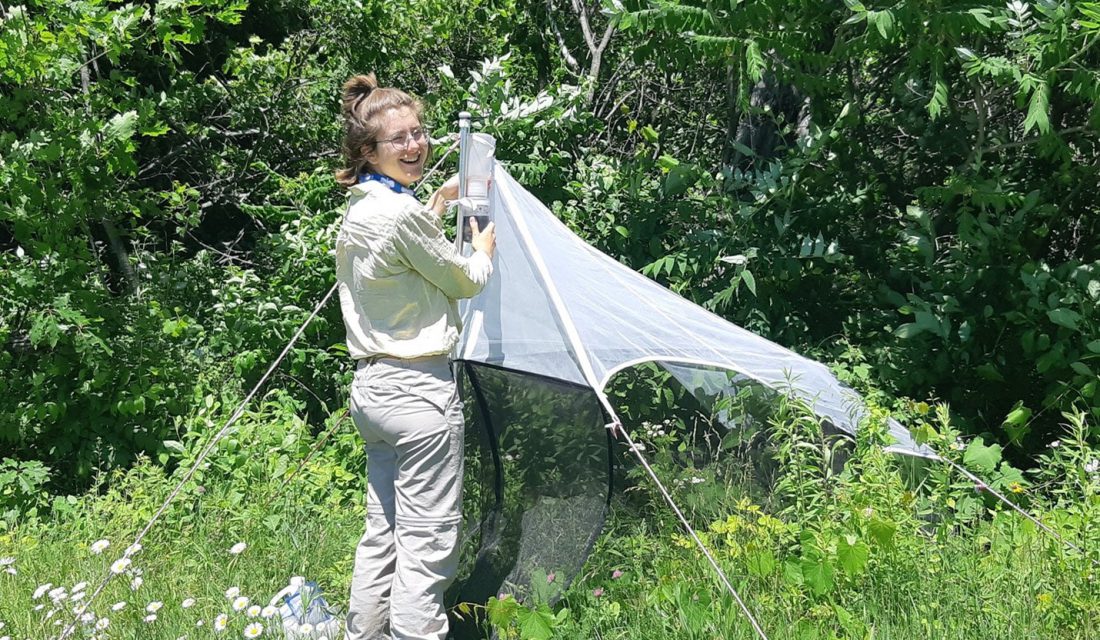 After collection we sort our samples. For the purposes of Samm's research, we sort out bees and flower flies. Most bees that we collect are native bees.
In our traps, we capture a lot of by-catch. Samm is very passionate about finding a purpose and a home for the insects that she's not researching so we also sort out 12 families of flies for the Canadian National Collection of Insects, Arachnids and Nematodes and rove beetles for another researcher.
This entire process has been very fascinating to me. This project has expanded my understanding about the value of habitat diversity, pollinator diversity and the different ways that everyone can help promote native bees. Promoting native bee and pollinators awareness, as well as managing invasive plant species and promoting native plants is an amazing place to start.
Learn more about the Canadian Wildlife Federation's work with Agriculture & Habitats.