Do you see interesting wildlife at home or in nature?
Have you ever encountered a plant or animal that you are curious about but couldn't identify? If you wish to be part of a Canadian community to learn about nature and share your discoveries, iNaturalist Canada is perfect for you!
Almost 50,000 people have signed up for iNaturalist Canada and submitted over 1.6 million observations of Canadian plants and animals – this has led to observations of over 21,000 species in Canada!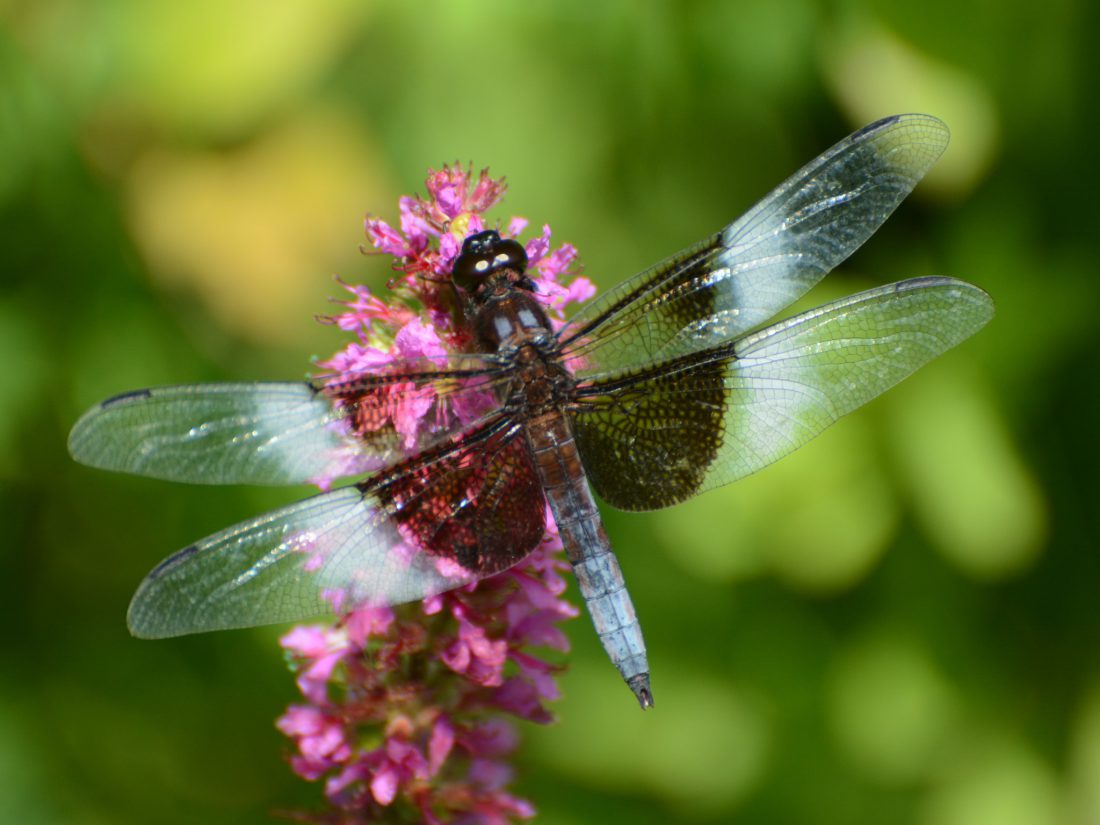 iNaturalist provides a place where Canadians can record and share what they see in nature, in their garden or even in a grocery store parking lot! Your sightings can help scientists and resource managers understand where and when organisms occur. Plus, someone is usually able to help you identify what you've seen.
Your observation might even be groundbreaking! A "Canadian first" happened in Ontario when someone took a photo of a crayfish and identified it as a common species of crayfish in the area. But a researcher who saw the observation was astounded to find it was actually a different species of crayfish – the first to ever be spotted in Canada!
A Gardener's Perspective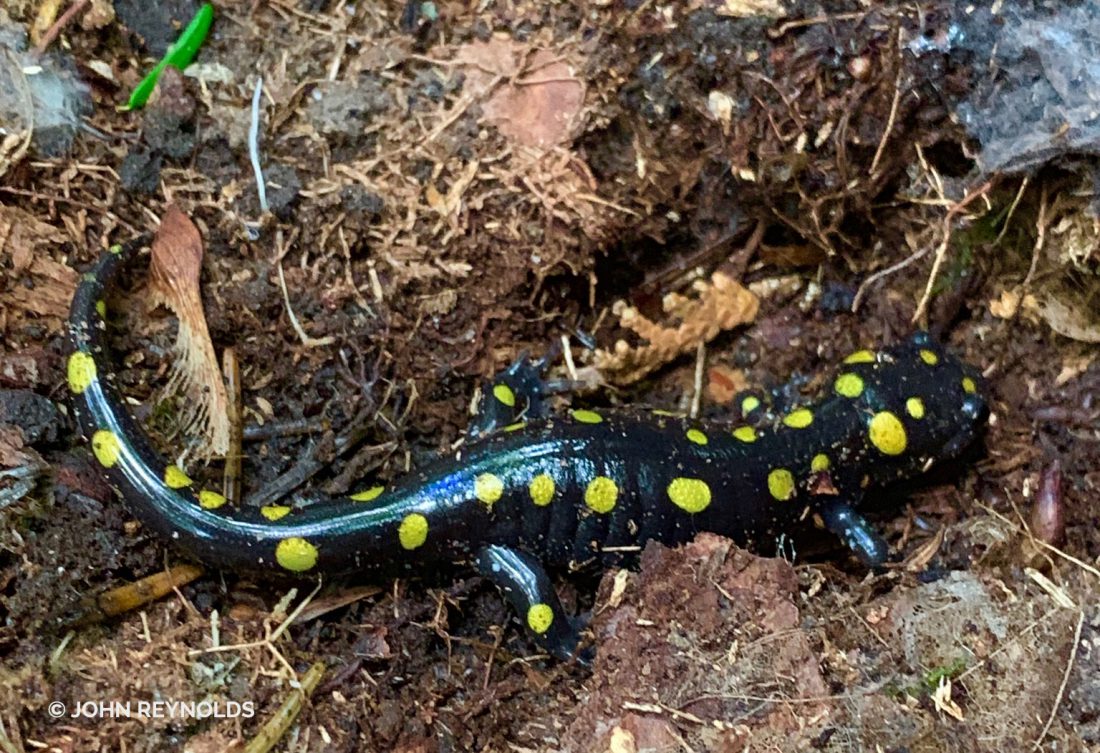 Gardeners who use iNaturalist at home can also contribute important observations. You might see a bird, an insect or even a volunteer plant that will be of benefit to both local groups and the scientific community.
You can also start or join a 'project' in your area or across Canada. For instance, the Canadian Wildlife Federation is soon launching a project for gardeners across the country to share what they see in their own corner of Canada.
On a more local note, CWF is also starting a project to feature all the species spotted in our Wildlife-friendly Demonstration Gardens surrounding our headquarters.
Of course, many of us also enjoy walking on local nature trails or going camping – in this case, you can use iNaturalist to help identify the interesting plants or animals you come across in the 'wild.'
How To Use It
Uploading an observation is simple – you can use the iNaturalist app on your smart phone or tablet, or you can take a photo with a regular camera and upload it to the iNaturalist website using your desktop computer. Either way, you will need to create an iNaturalist account to keep track of your sightings.
Using a mobile device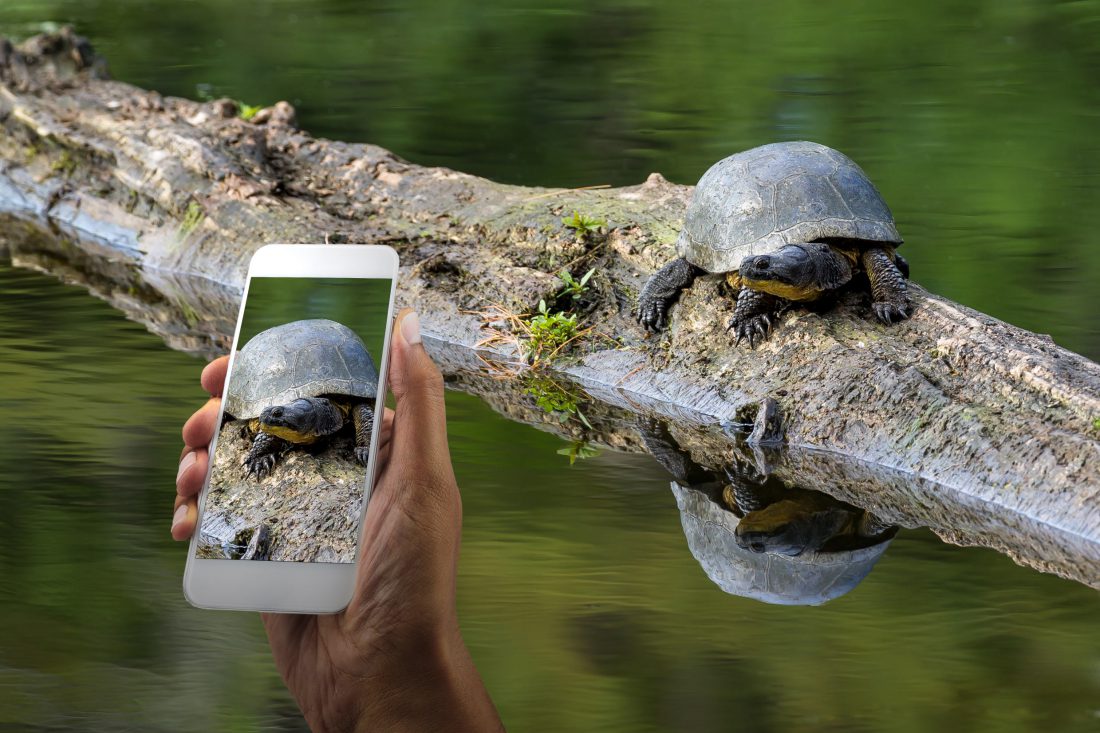 Download the iNaturalist app to your device. You do not need to have data to use the app. Make sure the "Location" settings on your device are turned on.
If you are within wifi range or have a data plan, use the iNaturalist app to snap a photo of your observation and wait for your location to be determined. Next, input what you believe to be the species of plant or animal, or choose from a list of suggestions that automatically pops up.
If you don't have wifi access or a data plan, you can still capture the observation. Take a photo within the iNaturalist app and wait for your device to determine the location. You will then see the message "waiting to upload." Once you are back in wifi range, you can finish uploading the photo and input or select the species or group of species.
Using your desktop/laptop computer and a camera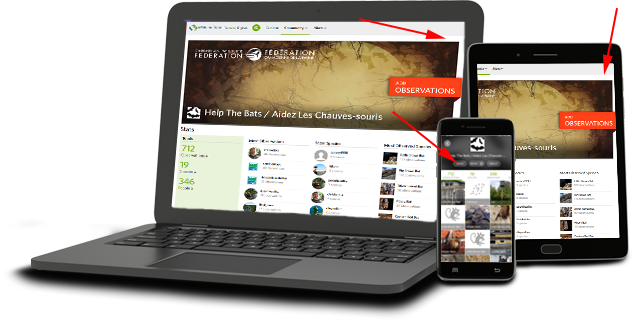 Assuming your computer is connected to wifi, log into your iNaturalist account and select "Upload." Once you upload your photo, you'll be prompted to enter the location and a possible species name. Note that you can keep the location private if you wish.
iNaturalist.ca offers plenty of resources that are more easily accessed on your computer, including a large "help" section complete with FAQs, a teacher's guide, a guide for managing projects, an illustrated "how to get started" guide and more.
You can also view photos from across the globe and join the conversations happening around them, access guides such as the "Lichens of Nova Scotia," and search by place to explore all the observations taken in a certain area. iNaturalist is a great way to learn more about the flora and fauna of your community and the places you hope to visit!
iNaturalist Canada is led by the Canadian Wildlife Federation along with Parks Canada, NatureServe Canada and the Royal Ontario Museum (ROM), in collaboration with iNaturalist.org, which is a joint initiative of the California Academy of Sciences and the National Geographic Society.