Each year I grow herbs, mainly for me but a little for wildlife, too.
For my part, I enjoy their fragrance when rubbing leaves between my fingers. I enjoy seeing their varied colours and textures on the deck and in the garden beds. And, of course, I enjoy tasting their lovely flavours.
There is something so satisfying about making a meal and simply popping outside to pick fresh basil for a pizza, parsley for a salad or lemon thyme for tea. I also like to dry my own herbs so I have lovely vibrant green herbs in my jars during the winter rather than the brownish herbs you often find in stores.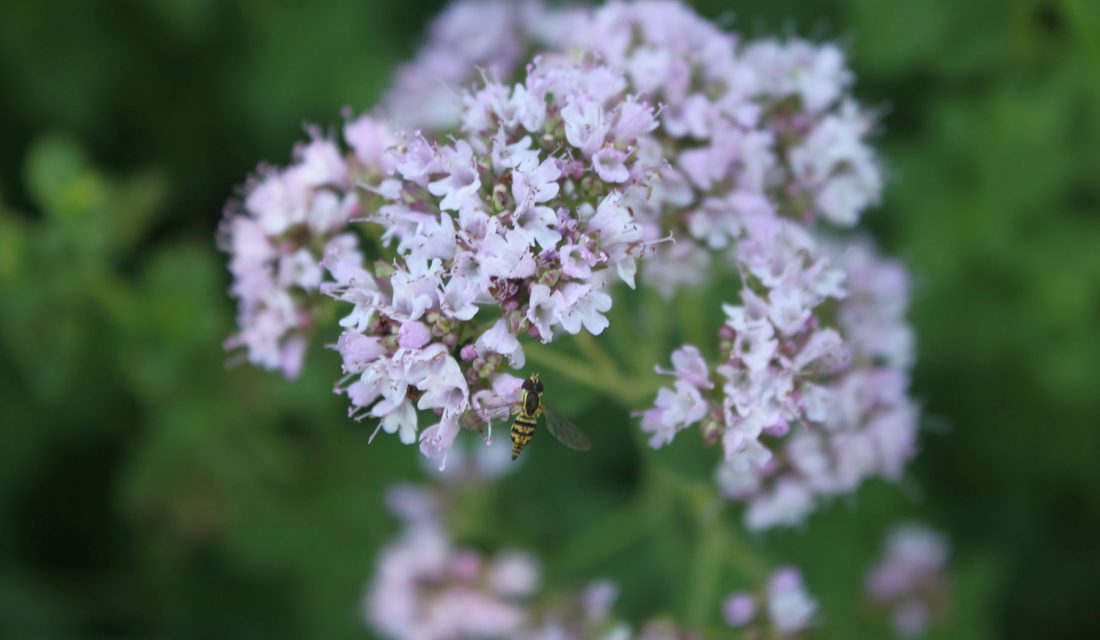 But I also get satisfaction when I leave some stems to go to flower as I know their tiny blooms are useful for loads of pollinators. From flower flies to little blue bees, they all come and work busily amongst my flowers.
I have a large oregano patch that has prolific clusters of pinky purple flowers that always seems to be full of insects. I tend to leave most of the patch alone, harvesting only a section of it for myself. But even a small pot of basil with a few flowers can help our insect allies.
The Caterpillar Connection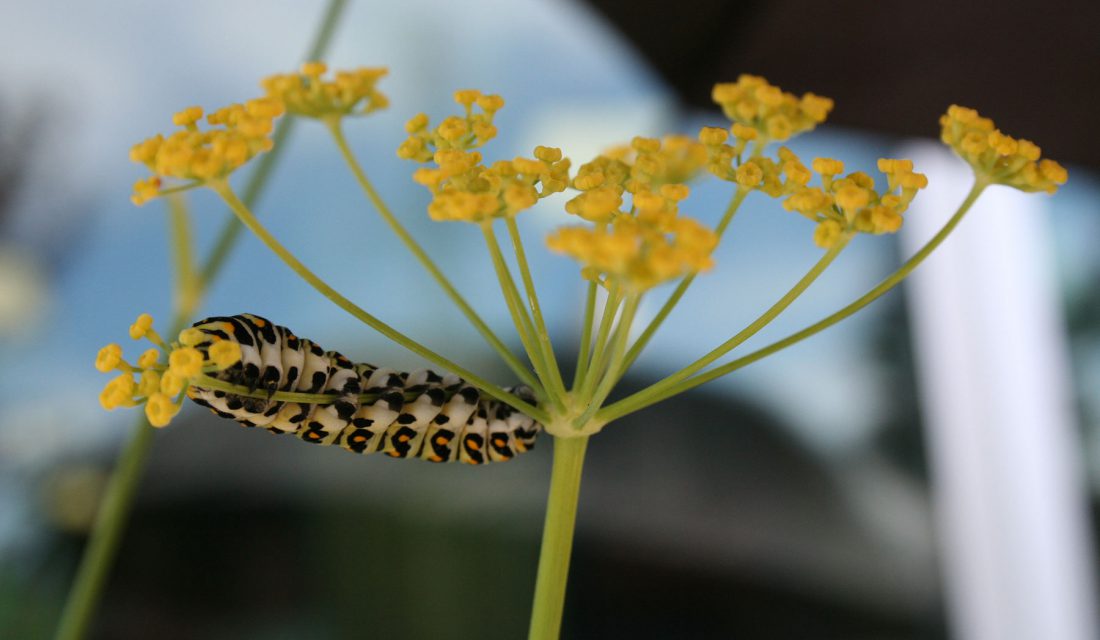 Then there are plants like dill, fennel and parsley that are not only useful for their flowers but Black Swallowtail caterpillars enjoy the leaves as much as we do. If you are willing to share your plant then you will likely get to enjoy the experience of young caterpillars growing and then the final stage of a magnificent butterfly to grace your garden, even if it is only for a short time.
In this case, if you are concerned about not having any leaves for yourself, you can grow or buy extra plants or start a second crop a few weeks after you planted the first. If you are buying plants, you can always keep a few plants in a screened in area if you have one.
Of course, it's best if you have lots of nectar plants for the adult butterflies to enjoy. Include annuals such as zinnias and calendula or perennials like milkweeds, Echinaceas, Monardas (Wild Bergamot and Bee Balm) and Joe-pye Weeds.
Growing Herbs
Growing herbs can be quite simple as most are happy with a big enough pot in full sun. Be sure to water daily, especially for plants like Basil and those in smaller pots that dry out more easily. Some will like fertilizing so add a bit of compost to your soil mix when planting.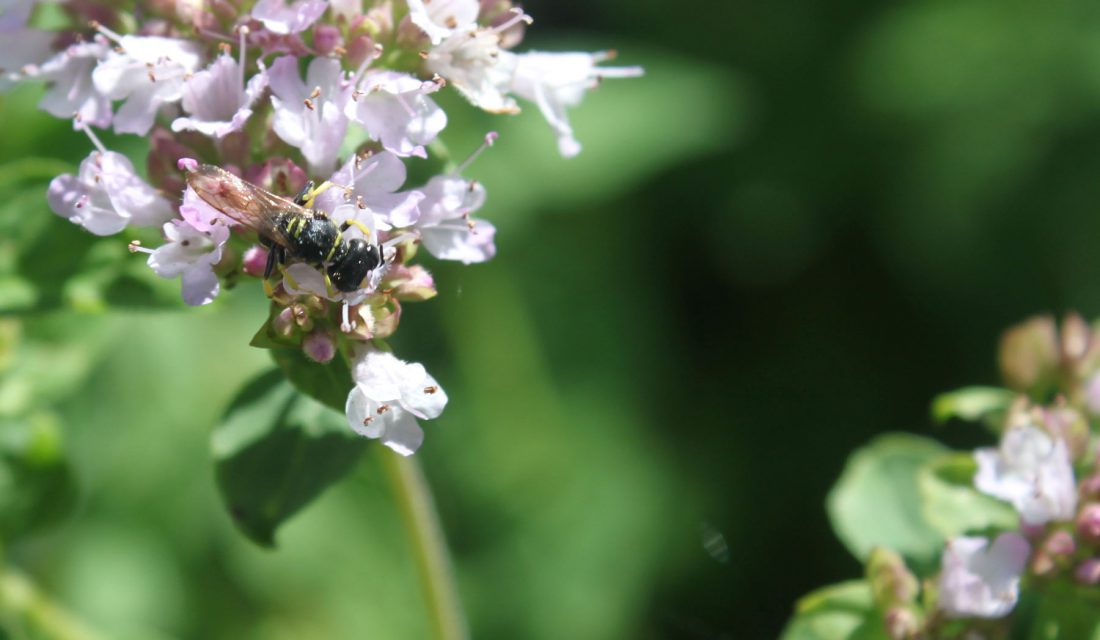 When it turns cold, some herbs survive the winter in my garden, like Oregano and Lemon Balm. Tender plants, however, need to come inside to a sunny window sill in order to live another year.
The Importance of Proper Window Placement
As the days are shorter in the winter, the sun becomes more important than ever. I've learned the hard way that I just don't have the windows suited to help them all survive the cold for seven months. In one house I didn't have enough space with windows that get full sun. In another house I had the window but with a baseboard heater below which meant my plants were between extremes of temperature, overriding the lovely sunny spot. So typically, I only bring inside my one Rosemary plant. The rest, like Basil and Thyme, I start from scratch each year.