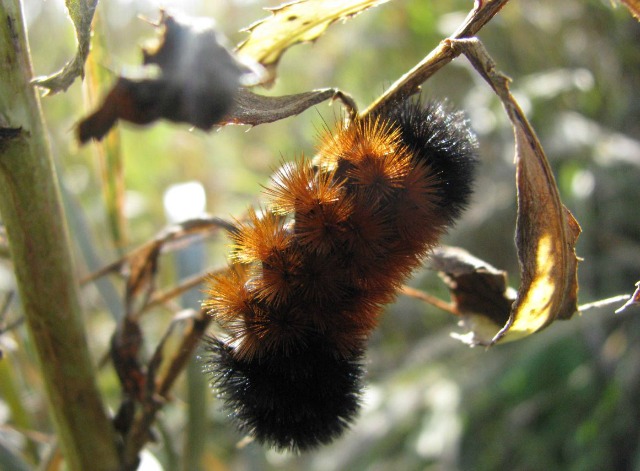 [PHOTO CREDIT: BRENDA DEROCHE – CWF PHOTO CONTEST]
They are called wooly bear caterpillars and this fall my family and I are seeing a lot of them – mostly on driveways and roads.
They are the larval stage of the Isabella moth and feed mainly on low-growing wild herbaceous plants.
It's been said that the colour of wooly bears can predict winter – if there is a lot of black on them that means the winter is going to be a rough one!
However, I'm not sure how true this is. These caterpillars shed their skin (molt) several times and each molt results in a change in colour; also younger caterpillars tend to have more brown on them than older caterpillars!