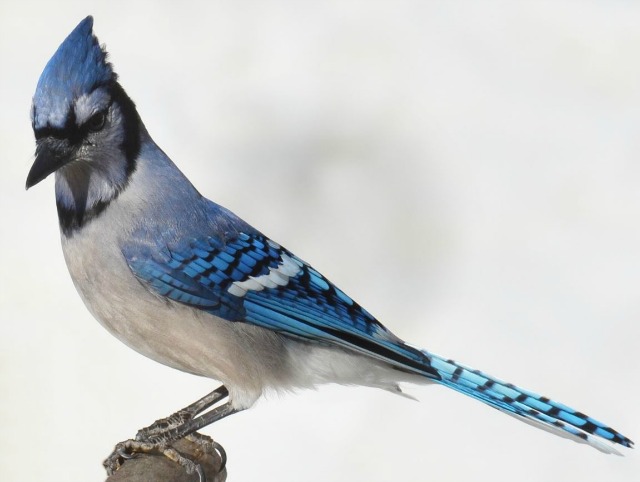 [PHOTO CREDIT: ISABELLE MAROZZO – CWF PHOTO CONTEST]
Did you know that blue jays are not really blue?
Their blue colouration does not come from pigments but rather by the structure of the feather.
If you find a blue jay's feather, try this neat little experiment! If you hold the feather in your hand you will see that it looks blue. But if you hold the feather up to a bright light, it will look brown/grey. This is because the light is being transmitted through the feather; it is not being reflected back.  The brown/grey colouration comes from the melanin in the feathers.