Canada is home to over 70,000 species. That's a lot of nature to love – and a lot of wildlife to conserve!
Canada's history has been inextricably tied to the natural landscapes, vast wilderness and diverse wildlife that define our national and global identity. These are the images most often associated with Canada; they inspire the sense of wonder you feel when immersed in nature. How we connect to nature over the next 150 years will be determined by the efforts we take to conserve the diversity of wildlife today.
As we sit, over 600 species of plants and animals are at risk of being lost from Canada. There isn't any one culprit, but rather a combination of factors that are leading to species decline. The Canadian Wildlife Federation has regional and national programs that help protect at-risk species across Canada. With the support of thousands of Canadians, we work to conserve wildlife and wild spaces, addressing threats from industrial development, pollution, habitat loss and climate change.
Helping to conserve Canada's most endangered wildlife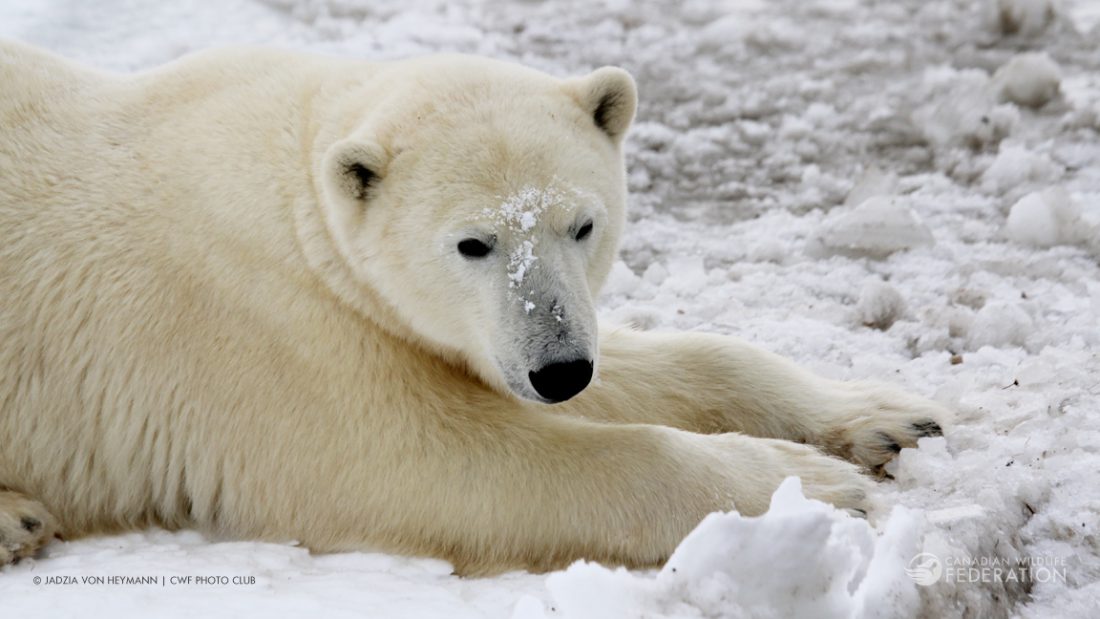 Polar Bear: Polar Bears live throughout the Arctic, often along the coastlines and throughout the Arctic islands. They prefer to live in areas near sea ice to catch their favourite prey, Ringed Seals. As climate change reduces the total ice cover in the Arctic, Polar Bears are losing critcal areas for hunting, travelling and breeding.
Great Blue Heron (fannini subspecies): Draining of marshes and destruction of other favourite habitat is a serious threat to the Great Blue Heron's survival in British Columbia. The number of herons breeding in an area is directly related to the amount of feeding habitat available to them.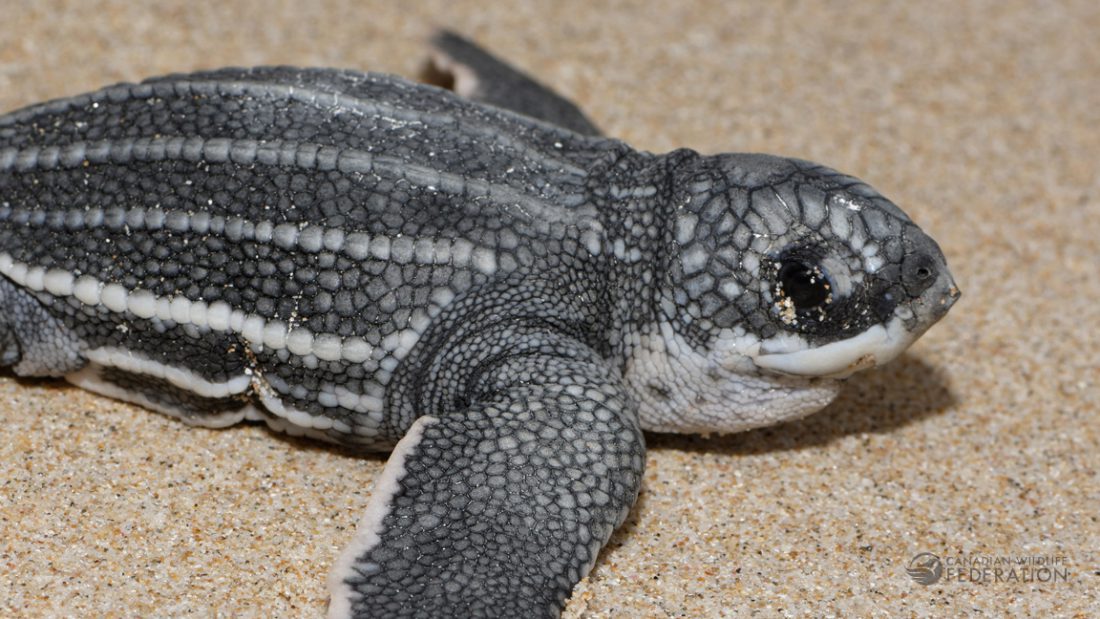 Leatherback Sea Turtle: The Leatherback Sea Turtle is classified as Endangered by the Committee on the Status of Endangered Wildlife in Canada. Leatherbacks have experienced a dramatic population decline of more than 60 per cent since 1982. Currently, the total number of nesting females is thought to be less than 35,000 worldwide.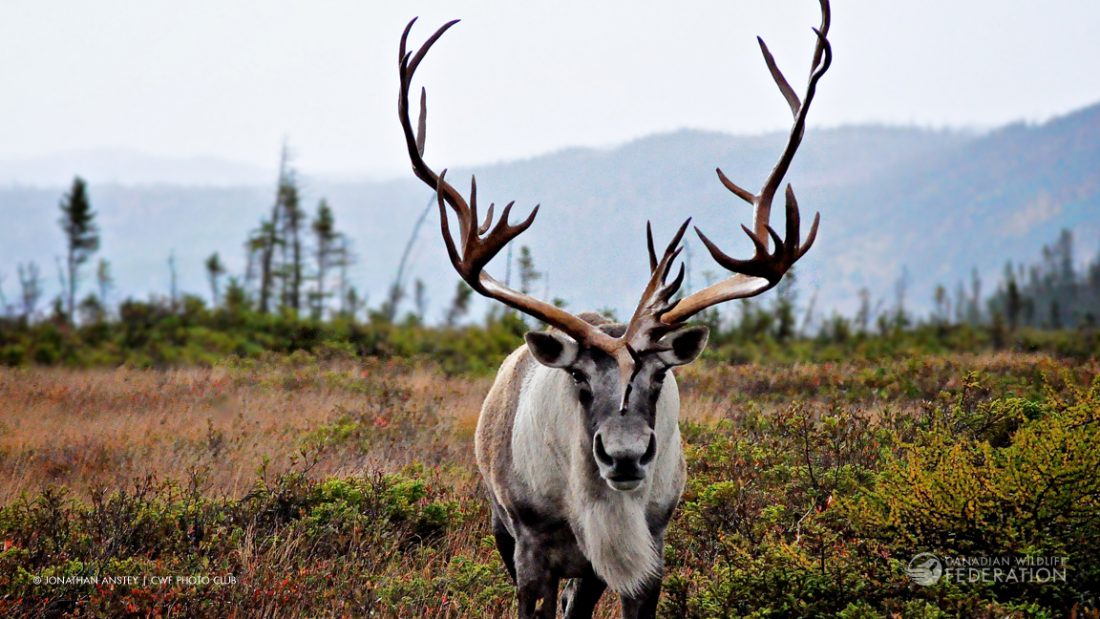 Woodland Caribou (boreal population): The Boreal population of Woodland Caribou, which occurs in the Northwest Territories, British Columbia, Alberta, Saskatchewan, Manitoba, Ontario, Quebec, and Newfoundland and Labrador, has been assessed as Threatened by the Committee on the Status of Endangered Wildlife in Canada (COSEWIC) and is listed under the Species at Risk Act.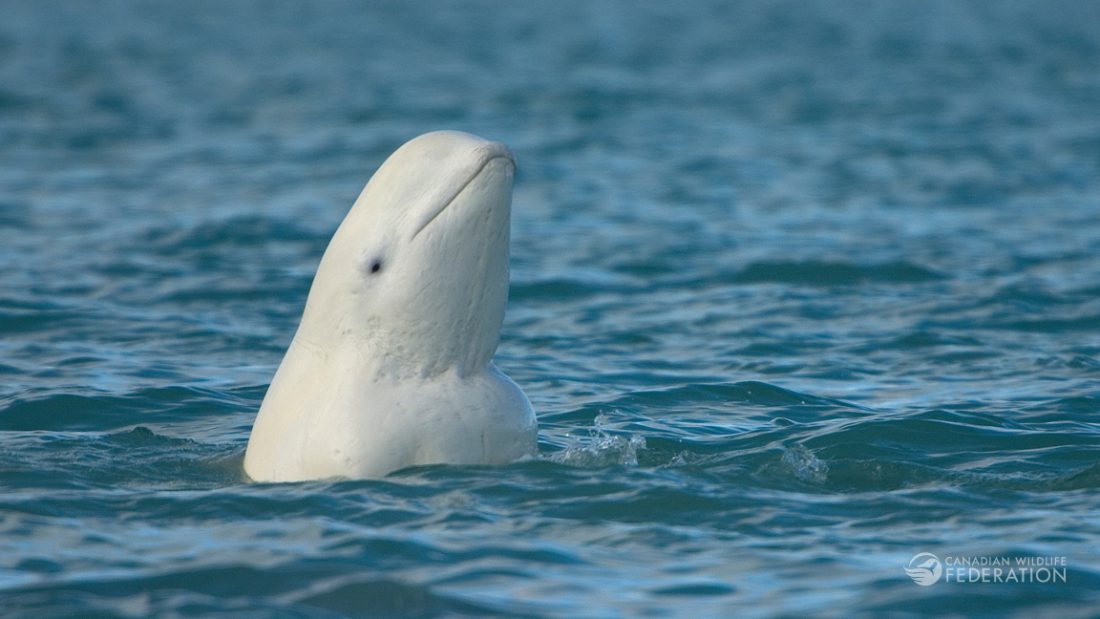 Beluga Whale: A number of factors are thought to contribute to the decline of the population of Belugas that live in the St. Lawrence River. Pollution levels in the river are high. Dredging, shipping, industrial activity and environmental pollution have also resulted in a decline in habitat quality and contamination of food supply.
Sometimes species at risk need a louder voice than any one organization can give, but we've been able to accomplish great things with support from people like you.
We have an extraordinary opportunity for your support to have maximum impact — three times the impact in helping our cause. Thanks to longtime CWF supporter Rene Cooper, any donation you make during our Matching Gift campaign will be tripled. Rene's greatest passion was her love of animals and wildlife. She cared so much about all the creatures that crossed her path. Rene was a passionate advocate for the conservation of wildlife habitats and in honour of her gift and memory, these funds will be put to work for the conservation of Canada's endangered species and species at risk.
Visit GiveAGiftToWildlife.ca to donate today and triple your impact.