Get These Halloween Treats — Before It's Too Late!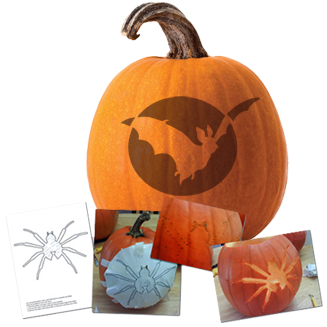 Handing out treats is a Halloween tradition. Since many areas can't go door-to-door Trick or Treating this year, we're handing out something even more valuable than candy — resources and prizes!
Visit our Halloween Central page for treats like pumpkin carving templates, electronic greeting cards and important information on bats — the unofficial animal of Halloween.
Adopt a Little Brown Bat for Your Trick or Treater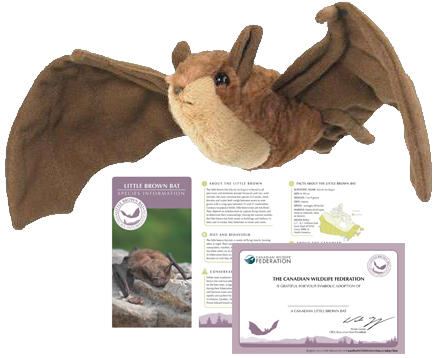 The Little Brown Bat stuffie is the perfect way to support Canada's at-risk bats no matter how you wind up celebrating Halloween. Each bat adoption includes a cute Little Brown Bat plushie, adoption certificate and information on this at-risk species. All proceeds will benefit the bat conservation research at the Canadian Wildlife Federation.
Win a Bat Monitor from Wildlife Acoustics
Ever wonder what kind of bats you see flying around your property or neighbourhood? Interested in finding out? By entering our Big Batty Halloween IV contest, you could win an Echo Meter Touch bat monitor from Wildlife Acoustics.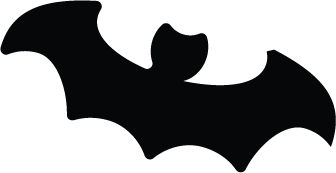 Just test your knowledge about bats by answering our simple true or false questions. Watch our Hinterland Who's Who video on bats to get information for our bonus question. You'll instantly qualify to win an Echo Meter Touch bat monitor, a device that turns your Android or iOS smartphone into a professional quality interactive bat detector, allowing you to hear and record bats flying above you in real time!
Fall is a time when bats return to gather for winter. Gathering together could put bats at risk of contracting White Nose Syndromes, a deadly disease that is wiping out entire colonies of bats in Canada. Learn more about bats and enter our contest at helpthebats.ca!
Can one person make a difference for wildlife? Absolutely.
Enjoy a safe and happy Halloween. And remember — sometimes, even bats need a superhero.