In late April, 10 young WILD Outside participants walked through the woods around Clair Lake in Waterloo, Ontario looking for trash.
Despite the crisp and unpredictable weather of a late April weekend the youth set off with bright red plastic bags, laughing as they ducked under branches and dodged mud puddles.
I attended the event in the Kitchener/Waterloo area to help clean up Clair Lake's shoreline and to meet a few of the participants. The cleanup is intended to celebrate Earth Day and honour the birthday and memory of the late Angela Rehhorn, a victim of the 2019 Ethiopian Airline crash. Similar private events were held across Canada in 17 cities.
Cleaning up with the Kitchener/Waterloo Team
The young folks arrived quiet and shivering so we started with an icebreaker to get them warmed up in more ways than one. Soon the group was smiling and chatting eagerly as we discussed our goals for the day. Most of them only hoped to not get rained on, with tentative looks to the grey sky, while the rest hoped for a chance to enjoy nature and contribute positively to their community. Before we headed out, the leaders discussed the reasons behind the day.
In Honour of Angela Rehhorn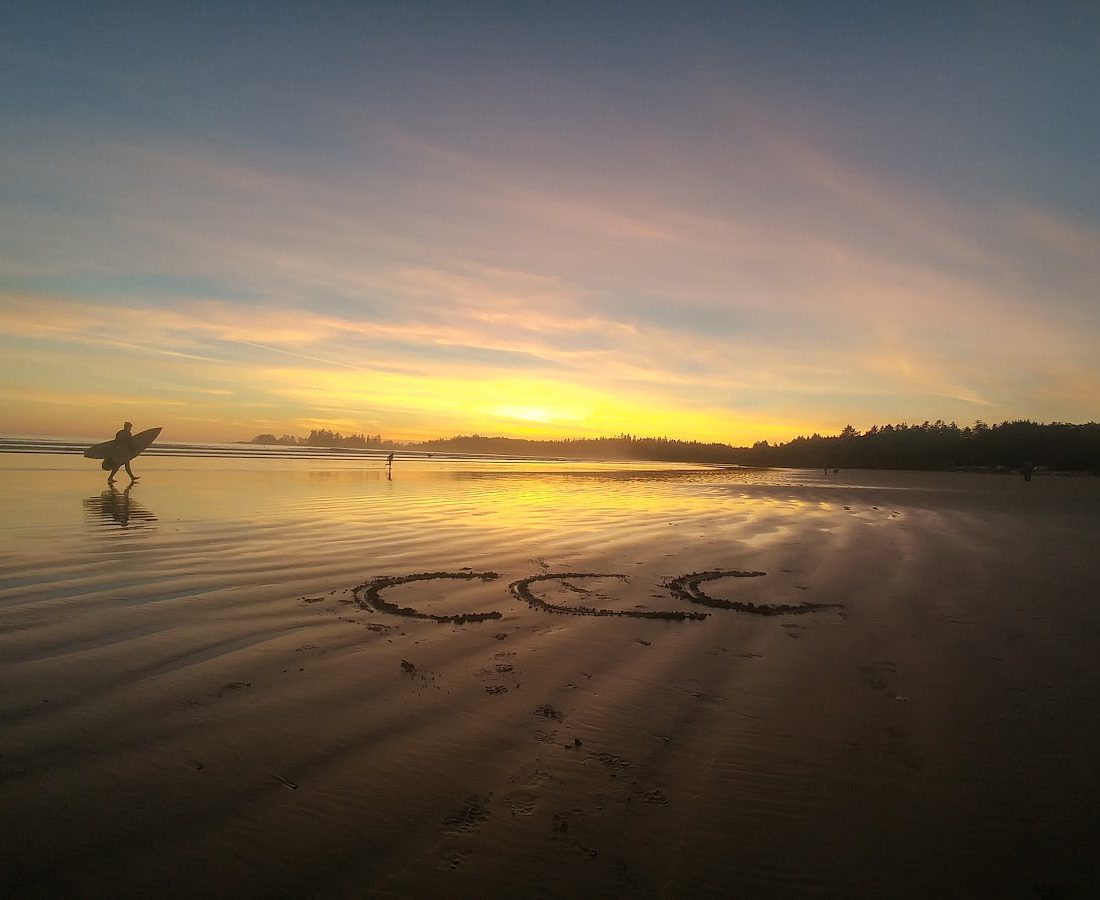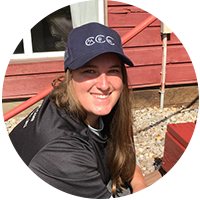 Rehhorn was born in Orillia and was an active member of CWF's Canadian Conservation Corps (CCC) for 18 to 30-year-olds. Rehhorn was a 24-year-old marine biologist with a great passion for the environment and following her CCC training, she was asked by another organization to attend a UN Environmental Assembly in Kenya. Tragically, the plane crashed in the spring of 2019.
Every year, to celebrate her birthday (which also falls upon Earth Day), the CCC and its sister program WILD Outside (for youth 15 to 18 year olds), host shoreline cleanups.
Meanwhile, in Angela's hometown of Orillia, despite the drizzling rain, 10 of Angela's friends and family worked with CWF staff members to clean up Tudhope Park, the park where you can find Angela's memorial tree with an inscription that reads "There are some who bring a light so great into the world that even after they are gone, the light remains".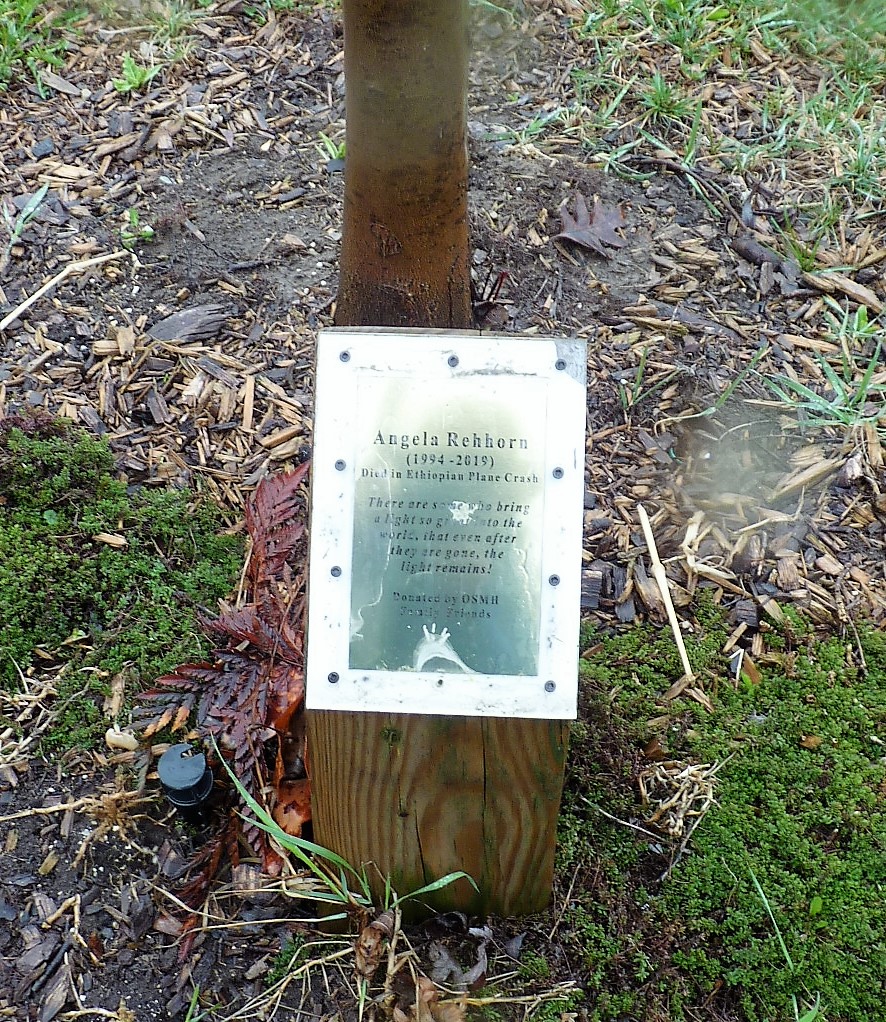 "We hope that interested youth and adults had fun attending our first event of the season and got a first-hand view of what the program is all about and volunteer for future activities over the coming months," said Paul Diamond, WILD Outside Remote Specialist.
 "Cleanups are one of our more popular events," Ali Engering, one of the Kitchener/Waterloo's Youth Leadership Specialist, explained as she and I walked along the winding trail around the lake with the participants, watching as they carefully inched their way down deep slopes, scrambled over fallen trees and snapped pictures of ducks and budding spring flowers.
"There's just something fun and rewarding about trash collection that everyone enjoys. It's like a scavenger hunt." ~Ali Engering, WILD Outside Youth Leadership Specialist
The participants seemed to enjoy it immensely as well, even after four hours of collecting garbage from the riverbanks and brush. It took the Youth Leaders three or four tries to call all the participants back from the woods and even more gentle reminders to keep them on the path on the walk back, as they kept darting back into the trees for one more piece of trash that might catch their eye.
At the end of the cleanup, the participants brought back their finds (ranging from a working screwdriver to a stone necklace, an iron pole, and chunks of concrete). The day closed with reflections on how the day went.
"It was nice to see how many people appreciated our efforts. They'd walk by, see us with the trash bags and shout things like 'You guys are awesome!', 'Keep up the good work!' and 'Thank you for helping out!'.  It was a good feeling to know the community appreciated us!" one participant said.
"It's surprising how an area might look clean but there will be tons of tiny bits of plastic and trash. Even those little things can mess up the environment," another added.
WILD Outside helps young people connect with nature through outdoor activities. This no-cost, low-barrier program has already engaged youth from across the country in over 17 cities. The next upcoming WILD Outside event will be the City Nature Challenge.
For more information on WILD Outside, including ways to join this initiative, please head over to Wildoutside.ca.