Canadian Conservation Corps Group 1 participant Nick Butt describes his experience with the program to date.
I began the Canadian Conservation Corps with the intentions of creating and conducting an evaluation study for my master's research at the University of Calgary.
I was intrigued by the program design and envious of the participants opportunity. The nine-month program included outdoor excursions and leadership training. This was followed by months of field learning with leading environmental organizations. Finally, it provided an opportunity to create an outreach project to make a real impact on your community. Sounds incredible!
I quickly became ecstatic when I got the offer to join the first cohort, Group 1 in February, 2018. First stop — winter adventure expedition in Ontario.  This stage included dog sledding, snowshoeing and leadership training — all the while giving me insight into how best to conduct my research. So off I went, my transition from long days in front of the computer to a journey in the wilderness!
Camp Kandalore

After meeting the facilitators and other eight members of the program, I knew I would have a meaningful experience. The dedication, interest and genuine care I saw in these people inspired me to give the program my all. In training, we received a first aid certification, a hiking guide certification, three Canadian Wildlife Federation-specific training certifications (Wild About Sports, Project Wild and Below Zero) and countless team building, leadership skills and reflection sessions.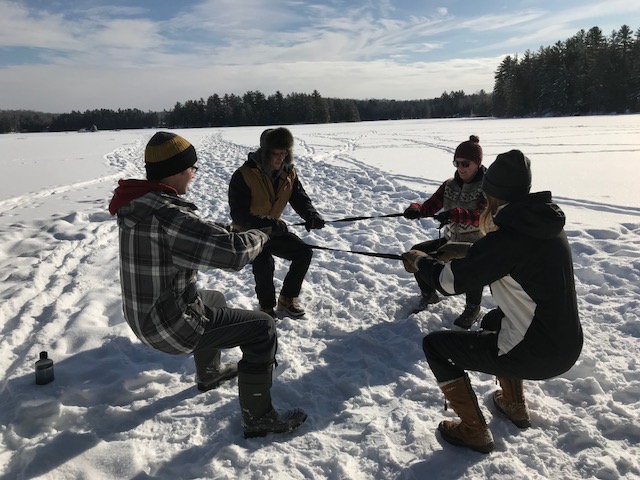 The 10-day expedition in Algonquin Park was a challenge both mentally and physically. But it was also a rewarding and meaningful experience. Although the first night went down to -27°C, we had a beautifully clear sky, a warm stove in our tent and each other to work through the struggles.
Many of us confronted challenges and fears throughout the journey: from conquering hills on snowshoes while pulling a sled of gear, to our most celebrated moment of up-righting a frozen outhouse (honestly, that one really tested our teamwork). With many stories, laughs, campfires and stars, I felt we all left the experience stronger and with more understanding of nature and each other.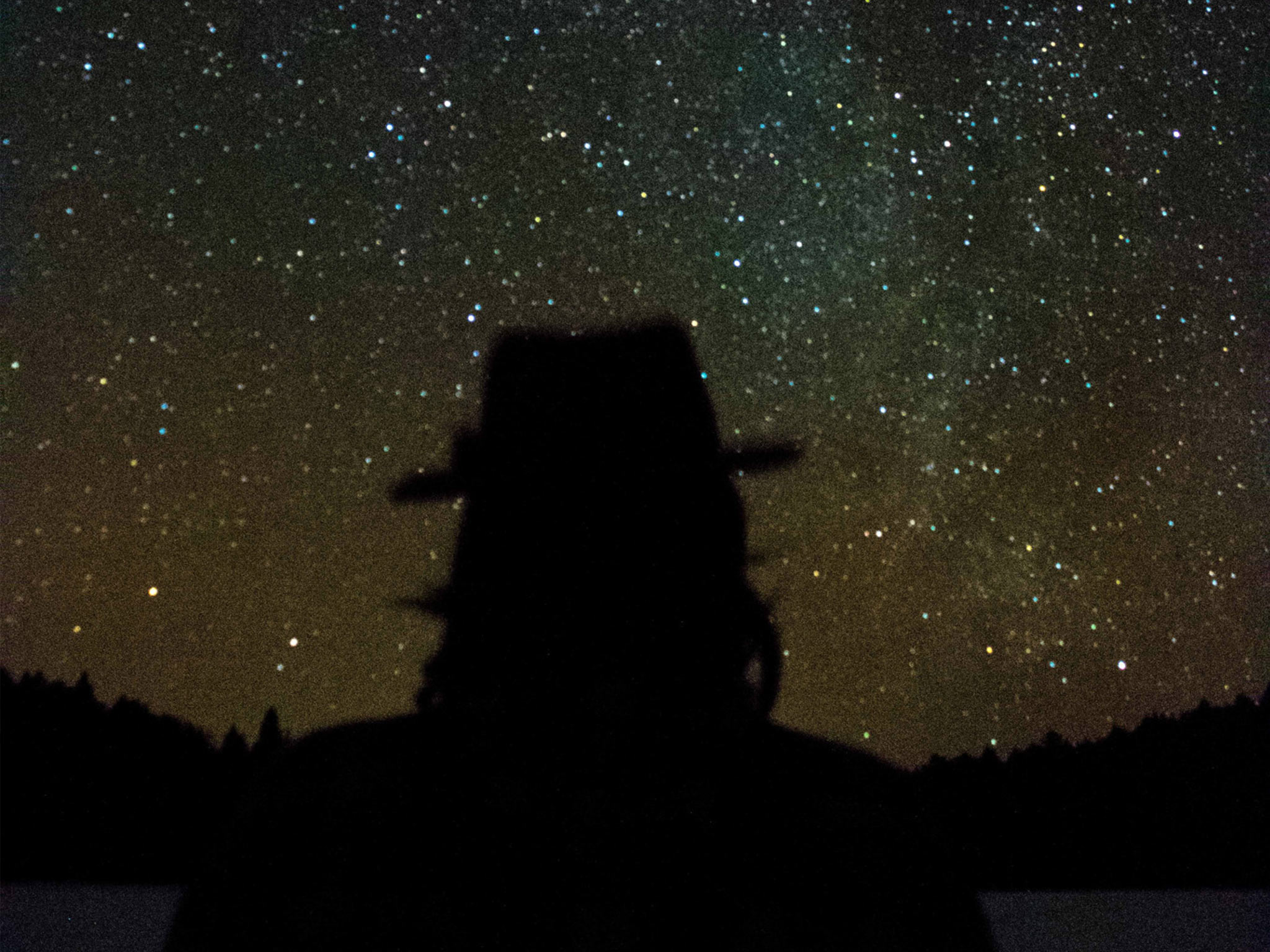 What's Next?
Now that my experience with Stage 1 excursion is finished, I'm back to Calgary and planning my research. I've been digging deeper into the literature, and here's what I've found:
This program models service-learning and experiential education programs, designed to make an impact not only on the participants but on the communities and organizations with whom they are working.
The more I learn about successful service-learning programs, the more I realized how well designed the Canadian Conservation Corps is. The program is meant to:
Get participants actively involved in thoughtfully-organized experiences
Focus on community needs
Build skills and knowledge
Extend learning opportunities
Develop a sense of care for others
Make time for self-reflection
We've being given experiences and training with the end goal of setting us up for future success, both in our careers and in our personal lives. Through this personal development, we've had a growing, positive impact on others, from first working alongside organizations to the final stage of making a direct and positive impact on our communities, with our outreach programs.
The hope for this project is to influence and inspire others to carry out their own work, making a ripple effect that will spread throughout the country. I am excited to be a part of it all and curious about where it will lead.