Guest blogger Kristin Duff is a wildlife photographer and a CWF Wildlife-friendly Certified Gardener.
It  was in 2016, three months after I retired that I met a man that would become my new husband in less than a year.
While we were both there to photograph the fireworks at Globalfest Calgary, we came away with so much more!
Prior to meeting Brian, I had been a flight attendant for 37 years and on my own for 15 of them.  I lived in a little house with a little yard, that, when I moved in, was filled in with pea gravel (for that low maintenance look).
I saw that yard as a clean slate and set about transforming it into a garden oasis…a welcome retreat to recuperate and photograph its beauty between long haul flights.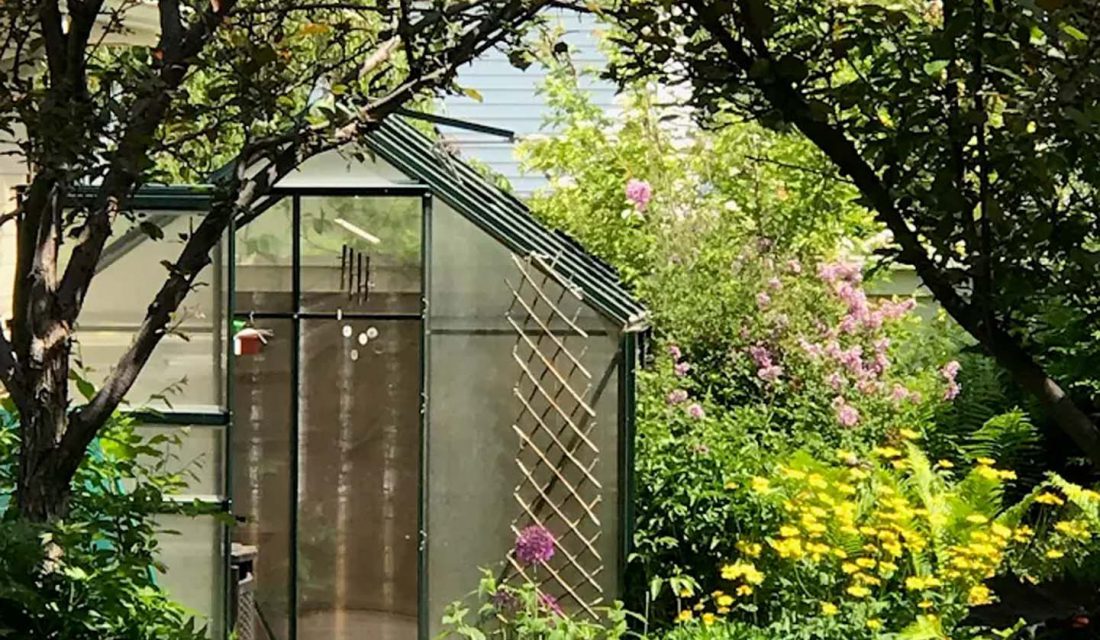 When we married, I reluctantly left my little garden behind and moved into Brian's home. His yard was at least four times the size of my previous home — a good thing — but had an aging in-ground pool — not such a good thing. And except for the occasional duck that stopped in for a brief overnight layover, the yard was void of life.
A Dream of Green
My heart ached for a lush green space.  I wanted plants in all their glory — to photograph while listening to sweet bird song.
Thankfully my husband was tired of his "pool boy" status and shared my vision to recreate the backyard into a vibrant living space year-round.   The pool was dismantled and hauled away.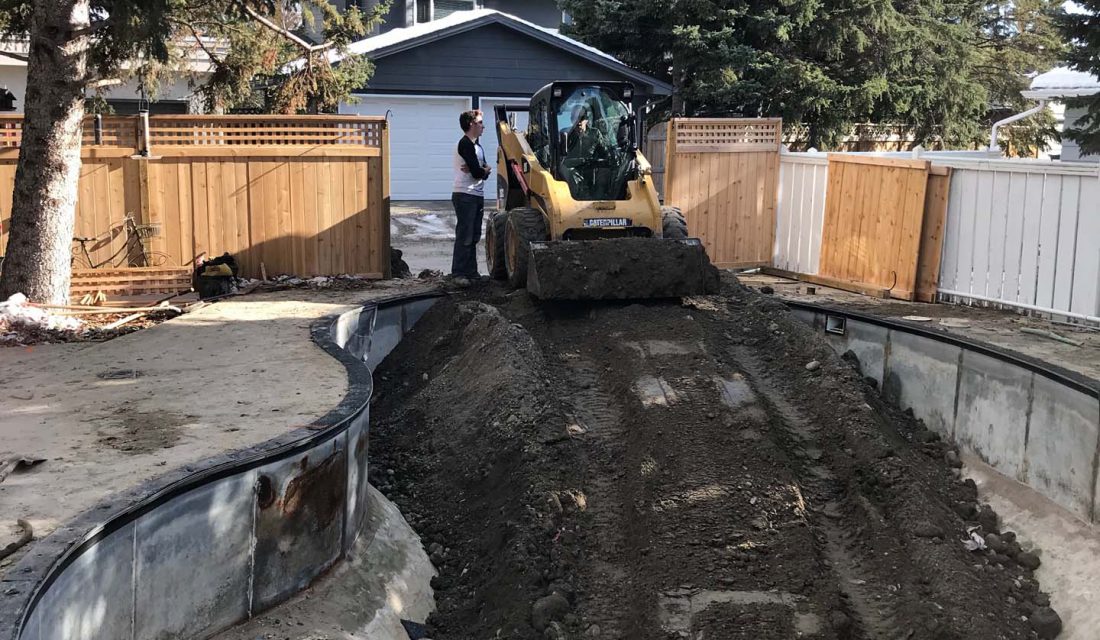 Top quality garden soil filled the void and the hardscaping was reworked.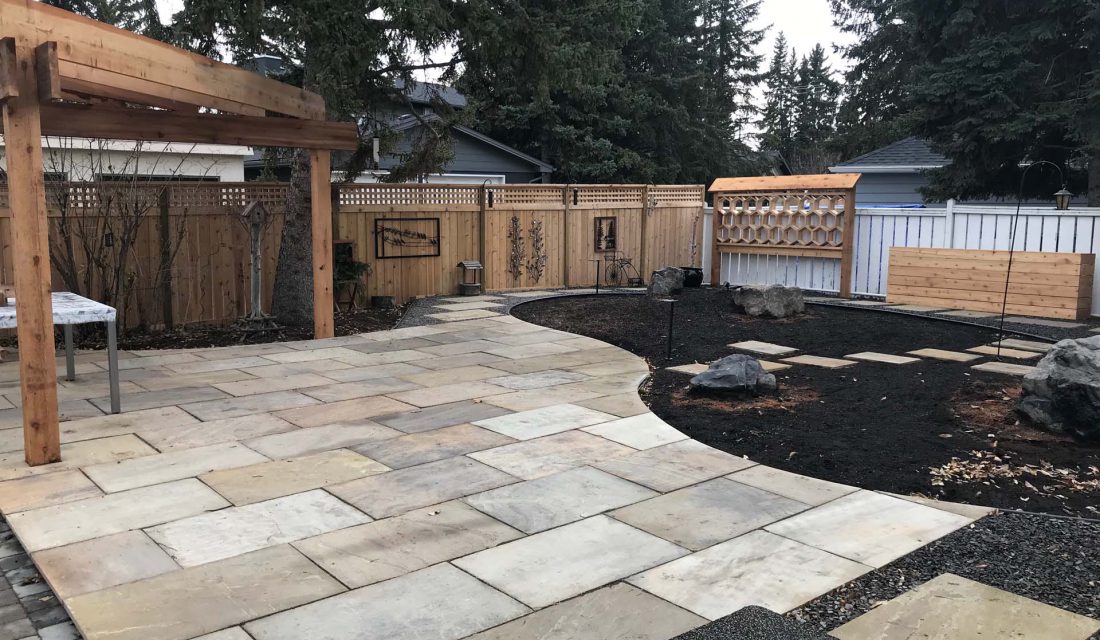 At our request the carpenter built a Maxi-cap planter and an "insect hotel". The honeycombs of the hotel were filled with bamboo pieces, pinecones and endless branches that were sized and drilled to provide homes for countless bees and insects.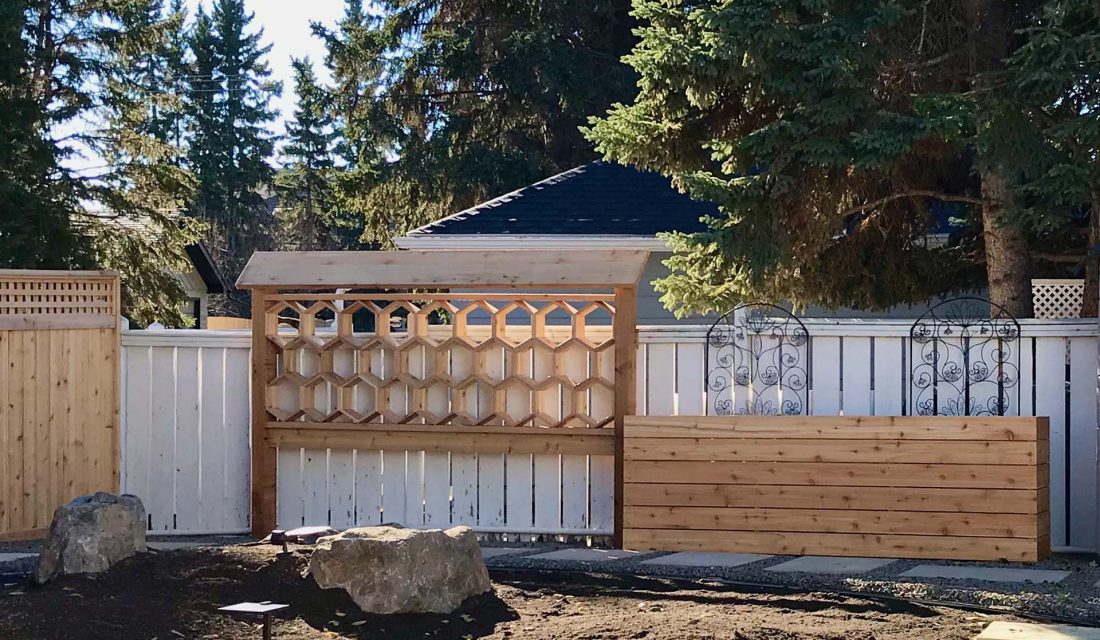 Trees and shrubs surround our home.  Out front there are two mature trees, a huge Laurel Leaf, Willow and a European Mountain Ash beloved by common House Finches, Cedar Waxwings and American Robins. There are also several shrubs: Cotoneaster, Double Flowering Plum, Spireas and Lilacs.
In the back two sides are lined with mature evergreens and also home to a Brandon Elm, and an ornamental Crabapple.  It was the perfect setting to create a wildlife-friendly habitat!
So into the 'pool' garden went the "bones"— trees and shrubs.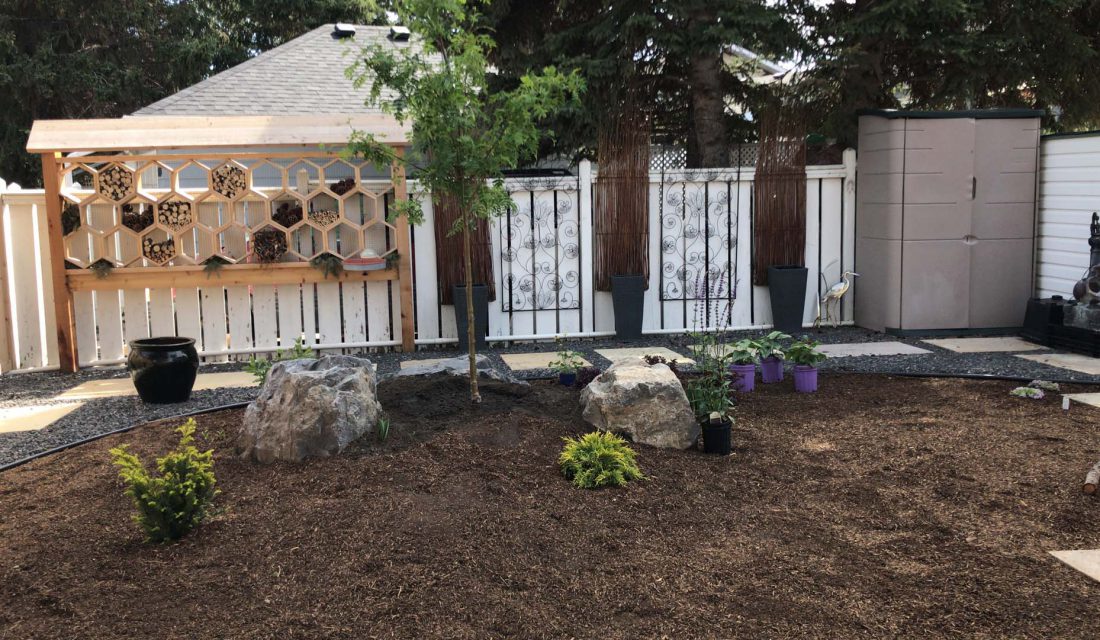 We added another Mountain Ash for all-season interest, a Dogwood for the berries to feed migrating warblers, Spireas for fall colour and seed heads, and a few evergreens for punch.  In that first year, at the end of my budget, an old boot tray had to serve as a bird bath.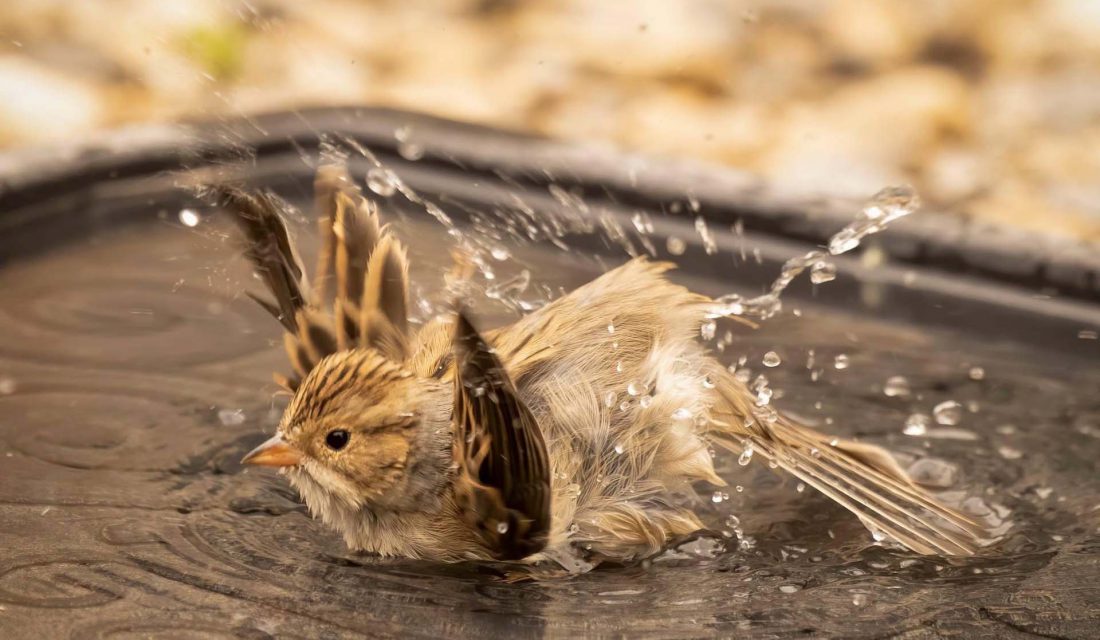 The following spring perennials were added to the foundation of the garden.  I chose plants according to these goals:
They had to have all season interest:  they had to look as good dormant as they did alive as winter can last up to eight months in Alberta.

Good winter interest.

They had to be attractive to pollinators from early spring to late fall.  Pansies are great in April as they can withstand -8°C.

Pansy- spring bee magnet.

Anise, Hyssop, Globe Flower and sedums work well into the late fall.

Bees on the anise hyssop in the fall.

They had to attract hummingbirds: so, we included Bee Balm, Lysimachia and hostas.

They also had to be somewhat deer resistant. But really — if deer are hungry they will eat anything!
I don't mind deer in my yard but I don't want to encourage them either.

Deer resistant plants required.
As the plants grew, so did our appreciation for the inter-connectedness of all backyard life forms.  Beneficial insects were attracted to the flowers — not only bees, but lady beetles, dragonflies and butterflies added to the line-up.
The good insect population and several water features were a tremendous draw for several bird species. Robins, nuthatches, Downy Woodpeckers, Chickadees and sparrows all enjoy a good soak.
Experienced photographers not only rely on their equipment but also their observation skills. Since starting to work toward a wildlife-friendly habitat our observation skills and research has enriched our everyday world. We leave leaf litter and fallen pine cones for the crossbills. We listen as the Blue Jays call for a peanut and the chatter of a Red Squirrel for his.
The high shrill of the Cedar Waxwings as they descend upon the Mountain Ash sends us running for our camera gear.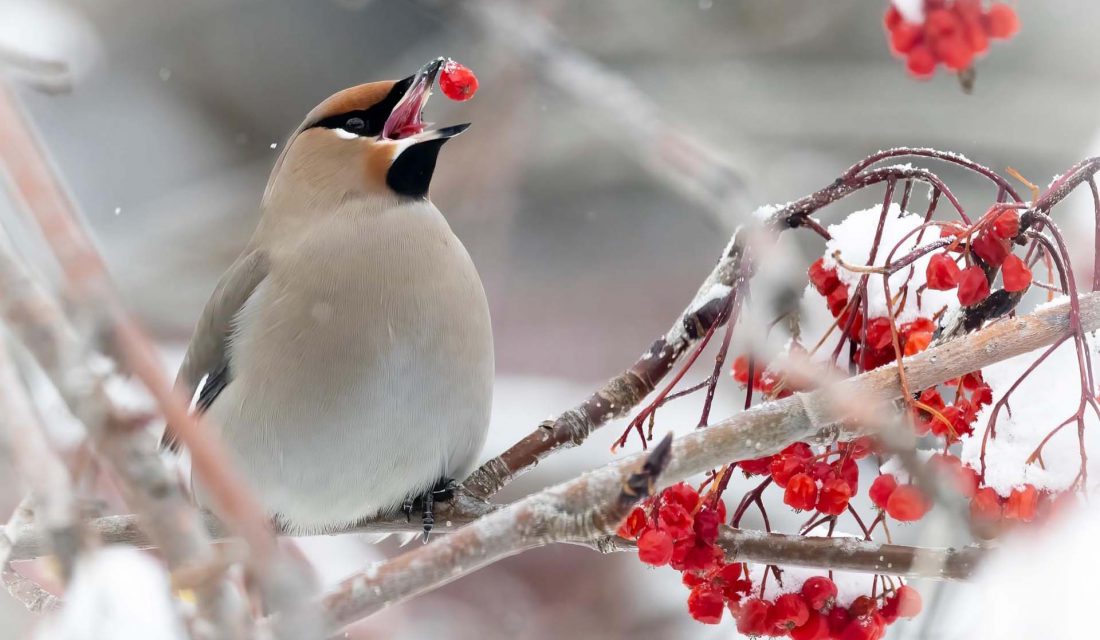 We know to watch for courtship behaviour and nesting signs. We had bird boxes installed last year and our first 'grandbirds' were chickadees, much to our delight.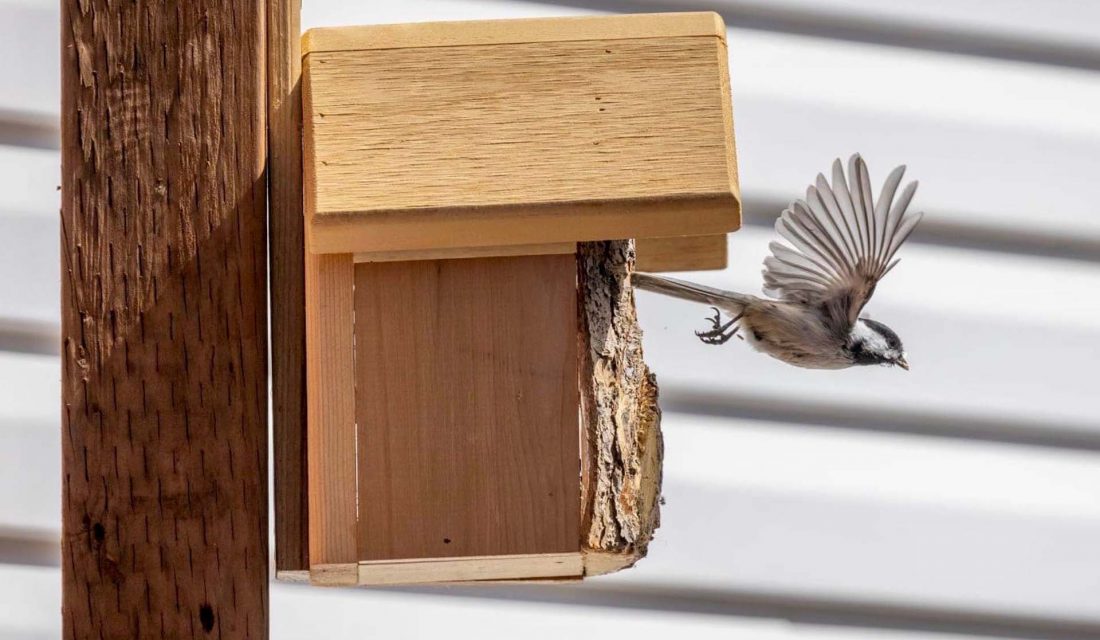 Nuthatches nested in the Mountain Ash and returned with its fledglings to feed from our feeders.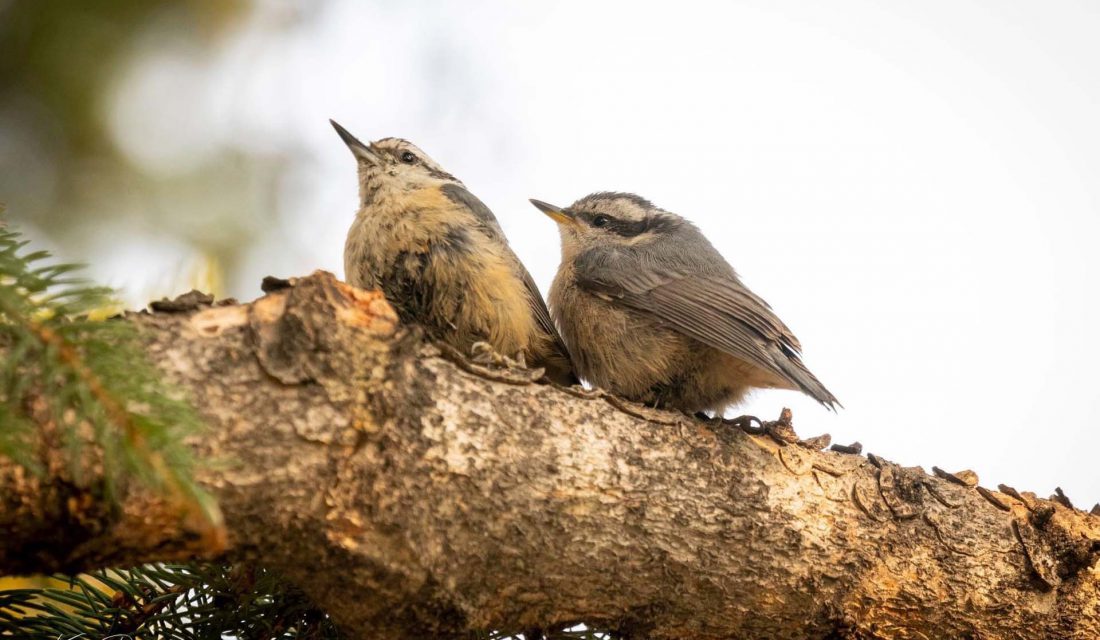 We also learned the hard way — when a young Downy Woodpecker succumbed to a window strike — the importance of anti-collision window alerts and the placement of feeders. The learning curve continues and with each newfound tidbit of knowledge we attempt to incorporate that strategy into our environment.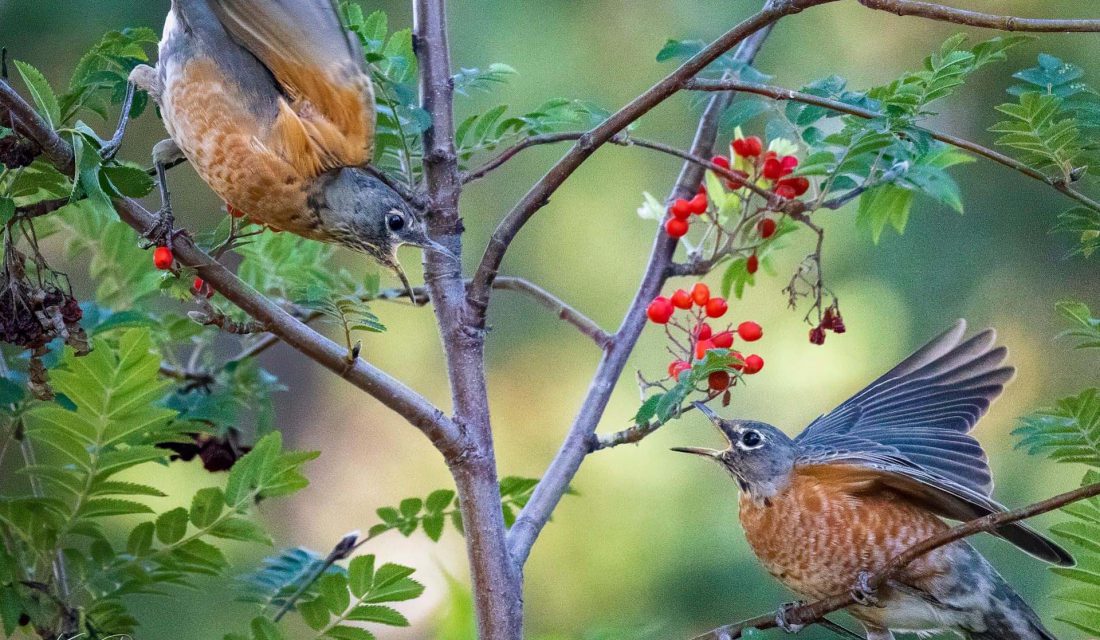 A Humming Success
Our most exciting accomplishment is the return of the migrating hummingbirds every August on their journey south. And although I have seen them migrating north about the same time as Mother's Day, they do not nest (yet) in our yard.
It is during this transition of summer that the garden begins to show signs of slowing down. So, observation of the hummingbirds becomes a full-time occupation. There is a steady stream of 'hummers' until the middle of September. Some just pass through; others stay a few days longer.
They are identifiable by their unique habits: from the flowers they choose to feed, whether they prefer the water mister or fountain in which to bath, or their choice of flowers or feeder nectar. They even are particular as to where they like to perch.
The sheer joy in having these fierce little birds close enough to photograph is beautiful.
Caretakers of Paradise
Words do not describe the immense gratitude I feel for the garden space we have been entrusted to care for.  My hope is that we continue to grow, to expand our awareness and to better understand the ways in which we are all woven together.  This year, for the first time, we are hosting a Mason Bee box to further add to the pollinator population.  To entice more bird species we will expand our collection of Albertan native flowers.  And we will photograph it all!
We wish to thank CWF for the certification of a Wildlife-friendly Habitat.  We shall continue to incorporate elements to further enhance the eco-system in our little piece of paradise.
See Full Gallery