I have been surrounded by horses, cattle, and native rangeland my whole life.
I grew up on a ranch along the South Saskatchewan River in West Central Saskatchewan. My perspective of the environment came from my ranching background—ranchers rely on healthy grasslands and rain. Grasslands have always been a key interest to me. When the opportunity arose to spend a summer on different ranches and be involved in a study that can help us understand the way grasslands react to their environment, I knew I had to be a part of it.
Life in the Field
Our mornings started early as we travelled from Swift Current, Saskatchewan to one of four different working ranches where we sampled insects. I won't miss waking up at 4 a.m.
We used two different methods to catch bugs: pan traps and sweep nets. Pan traps are essentially yellow, shallow plastic bowls filled with soapy water that are left out for 24 hours on two consecutive days. Sweep netting sounds exactly like what it is, you take your net and sweep back forth low to the ground to catch the insects clinging to grass and wildflowers.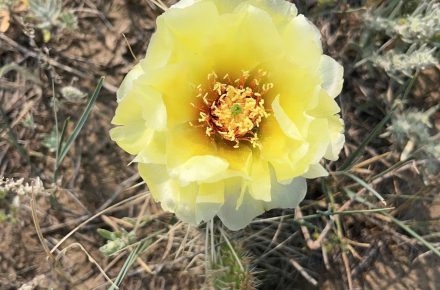 Our field season was from the end of May to the end of July, 2023, collecting insects on four ranches each week to find out how their biodiversity changes over time. Then we shipped them to Ottawa to be sorted, classified and identified. We were not the only crew going to these plots. There were also crews dedicated to vegetation, bird and soil sampling happening at the same time. This is what is interesting to me about this study because it will show how important it is to have a healthy mixture of grassland plants and animals. If one is out of balance, it affects all of the others and the surrounding environment. The project aims to improve how to manage what is left of our native grasslands and how to maintain a healthy balance between nature and livestock.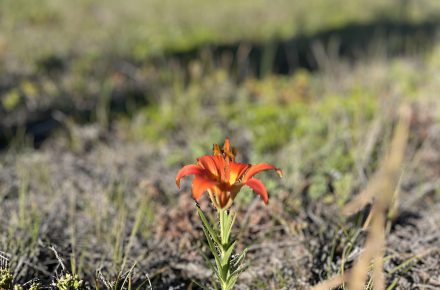 My highlight of the summer was getting to watch the Prairies change as the season went on. The vegetation changed weekly as cool and warm season plants took their turns to bloom. At the end of May, vibrant purple Shooting Stars were found in large clusters. Around mid-June the prickly pears bloomed, and their bright yellow flowers covered the landscape and in July the Saskatoons were plentiful. One of my favourite moments was finding a Tiger Lily in the sandhills — somewhere I never thought I would see a plant like that growing.
I would recommend this opportunity to anyone who is interested in learning more about grasslands on working ranches or even if you simply enjoy your time spent outdoors. The early mornings are well worth it and the knowledge I gained of plants, animals, and insects is incomparable. This will be a summer I won't be forgetting anytime soon.
Learn more about the Canadian Wildlife Federation's work on Canada's Native Grasslands >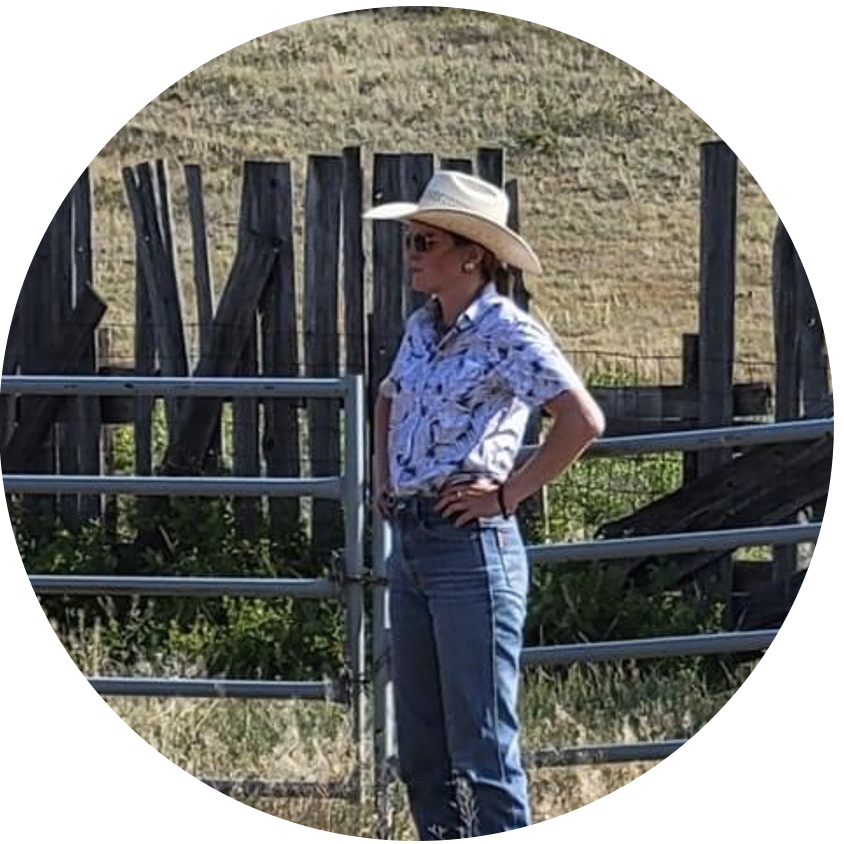 Author
Janna Hewitt
Janna was born and raised on a ranch in southern Saskatchewan and is now studying Natural Resources & Rangeland Management at Miles City Community College in Montana on a rodeo scholarship. Janna is passionate about the prairies, livestock, nature and is a competitive roper in rodeos across western Canada and the United States.