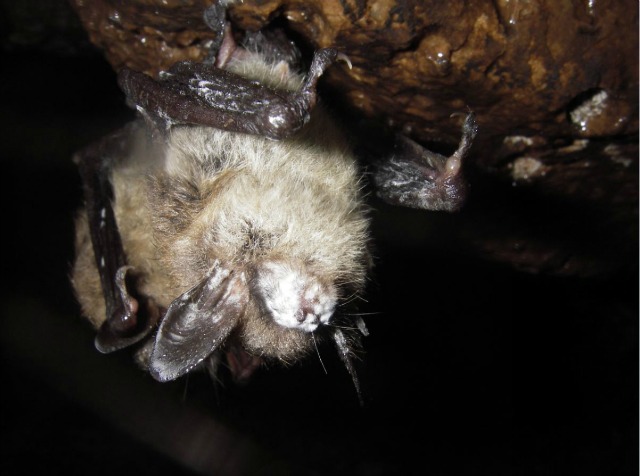 [PHOTO CREDIT: KAREN VANDERWOLF/NB MUSERUM]
I am sorry to report that WNS has been confirmed in three counties in Michigan, and one county in Wisconsin .
In Michigan, five little brown bats (Myotis lucifugus) showing disease characteristics were collected in February and March during routine WNS surveillance by Dr. Allen Kurta and Steve Smith, researchers from Eastern Michigan University. In Wisconsin, biologists conducting winter surveys in March found the characteristic fungus on 2% of hibernating bats in a Grant County mine in the southwestern corner of the state.
This means that WNS has now been confirmed among bats in 25 U.S. states and five Canadian provinces. The cold-loving fungus that causes the disease, Pseudogymnoascus destructans, is present in three additional states, although disease symptoms have not been confirmed. WNS has continued to spread west this winter as shown in the latest distribution map below: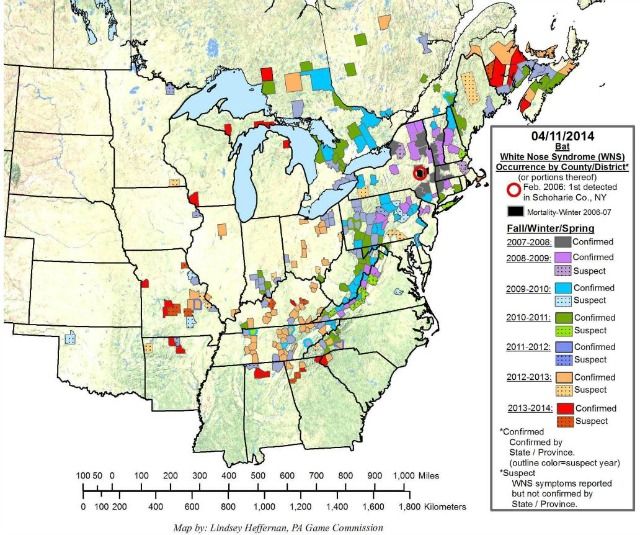 This map will be updated as results from this winter's surveys continue to be submitted.