blog post by Rick Bates, Executive Director, CWF
University students from around the world are connecting to take on the challenges of climate change and sustainable development.
At the COP 21 meetings in Paris today "Students Organizing for Sustainability" (SOS) group met in the Solutions area to share successes, projects, ideas, lessons learned and to attract new participants. "It's a very exciting time," said Clementine Robert of Neoma Business School in France, "university students around the world are taking action."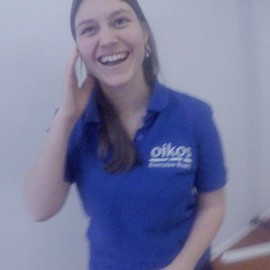 Although only recently formed, the SOS session was attended by approximately 65 students from countries including Canada, France, Kenya, England and Switzerland. But their goals are far more ambitious. "We want to have students from all campuses improving sustainability practises." Projects underway or being planned include improvements to student housing, transportation, addition of solar panels, sourcing of local foods for campus cafeterias, improved efficiency of buildings, as well as input on national environmental policy issues. The wide range of projects attracts students from social sciences, engineering, architecture, business, law and pretty much all areas of a typical campus, Robert said. See sos-alliance.world for a map of project locations as well as a forum to exchange ideas and advice.
Here more from Clementine:
Students Organizing for Sustainability (SOS)