If you're new to gardening or have happened to make multiple house plants kick the bucket, this story is for you!
We've got six native plants that are next to impossible to kill. Okay, so technically you can kill just about any plant. They're not indestructible. But these six plants are your best bet at a low maintenance, yet gorgeous garden!
New England Aster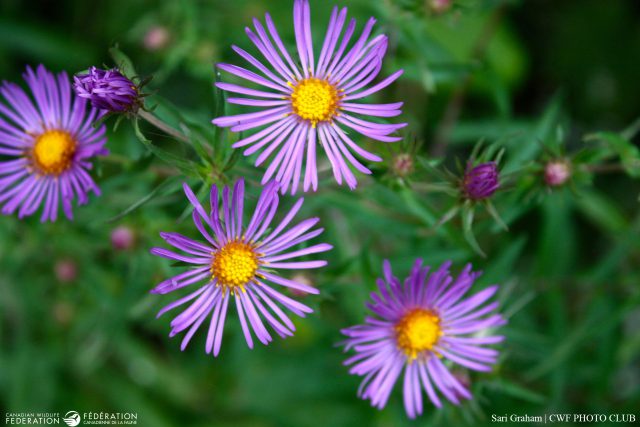 This stunning purple perennial grows from August to October. Late bloomers like the New England Aster are really important to wildlife like butterflies, moths and bees in the autumn when other flowers might have stopped blooming. They're a great source of nectar for these pollinators. The New England Aster grows from Quebec to Alberta and does pretty well in most soils although it does prefer rich soil. It also is happy in sunny locations but does just fine in partial shade too!
Maintenance?
You might want to remove any dead plant material you find in the spring so that it grows a bit faster for you!
White Wood Aster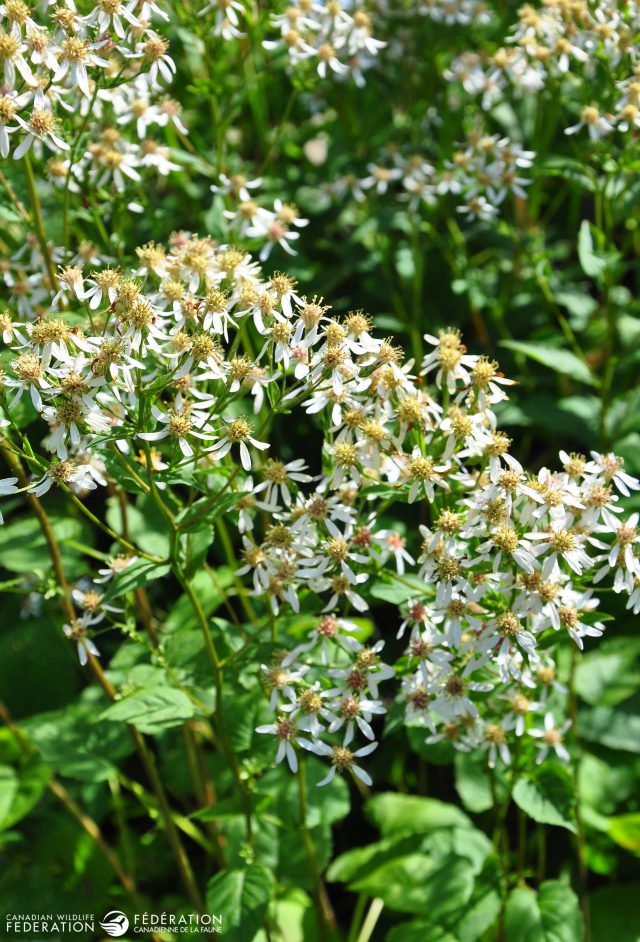 This lovely white bloom is another perennial that you'll notice popping up in the early fall. It's an important source of nectar for many butterflies but it's a crucial plant for one beloved butterfly in particular. The Pearly Crescent Butterfly uses the White Wood Aster as a host plant. It's not hard to keep this plant happy! It does best in well drained soils and partial to full shade.
Maintenance?
Some gardeners consider this a bit of a spreader. If you're worried about it taking over your garden, consider deadheading the plant to limit seed production.
Dense Blazing Star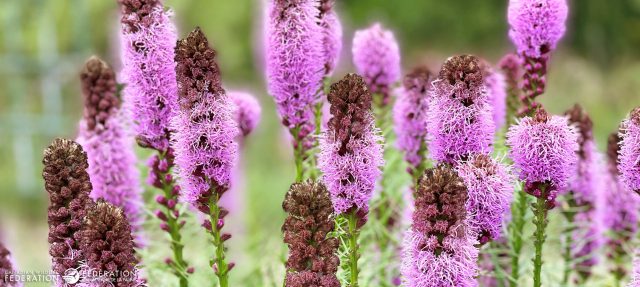 If you live in Ontario or Quebec, you're in luck! This beautiful purple flower will be a showstopper in your garden. It can grow as tall as two metres and will attract all sorts of pollinators to your garden including bumble bees, butterflies and hummingbirds – all of which will stop by for a sip of nectar. You'll want to plant this bloom in full sun as it doesn't do well in shade.
Maintenance?
It's easy for trees and shrubs to soak up all the sun and force this plant into the shade. So be aware of how much sun it's getting as the seasons go by and make sure it's got plenty of sun.
False Sunflower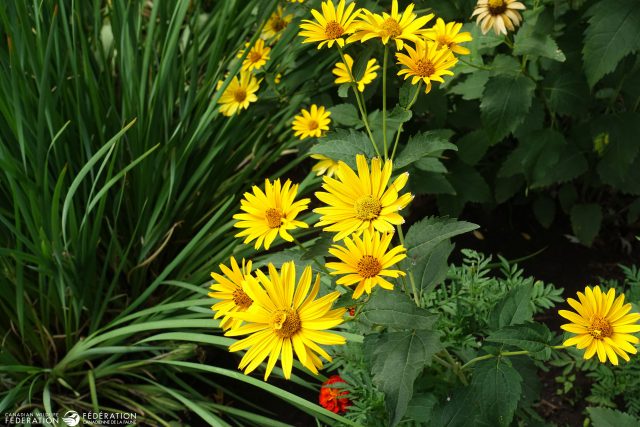 This bright bloom is a member of the sunflower family and it's considered one of the hardiest plants you can get! It's especially fantastic for garden borders – while other blooms might struggle, the False Sunflower will show just how hardy it is! It's truly a fantastic plant for dry to semi-moist soils and it can tolerate drought like no other.
Maintenance?
This plant is a bit of a spreader so you'll want to tame it back once a year so it doesn't get out of control.
Wild Bergamot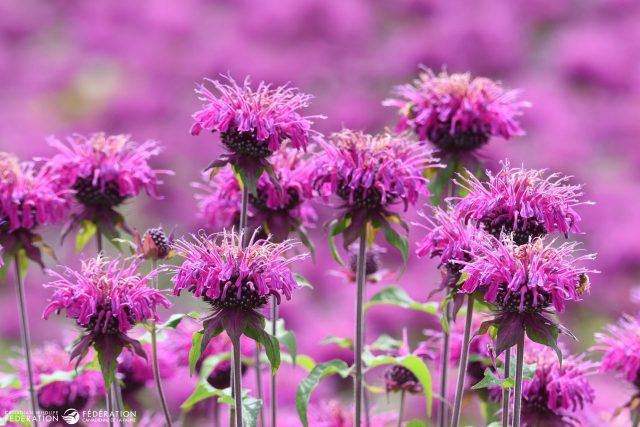 This fragrant flower is part of the mint family! It'll bloom from June to September with wonderful purple colours that will attract bees, butterflies and hummingbirds to your garden. You can find Wild Bergamot through much of the country, from Quebec to Manitoba and British Columbia too.
Maintenance?
You'll want to keep an eye on the soil during dry summer weather. It might need an extra bit of water to keep it happy. You'll also want to mow the area once a year after the frost to keep it from spreading in your garden.
Obedient Plant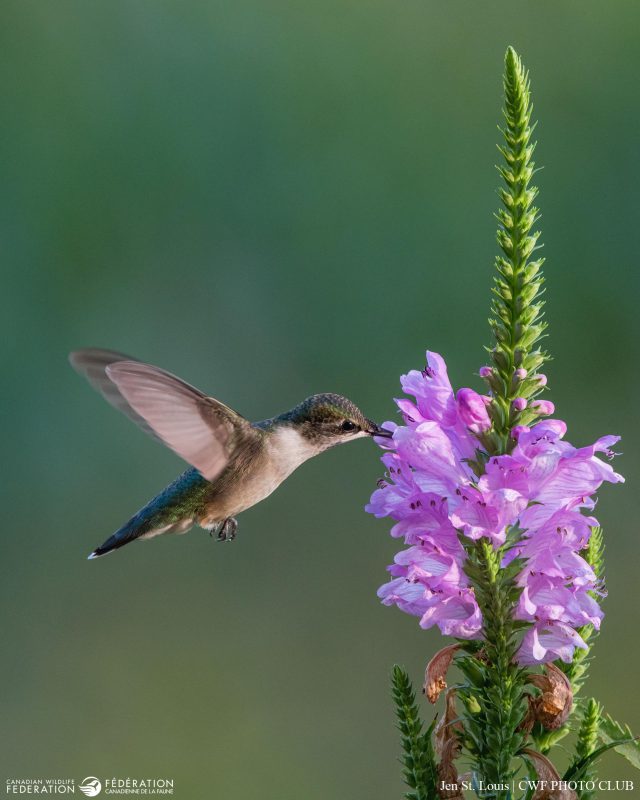 This beautiful purple flower grows from May to June and attracts all kinds of wonderful insects like bumble bees, butterflies, hummingbirds and one incredible moth you might mistake for a hummingbird – the Sphinx Moth! The Obedient Plant will do well with a medium amount of sun and shade and needs moderate to high moisture in its soil.
Maintenance?
We've got another spreader on our hands! So if you don't want Obedient Plants to spread you'll want to ensure you tame it back once a year.