Including natural elements in a playground is now considered the best thing we can do for our kids.
Children themselves say the spaces are more fun. It is evident that they play better and have more natural team building as well as enhanced learning in having more to do themselves.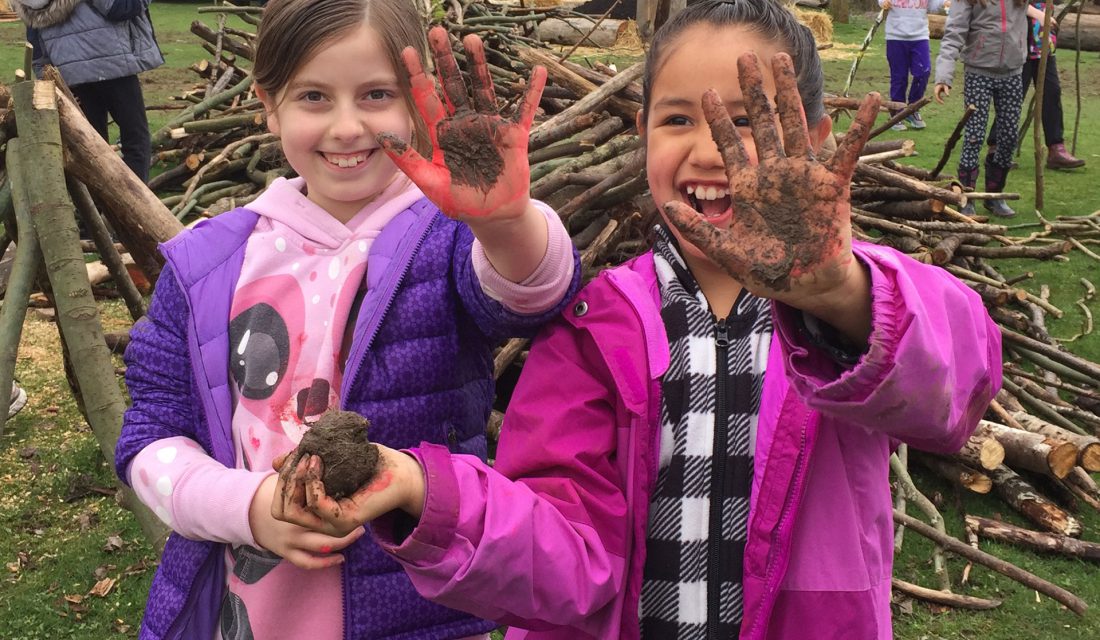 Advice From the Professionals
But don't just take our word for it! Adam Bienenstock and his highly respected team at Bienenstock Natural Playgrounds are inspiring positive change, supporting educators and creating "nature-based playspaces around the world."
"As a kid, nature was everywhere — it was part of us and it was fun," says Adam. "Play is the greatest teacher. The more sensory rich the play, the better the lesson. A natural playground is the perfect venue for children's minds to expand and their immune systems to grow strong."
We need to stop looking at contact with nature as a problem to be fixed and start looking at contact with nature as a solution to the problems we must solve. ~ Adam Bienenstock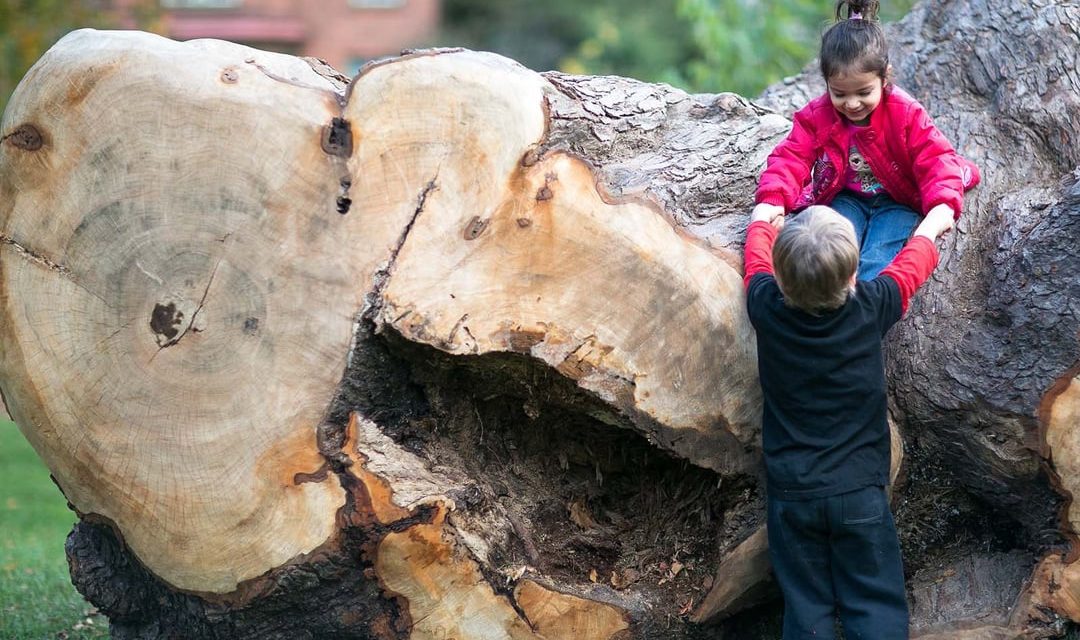 Adam says: "These great tips will help you and your kids have a blast — you don't even need to tell them that it's good for them!"
Include what natural materials are at hand – straw bales in the fall, slices from an old tree as stepping stones or building pieces, some sturdy sticks for making a teepee or lean-to and hanging rope from a strong tree branch.
Partner with locals such as a hydro or tree removal for chipped mulch below play structures and retired carpentry teachers, wood working groups or high school woodworking classes to help make structures.
If you have a budget consider adding larger elements like a sand pit.
Involve all players including all teachers, administrative and grounds staff etc. in the planning as well as exploring solutions to problems that arise.
Encourage positive involvement from parents by explaining how the benefits outweigh any risks and give them options to minimize distrust and maximize participation. For example, do they want their child to have a change of clothing for playtime.
In the Field
These two videos from three UK schools and an American child care offer wonderful insights into how they changed their outdoor play area. They also outline the many benefits noted by all adults involved with behavior, mental states, physical abilities and learning.
For instance, children began naturally using mathematics in building and organizing items. They looked forward to going to school! Imagination and desire to play, move and create increased and boundaries between the ages dropped.
While supervisors need to be actively engaged, they found the environment to be more peaceful – to the point that their own enjoyment in the experience increased.
Did you do this at your playground? Do you have tips or resources to share? Please comment below!