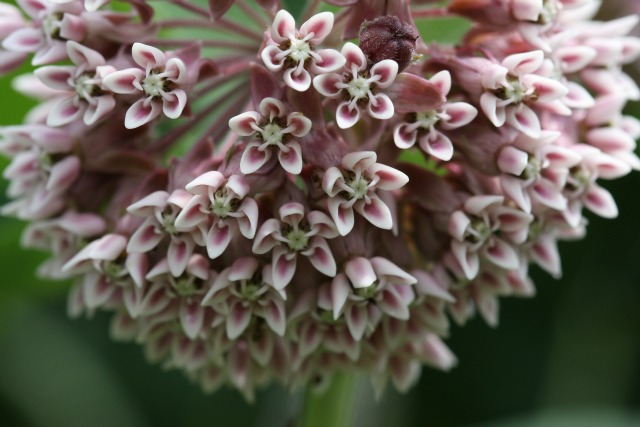 [PHOTO CREDIT: CANADIAN WILDLIFE FEDERATION'S DEMONSTRATION GARDEN]
Monarch butterflies benefit from our many native milkweeds but tend to prefer this one, Asclepias syriaca, also known as common milkweed. The flowers have a beautiful smell and provide food for beneficial pollinators. Milkweeds are considered a 'larval food plant' as monarch butterflies lay their eggs on milkweed leaves, providing a critical food source for their caterpillars. Sometimes people are concerned about it spreading too far. If this is the case with you, simply snip off the flower heads after they've been pollinated (they will look all wilted, unlike this flower head which is full and rounded).
To discover more of Canada's native plants, visit our Native Plant Encyclopedia.